TC Activities
The 20th Yellow Sea Rim Economic and Technological Conference
2022.11.25
On 25 November 2022, the 20th Yellow Sea Rim Economic and Technological Conference took place in Busan, the ROK in an online-offline hybrid format hosted by the Ministry of Trade, Industry and Energy of the ROK, the Ministry of Commerce of China, the Ministry of Economy, Trade and Industry (Kyushu Bureau) of Japan, Kyushu Economy International (KEI), co-organized by Korea-Japan Economy Association and Korea-Japan Cooperation Foundation for Industry and Technology.
Deputy Secretary-General SAKATA Natsuko attended the Conference and delivered congratulatory remarks. In her remarks, she highlighted the crucial role of local governments in promoting economic and technological exchange and cooperation among the three countries, in particular in the Yellow Sea Rim, the influential economic bloc whose GDP is larger than that of ASEAN. She called for accelerating the regional cooperation on the full implementation of the Regional Comprehensive Economic Partnership (RCEP) to bring more substantial benefits to the people of this region and exploring collaboration in green innovation to jointly address global challenges towards sustainable economic recovery and development.
Marking its 20th Anniversary, this year's Conference brought together central and local government officials, business leaders and scholars of the three countries to share their insights on boosting regional economic and people-to-people exchanges in the Yellow Sea Rim and to put forward trilateral cooperation in the areas of RCEP, supply chains, e-commerce, green economy and ICT, etc.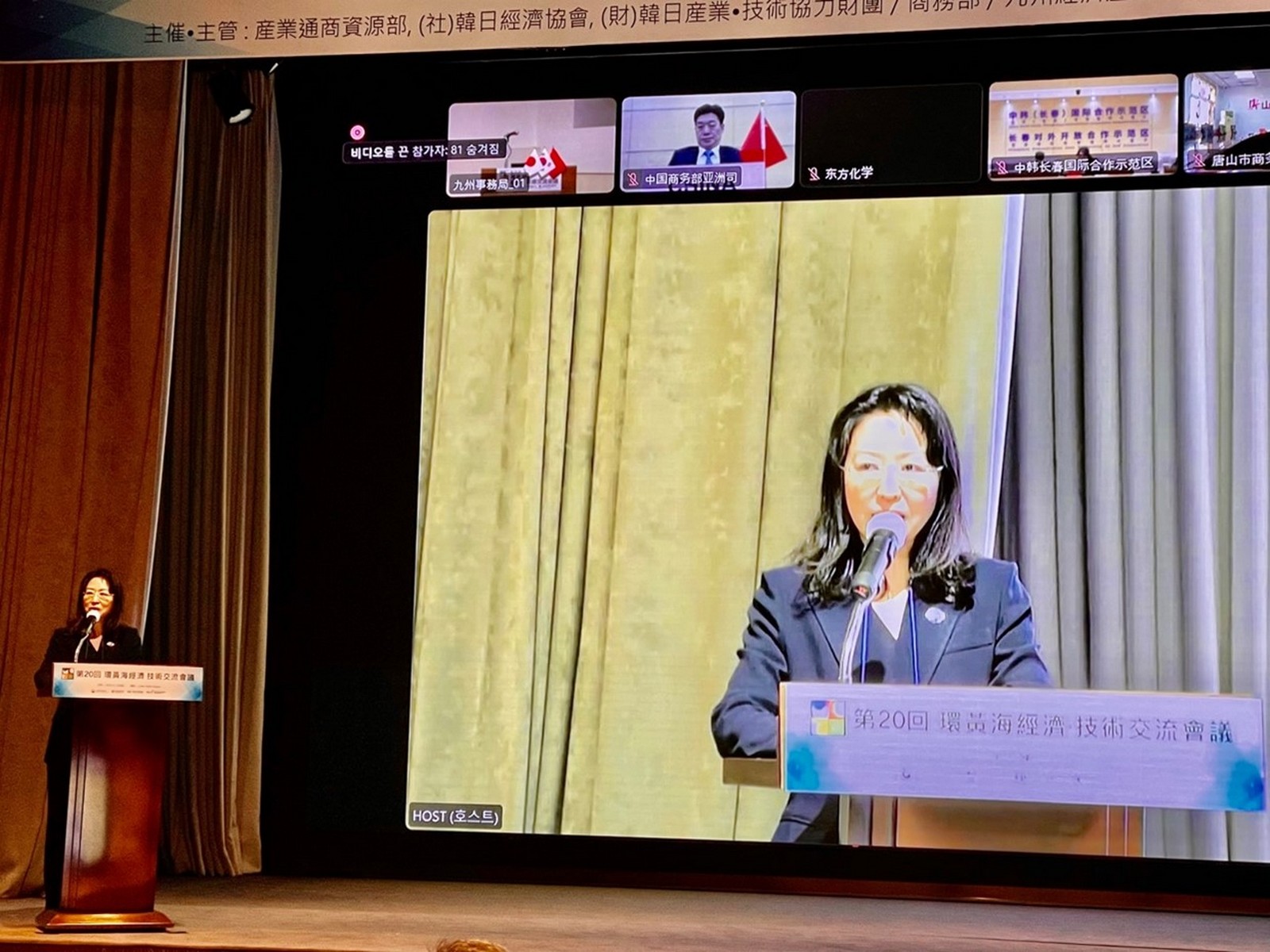 ▲ TCS Deputy Secretary-General SAKATA Natsuko Delivering Congratulatory Remarks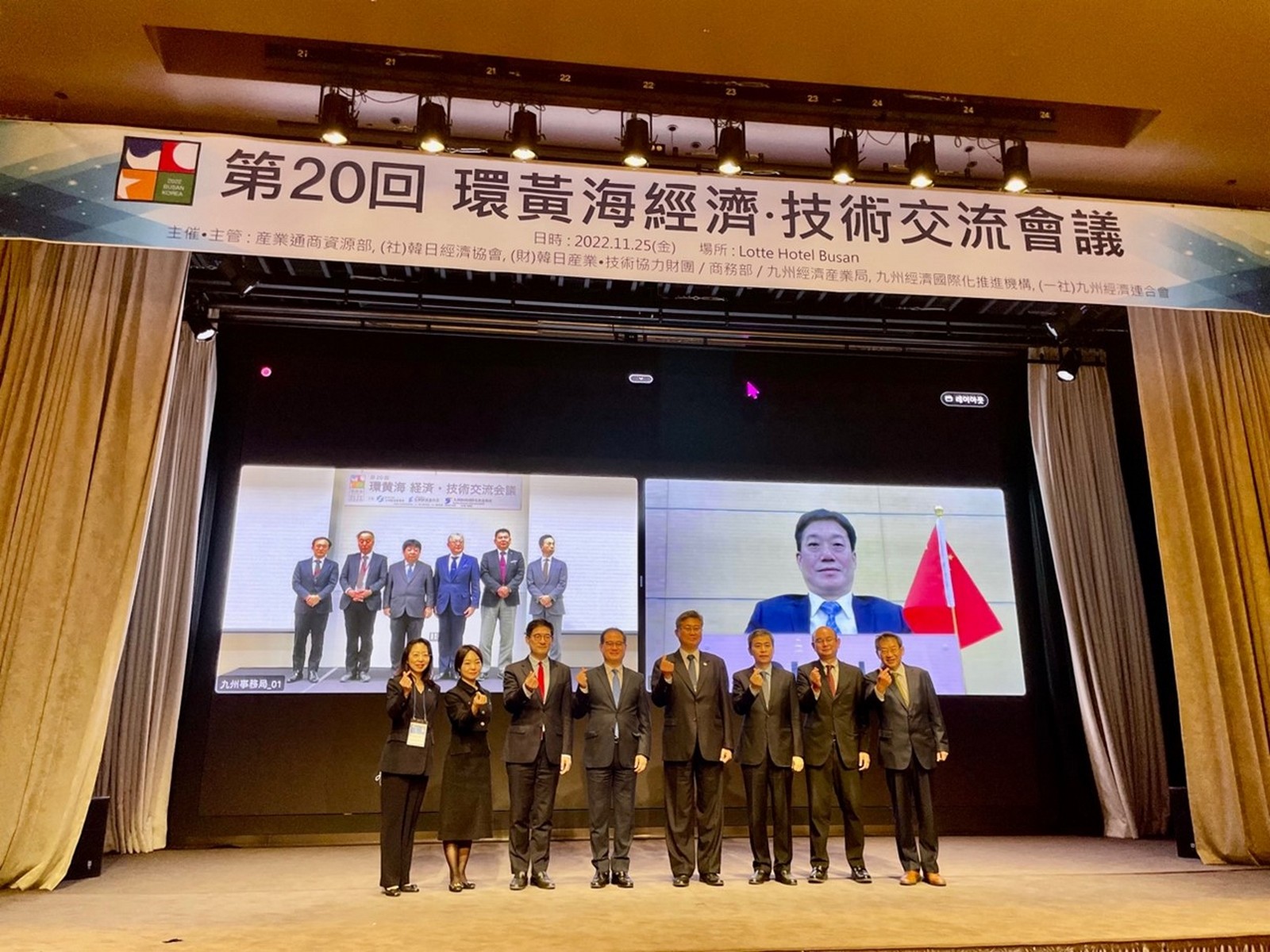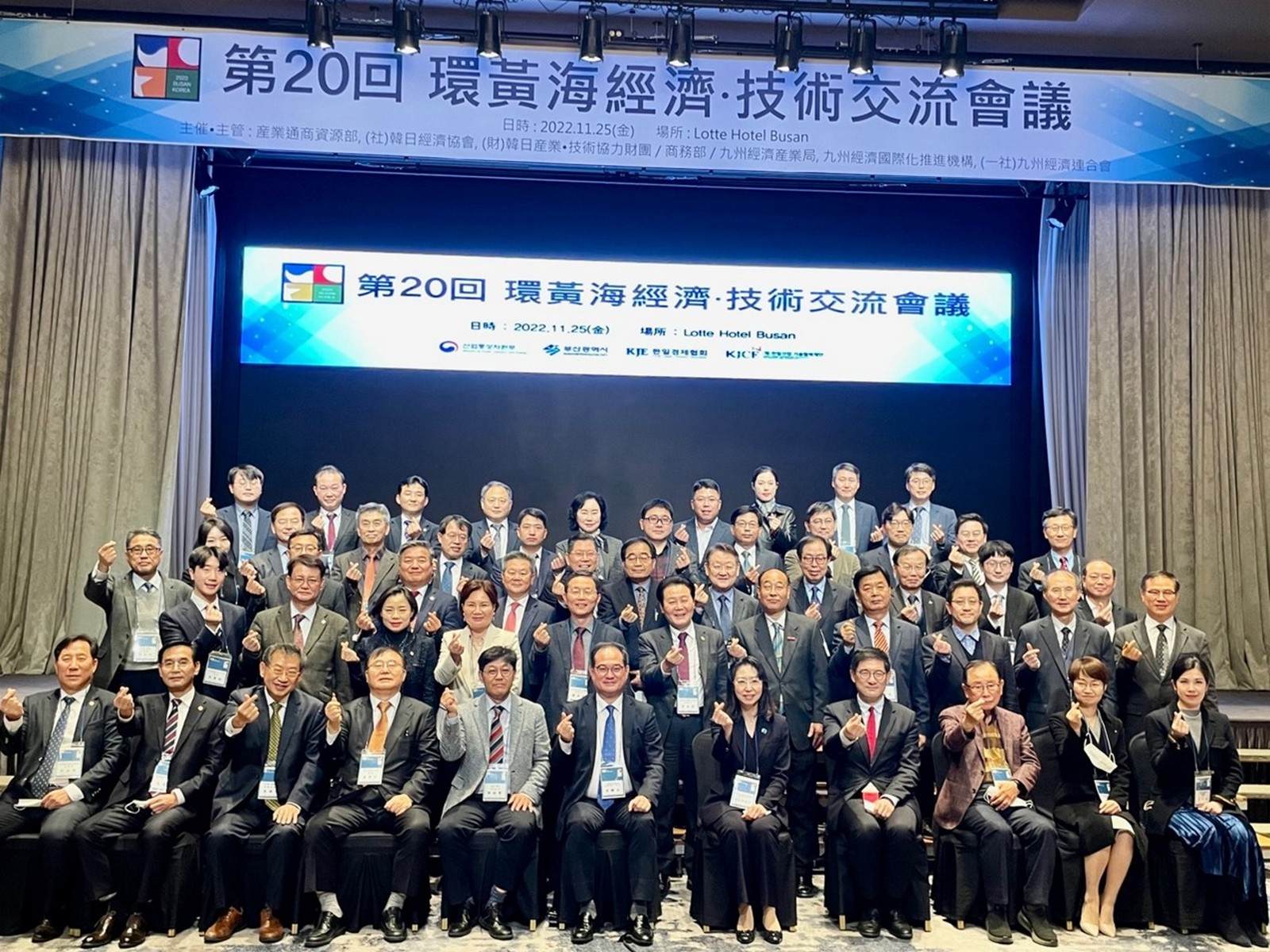 ▲ Group Photo of Participants