Seminar & Forum
The 19th Yellow Sea Rim Economic and Technological Conference
2021.11.16
On November 16, 2021, the 19th Yellow Sea Rim Economic and Technological Conference took place in an online-offline hybrid format hosted by the Ministry of Economy, Trade and Industry (Kyushu Bureau) of Japan, Kyushu Economy International (KEI), Kyushu Economic Federation, Kumamoto City, the Ministry of Trade, Industry and Energy of the ROK, Korea-Japan Economy Association, and the Ministry of Commerce of China.
TCS Deputy Secretary-General BEK Bum-hym attended the Conference and delivered congratulatory remarks. Highlighting that the Yellow Sea Rim has been playing as a base for active exchanges among Northeast Asian countries since ancient times, DSG BEK saw the necessity of creating a stable environment in the region and jointly addressing challenges such as marine pollution. Furthermore, he noted the importance of ramping up the trilateral regional economic exchange and suggested developing discussions into concrete projects for achieving more substantial outcomes such as exploring the possibility of setting up a regional cooperation organization among the key provinces and prefectures in the yellow sea rim region.
Under the themes of "Building a New Model of Regional Economic Exchange in the Yellow Sea Rim to Solve Social Problems" and "Promotion of Regional Exchanges", business representatives from the three countries presented their business models and best practices in the fields of response to infectious disease, environment/energy, and regional exchanges. The Conference attracted more than 400 participants from the government, business associations, academic institutions and media of the three countries. The next Conference will be held in Busan of the ROK.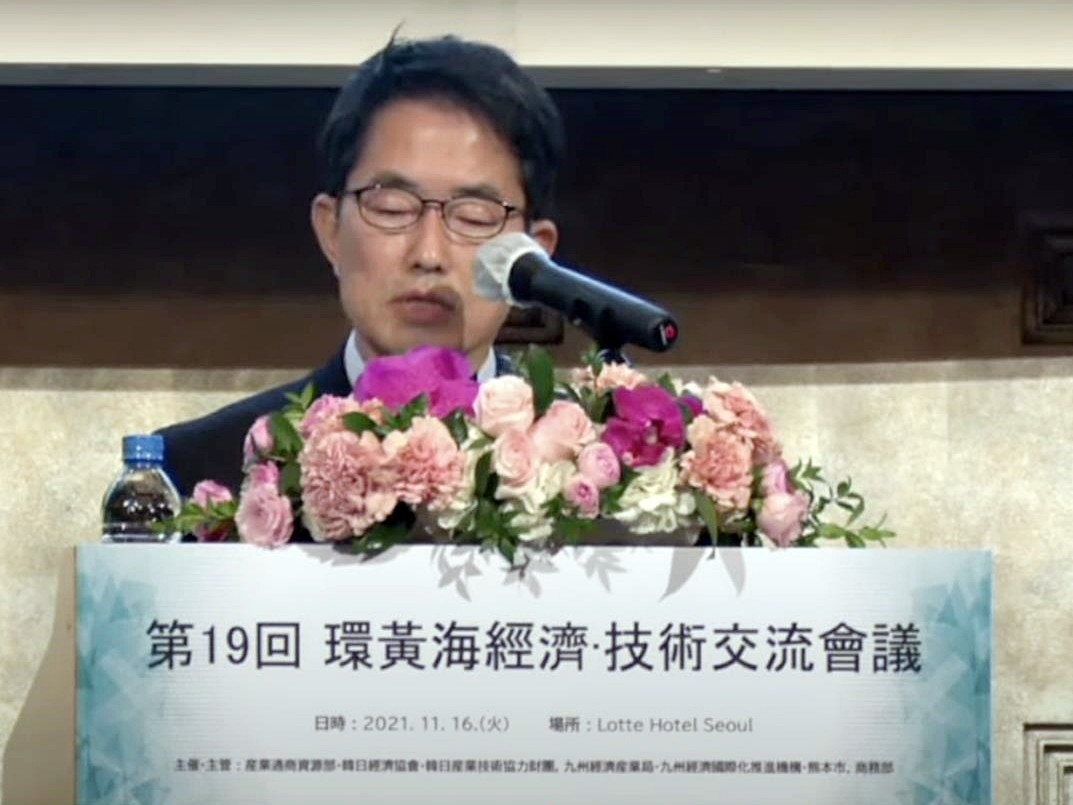 ▲TCS Deputy Secretary-General BEK Bum-hym delivering congratulatory remarks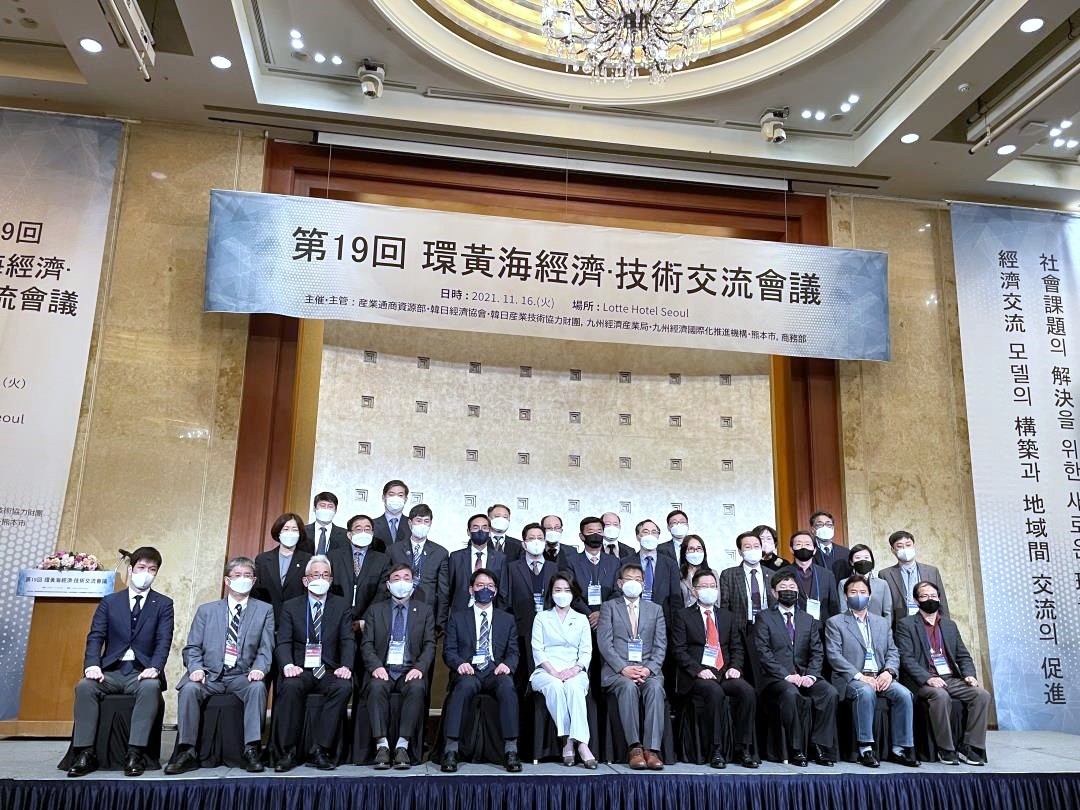 ▲Participants Group Photo in sub venue (Seoul, ROK)