Mechanisms
Special Session of the 8th Ministerial Conference on Transport and Logistics (Teleconference)
2020.06.29
The Special Session of the 8th Ministerial Conference on Transport and Logistics was held on 29 June 2020 via teleconference. Secretary-General MICHIGAMI Hisashi attended the meeting and delivered remarks, and Deputy Secretary-General CAO Jing also participated in the meeting as an observer. From the three countries, Mr. MINORIKAWA Nobuhide, Vice Minister of Land, Infrastructure, Transport and Tourism of Japan, Mr. DAI Dongchang, Vice Minister of Transport of China, and Mr. KIM Yang-soo, Vice Minister of Oceans and Fisheries of ROK attended the meeting.
At the Meeting, three ministers introduced the responses of each country against COVID-19, and discussed measures of strengthening trilateral cooperation on further fostering a seamless, efficient and resilient logistics system. SG MICHIGAMI delivered opening remarks and spoke highly of relevant efforts made by the three countries in tackling the pandemic. He stated that the meeting was timely, and expressed TCS' commitment to support the future collaboration of the three countries in transport and logistics area.
Joint Statement of the Special Session of the 8th China-Japan-Korea Ministerial Conference on Transport and Logistics was adopted.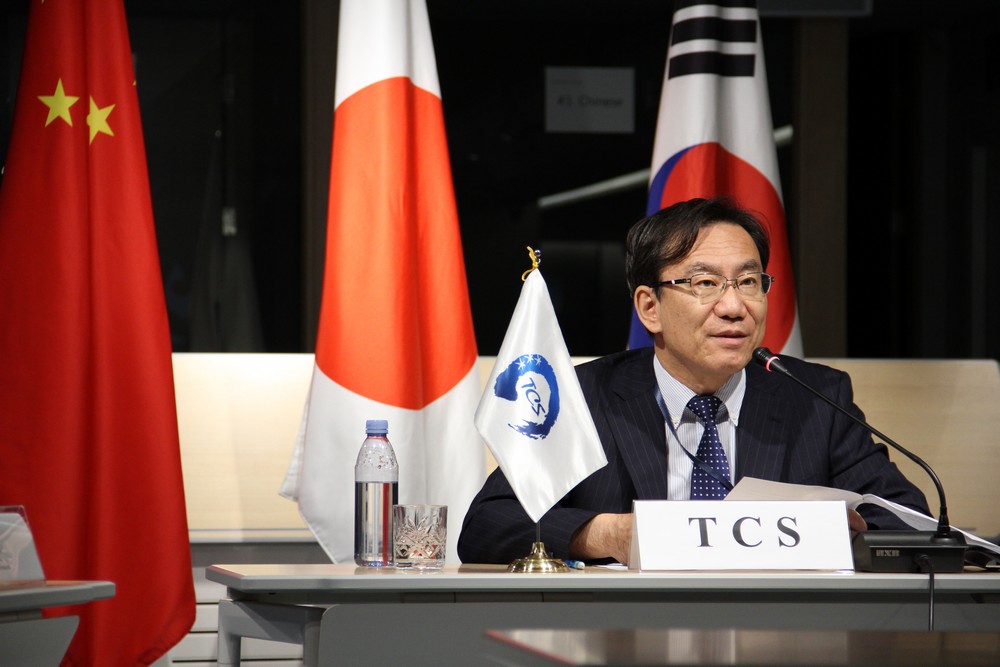 SG MICHIGAMI delivering remarks