Mechanisms
22nd Tripartite Environment Ministers Meeting (Teleconference)
2021.12.07
The 22nd Tripartite Environment Ministers Meeting (TEMM22) was held virtually on December 7, 2021. Minister HAN Jeoung-ae, Ministry of Environment of the Republic of Korea, Minister HUANG Runqiu, Ministry of Ecology and Environment of the People's Republic of China, and Minister YAMAGUCHI Tsuyoshi, Ministry of the Environment of Japan attended the meeting. The TCS delegation also joined the meeting as observer.
The three Ministers exchanged views on the recent progress in environmental policies, global and regional environmental issues, and 8 priority areas of Tripartite Joint Action Plan (TJAP) 2021-2025. The Meeting concluded with the signing of Joint Communiqué which contains the common will of the three countries to strengthen cooperation by faithfully implementing the newly adopted TJAP 2021-2025.
In the Joint Communiqué, the Ministers acknowledged the contribution of the TCS in the framework of TEMM and welcomed continuous collaboration under the TJAP 2021-2025. The role of the TCS as a supporting entity in promoting cooperation under the new action plan has also been highlighted.
TEMM, which was established in 1999, is one of the oldest and well-established mechanisms among the 21 trilateral ministerial mechanisms. TCS has attended the meeting since 2014 and continues to support the mechanism, especially under the area of raising general public awareness in environmental protection.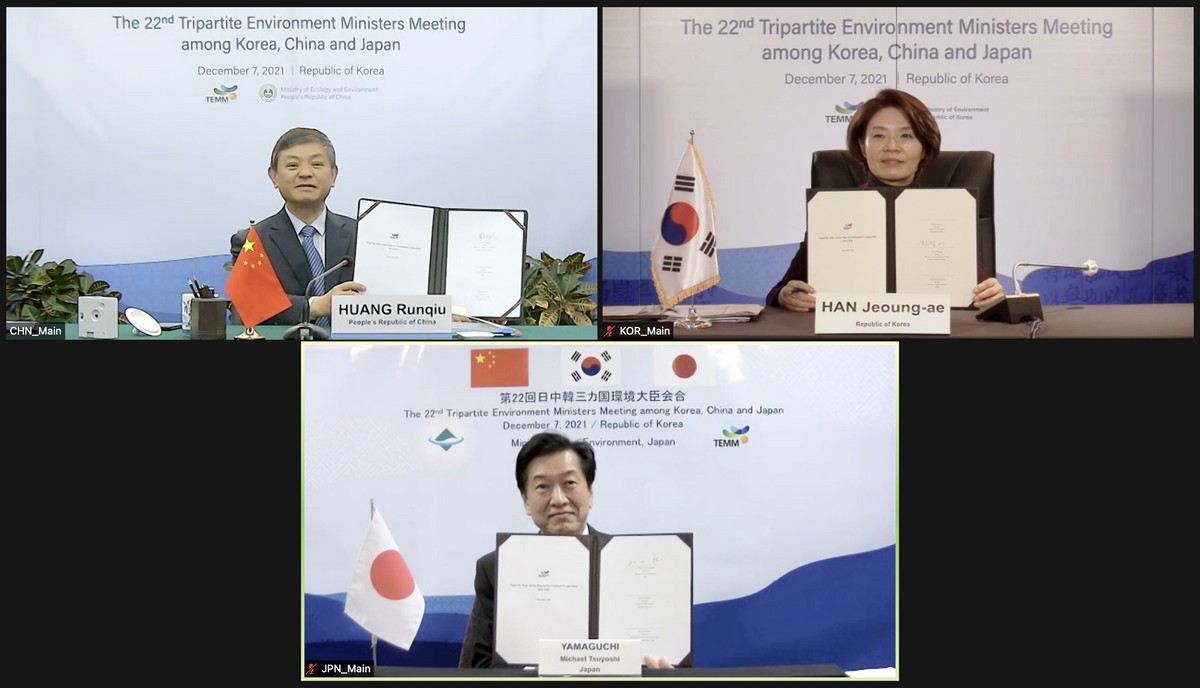 ▲Signing Ceremony for the Joint Communiqué