Others
Secretary-General's Interview with JoongAng Ilbo
2021.02.22 ~ 2021.03.02
Secretary General's Interview with JoongAng Ilbo on 2021.02.22
Dong Ho KIM
"From Environment to Aging Society and Urban Vitalization, Trilateral Cooperation has achieved a lot over the past 10 years"
Secretary-General Hisashi Michigami (63) of the Trilateral Cooperation Secretariat (TCS), an international organization celebrating its 10th anniversary this year, has a close relationship with South Korea. After visiting Seoul in 1984 as a student, he later returned to serve as the Minister for Culture and Media and the DCM at the Japanese Embassy in Korea. Michigami also has an experience working at the Japanese embassy in China. So the task of promoting trilateral cooperation among Korea, Japan and China fits to him. On February 16, I met Michigami and asked about the results of the trilateral cooperation so far and future plans.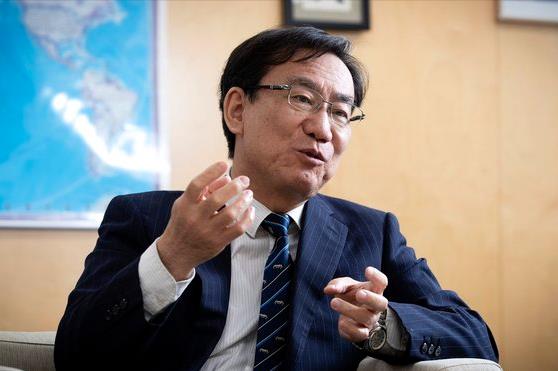 Q: The trilateral cooperation among Korea, Japan and China should not be easy.
A: There has been considerable development. We are engaged in cooperative activities that centre around 21 trilateral ministerial meetings in the fields of environment and disaster prevention, health, science and technology and such. People's exchanges in the business, academia, and media sectors have become livelier as well. They have all direct linkage with the benefits and happiness to the people of the three countries. We are happy to join this process.
Q: How does the Secretariat operate?
A: The Secretariat is located in Seoul and has 32 Korean, Chinese and Japanese staff, with English being the official working language. The position of Secretary-General is held by each country on a two-year basis. Last year, we organized a webinar on the three countries' countermeasures to the coronavirus, which attracted nearly 9000 viewers from 70 countries.
Q: Compared to the European Union, the Secretariat may be considered to be underperforming?
A: European countries share a lot in common in terms of religion, culture, political system and socioeconomic development. In this respect, (East Asia) is very different from the European Union.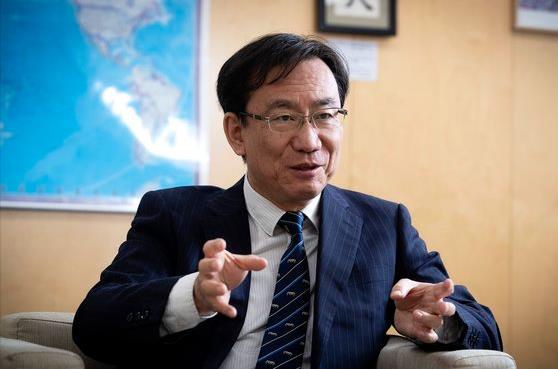 Q: How do you think Korea differs from other two?
A: Korea seems to have a stronger idea than Japan and China that because their neighboring countries look alike in terms of their appearance, they think communication is easy. In fact, the three countries' way of thinking and their value systems are strikingly different. Anywhere in the world, interaction with neighboring countries is delicate and not easy. Therefore, it is nice to start from a recognition that neighboring countries are different.
Q: And how might that difference affect Korea-Japan relations?
A: I think many people in Japan are disappointed that the foundation of the 1965 Korea-Japan Basic Agreement is damaged. It will not be easy to improve relations by simply meeting and grabbing a drink. Let me take an example. In an exchange between Korean and Japanese citizens and after dinner and toasting, the Japanese sighed, shocked by the huge differences, and the Korean laughed, thinking all is the same and well. Everything may look similar on the surface, but Korea and Japan are actually so different (in thinking) like this.
Q: While President Moon recently indicated his intention to improve the relations with Japan, the situations of latest years will be a worry to you, who has observed Korea for 38 years.
A: Looking back, I think the period during and after the 1998 declaration of Kim Dae-Jung and Obuchi might have been the high point of South Korea-Japan relations. At that time, Koreans said that they would not regard the relationship with Japan as good and evil and tried to view Japan in an objective and constructive manner, which the Japanese welcomed very much. Now, however, such a relationship of trust seems to have receded.
Q: And narrowing that chasm between the three countries is the Secretariat's key role.
A: We need to increase our joint interests and make conscious efforts with one another. Simple meeting does not assume enhancing mutual understanding. Recently, China seems to be interested in Japan than South Korea is. In a public opinion poll, 10% of the Chinese respondents answered that "China's anti-Japanese sentiment and nationalism" is the hindrance of China-Japan relations. In comparison, I think South Korea is overly confident in its understanding, or perception, of Japan. I think we need more active exchanges.