Others
TCS Paid a Courtesy Visit to Foreign Minister KANG Kyung-wha
2020.01.21
On January 21, the TCS Board paid a courtesy visit to the ROK Foreign Minister KANG Kyung wha . Minister KANG spoke highly of the TCS Board for their continued efforts to develop trilateral cooperation and exchanged views on the future plans. As the Chair of this year's trilateral cooperation process, Minister KANG highlighted that the ROK would work closely with its Chinese and Japanese counterparts for the success of the trilateral summit, and while
calling for the TCS' active cooperation in this regard .
The TCS Board expressed gratitude for the ROK MOFA's continued supports for the TCS and reassured Minister KANG that the TCS would stand ready to provide any necessary assistance to make this year's trilateral summit a success. In particular, the TCS vowed to continue playing a role in exploring concrete cooperation projects responding to Minister KANG's suggestion to make it real for the people
of the three countries.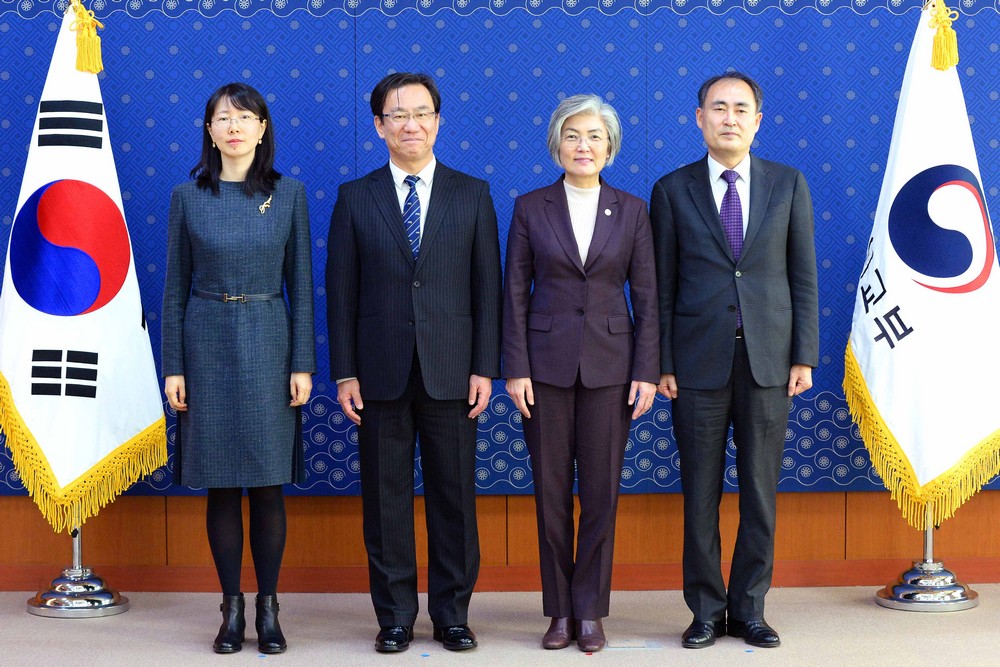 ▲TCS Board and Minister KANG (from left, DSG CAO Jing, SG MICHIGAMI Hisashi,
Minister KANG Kyung-wha, DSG KANG Do-ho)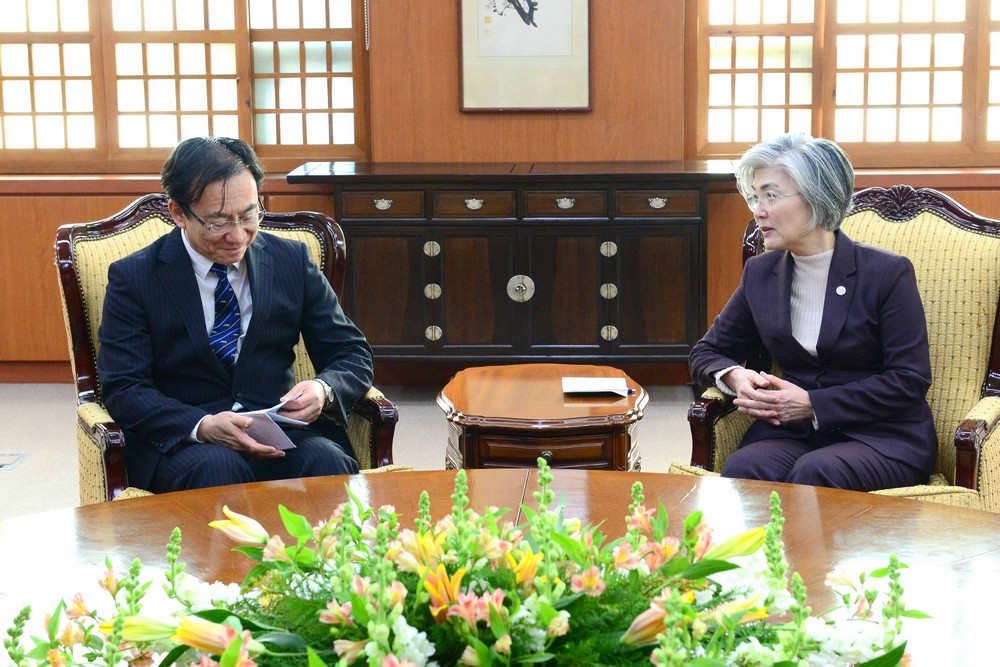 ▲SG MICHIGAMI and Minister KANG having a conversation