Others
TCS delegation paid a courtesy visit to Agency for Cultural Affairs of Japan
2020.01.17
On January 17, 2020, the new board members of the TCS, headed by Secretary-General MICHIGAMI Hisashi paid a courtesy visit to Agency for Cultural Affairs of Japan and met Commissioner Mr. MIYATA Ryohei. TCS Deputy Secretaries-Generals Ms. CAO Jing and Mr. KANG Doho attended the meeting.
Mr. Miyata underscored the close connection of culture in East Asia and his personal efforts to strengthen the ties of the three countries. He touched upon the trilateral common song "I am the Future." proposed by him, sung by children of the three countries in the three languages of Chinese, Japanese and Korean. He also expected to continue the discussion with the TCS on its involvement in supporting trilateral culture cooperation mechanisms including Culture Cities of East Asia.
Secretary-General MICHIGAMI Hisashi briefed the recent progress of trilateral cooperation including the 8th Trilateral Summit and trilateral ministerial meetings as well as TCS's substantial contribution to relevant trilateral cooperation mechanisms. He hoped that the TCS can strengthen collaboration with the Agency and make further contribution to trilateral culture mechanism.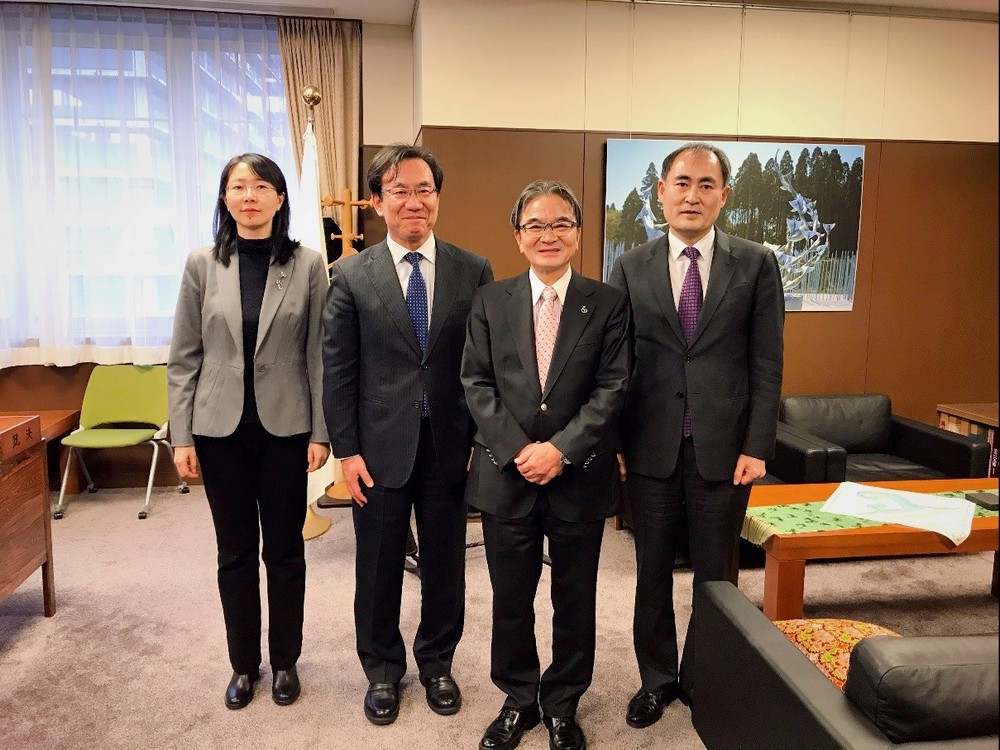 ▲Group Photo of TCS board members with Mr. MIYATA Ryohei, Commissioner of Agency for Cultural Affairs of Japan