Mechanisms
3rd Trilateral Education Ministers' Meeting, Beijing China
2020.01.10
Secretary-General MICHIGAMI Hisashi attended the 3rd Trilateral Education Ministers' Meeting held in Beijing, China on January 10, 2020. The Meeting was chaired by Mr. CHEN Baosheng, Minister of Education of China, and attended by Mr. HAGIUDA Koichi, Minister of Education, Culture, Sports, Science and Technology of Japan, and Ms. YOO Eun-Hae, Minister of Education of ROK.
During the meeting, CJK Ministers discussed (i) people-to-people exchange targeting students, (ii) CAMPUS Asia Program's further development, (iii) cooperation with international education cooperation frameworks like ASEAN +3, ASEM, UN Sustainable Development Goals (SDGs) and Education for Sustainable Development (ESD), and (iv) lifelong education.
TCS' contributions to CAMPUS Asia Program development was recognized at the meeting. The three ministers acknowledged TCS' efforts made through CJK Joint Research Project and agreed to work with the Secretariat to establish a CAMPUS Asia Alumni Network. TCS will also continue to participate in the China-Japan-ROK Children's Story Exchange Program as a co-organizer.
The 4th Trilateral Education Ministers' Meeting will be held in ROK in 2021. TCS was invited to continue its participation as the official observer.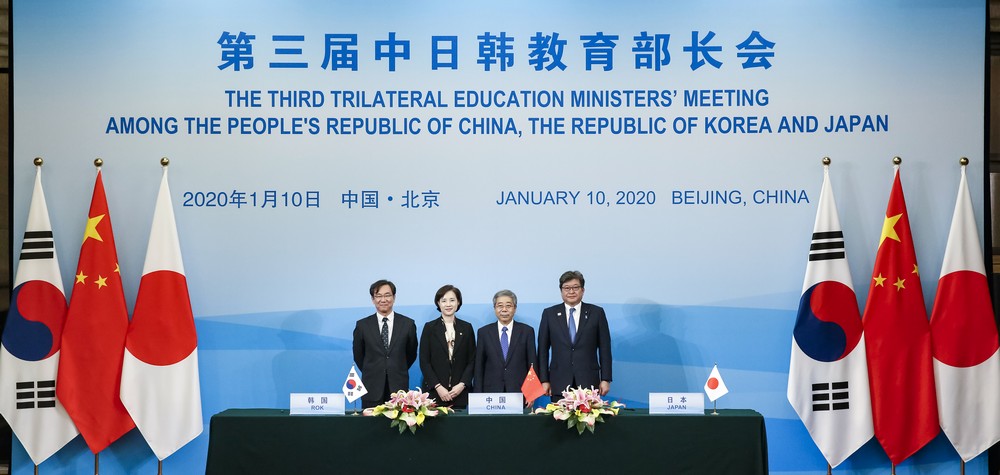 ▲Group Photo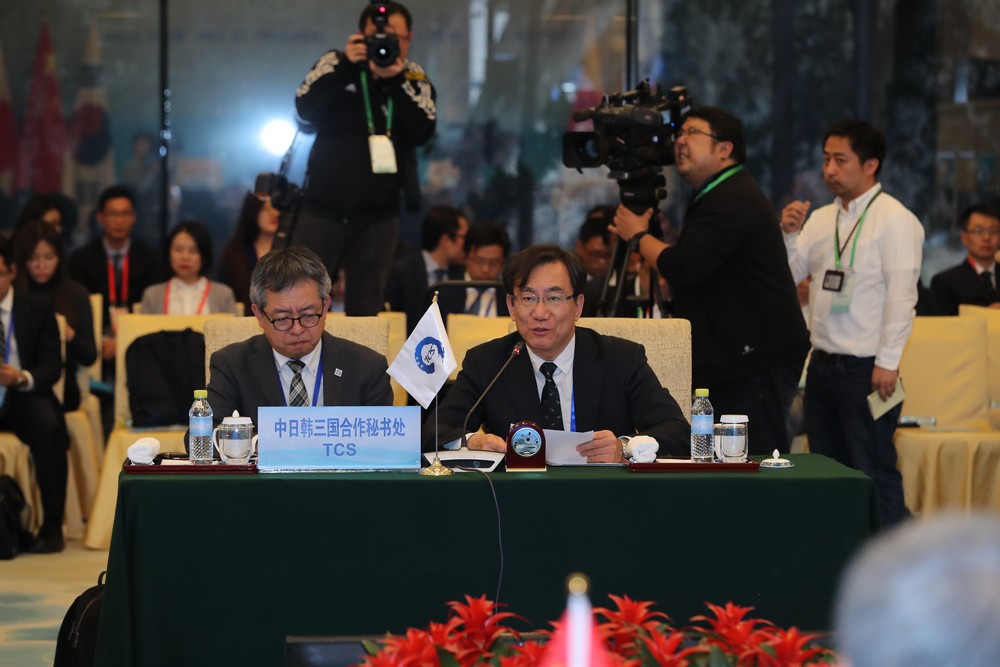 ▲SG MICHIGAMI Delivering the Remark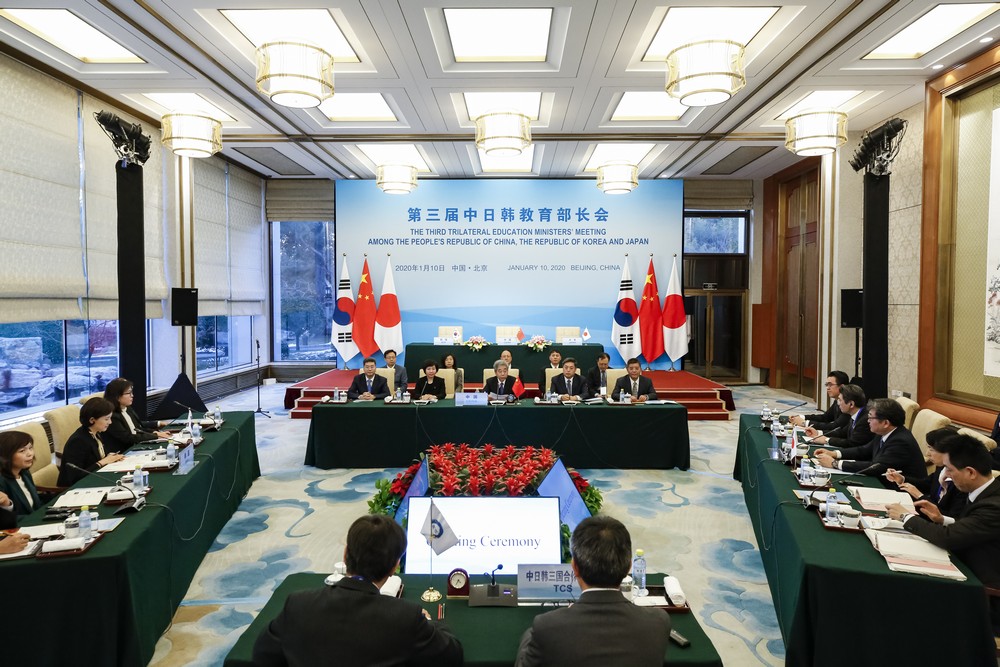 ▲The 3rd Trilateral Education Ministers' Meeting