Seminar & Forum
4th NTCT National Focal Points Meeting & 2019 NTCT Conference in Tokyo, Japan
2019.12.17
The 4th Network of Trilateral Cooperation Think-Tanks (NTCT) National Focal Points Meeting & 2019 NTCT Conference was held in Tokyo, Japan on December 17, 2019. The event was co-hosted by Japan Forum on International Relations (JFIR), Korea National Diplomatic Academy (KNDA), China Foreign Affairs University (CFAU) and Trilateral Cooperation Secretariat (TCS). TCS Deputy Secretary-General KANG Doho attended and delivered remarks at the event.
At the 4th NTCT National Focal Points Meeting, the representatives from the three national focal points and TCS discussed the contents of NTCT Memorandum which aims at providing policy recommendations regarding common interests among the three countries and exchanged views on the plan of NTCT in 2020. On the occasion of 20th anniversary of trilateral cooperation among China, Japan and the ROK, all representatives agreed to upgrade the current intellectual exchange and cooperation to bring more concrete outcomes to the peoples of the three countries.
At the 2019 NTCT Conference, scholars from the three countries exchanged views on future trilateral cooperation and interacted with the participants under the themes of "Prospects of Trilateral Cooperation in the Age of Power Transition" and "Prospects of Trilateral Cooperation in the Free and Open Global Economy". The Conference highlighted key issues including regional and global power transition and its effect on trilateral cooperation and the pressing efforts to keep the right direction of trilateral cooperation under the new era of challenges and uncertainties. Based on in-depth analyses and discussions on the current situation of trilateral cooperation as well as regional and international changes, participants proposed meaningful suggestions on future regional cooperation in Northeast Asia. Around 100 scholars, colleague students and diplomats participated in the 2019 NTCT Conference.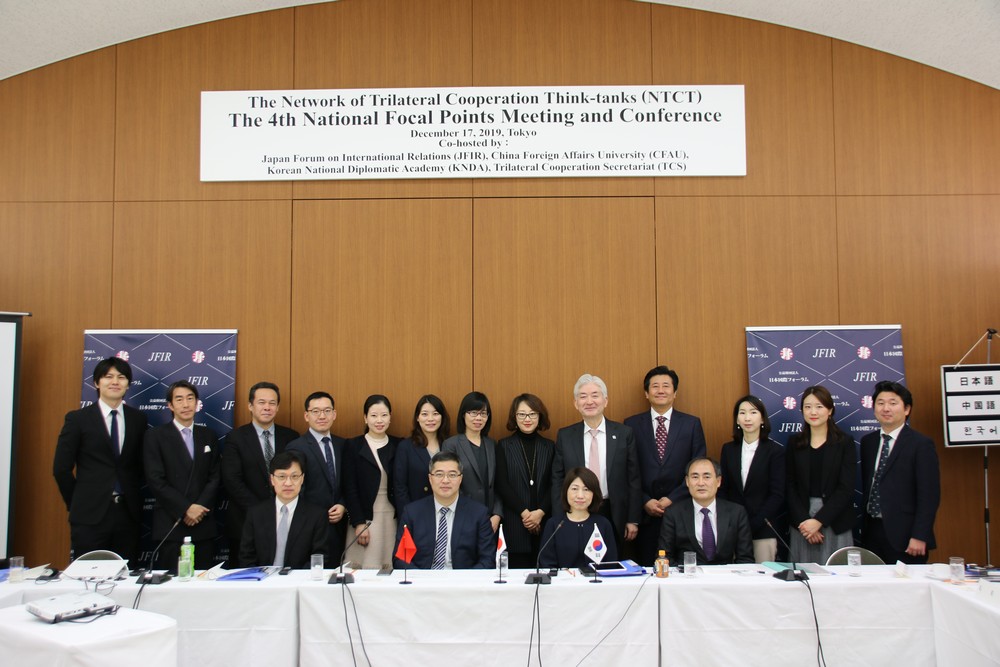 ▲Group photo of 4th NTCT National Focal Points Meeting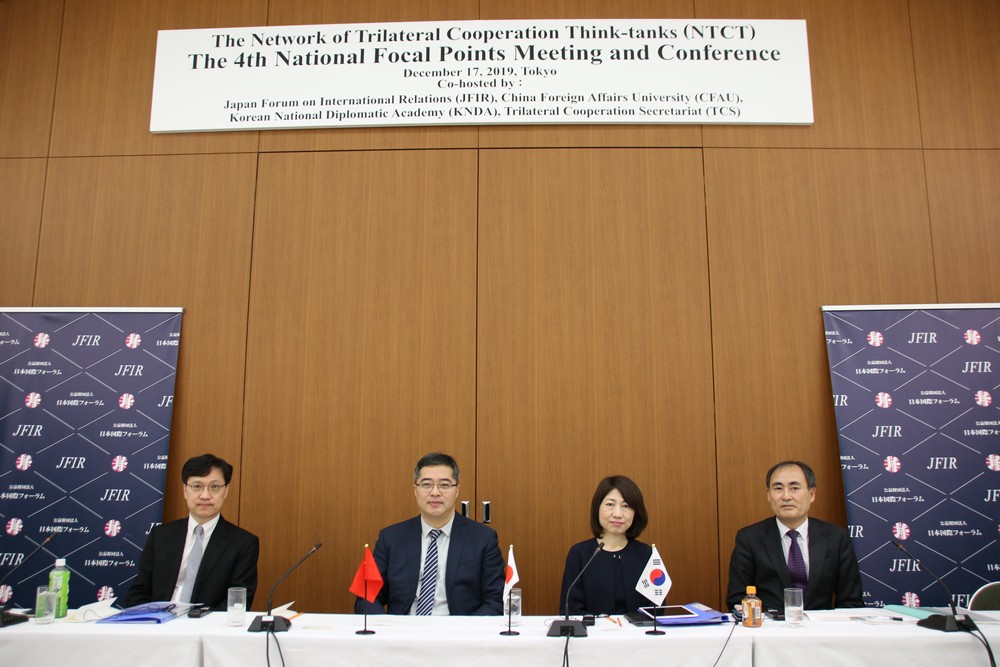 ▲Group photo among the heads of delegations of TCS, JFIR, CFAU and KNDA (From right to left)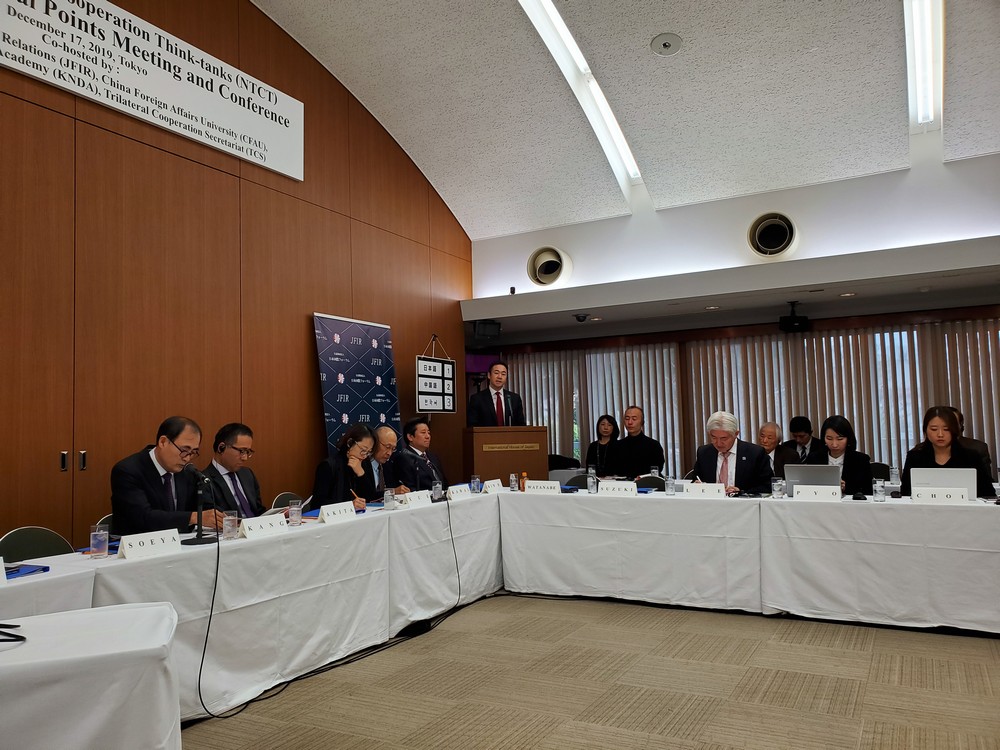 ▲Mr. SUZUKI Keisuke, State Minister for Foreign Affairs of Japan, delivered remarks at 2019 NTCT Conference