NTCT
3rd NTCT National Focal Points Meeting & 2018 NTCT Conference was held in Haikou, China – 2018.12.06
2018.12.10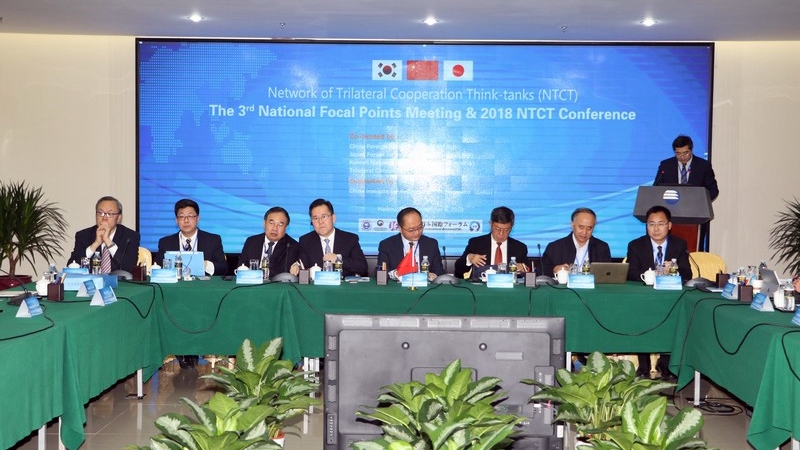 The 3rd Network of Trilateral Cooperation Think-Tanks (NTCT) National Focal Points Meeting & 2018 NTCT Conference was held in Haikou, China on December 6, 2018. The event was co-hosted by China Foreign Affairs University (CFAU), Japan Forum on International Relations (JFIR), Korea National Diplomatic Academy (KNDA), Trilateral Cooperation Secretariat (TCS), and supported by China Institute for Reform and Development (CIRD). TCS Deputy Secretaries-General Mr. YAMAMOTO Yasushi and Ms. HAN Mei attended the event and delivered remarks.
At the 3rd NTCT National Focal Points Meeting, representatives from the three national focal points and TCS exchanged views on the work plan of NTCT in 2019 and the role of TCS in further promoting NTCT and trilateral cooperation. At the 2018 NTCT Conference, scholars from the three countries shared their insights on future trilateral cooperation in 3 Sessions under the themes of "Trilateral Cooperation in the New Security Context", "Trilateral Cooperation in East Asian Economic Cooperation and Integration" and "Trilateral Cooperation in Fourth Market: '3+X' as a New Approach". Based on in-depth analyses and discussions on the current situation of trilateral cooperation as well as regional and international changes, participants proposed meaningful policy suggestions on future regional cooperation in Northeast Asia.
* The NTCT, agreed upon the 7th Trilateral Foreign Ministers' Meeting in March 2015, was officially inaugurated on August 31, 2015 in order to promote mutual intellectual exchanges among the three countries. The function of NTCT is to share academic resources to provide intellectual support for the three Governments, as well as to promote the general public's understanding of the trilateral cooperation.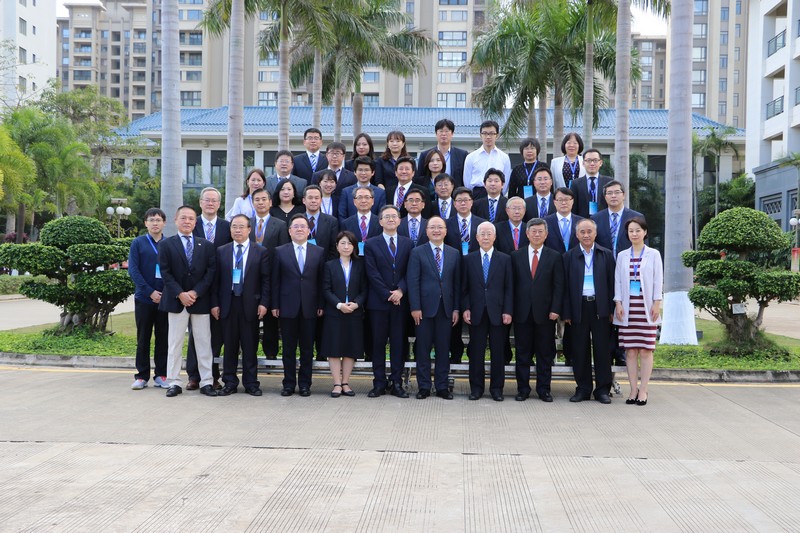 Group Photo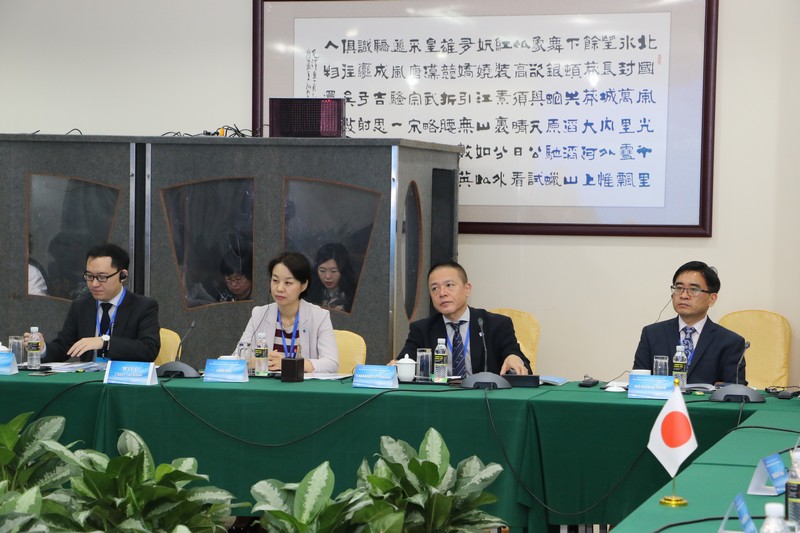 TCS delegation at the 3rd Network of Trilateral Cooperation Think-Tanks (NTCT) National Focal Points Meeting & 2018 NTCT Conference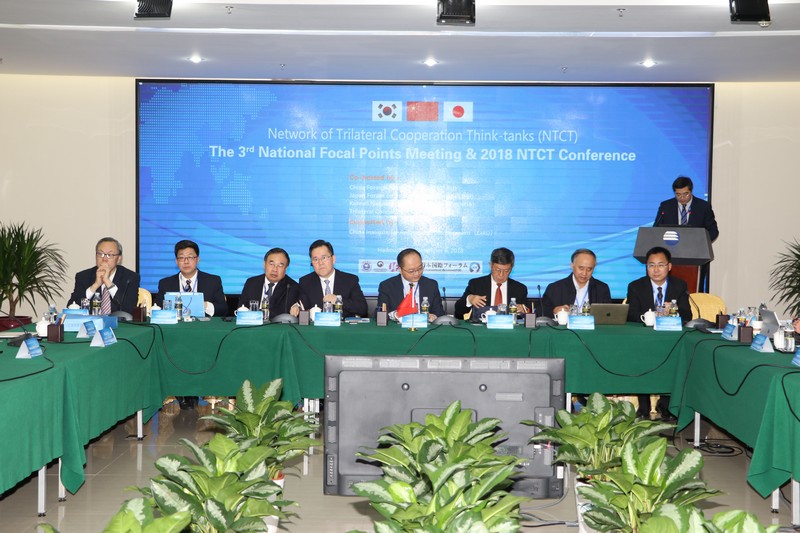 3rd Network of Trilateral Cooperation Think-Tanks (NTCT) National Focal Points Meeting & 2018 NTCT Conference (1)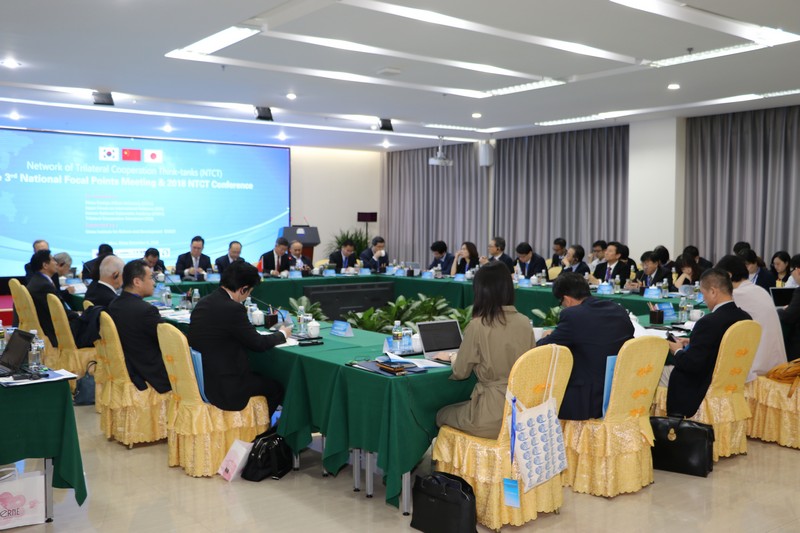 3rd Network of Trilateral Cooperation Think-Tanks (NTCT) National Focal Points Meeting & 2018 NTCT Conference (2)