Seminar & Forum
Northeast Asia Forum on Capacity Development of Technology for Disaster Risk Reduction in Incheon, ROK
2019.12.16 ~ 2019.12.17
The Trilateral Cooperation Secretariat (TCS) and the United Nations Office for Disaster Risk Reduction Office for Northeast Asia and Global Education and Training Institute (UNDRR ONEA-GETI) co-organized the Northeast Asia Forum on Capacity Development of Technology for Disaster Risk Reduction (DRR) on December 16-17, 2019 in Incheon Metropolitan City, ROK. The Forum was implemented as part of the collaboration among the designated education and training institutes based in the ROK, China and Japan (three countries), namely the UNDRR ONEA-GETI, the National Disaster Reduction Center of China (NDRCC), and the Asian Disaster Reduction Center (ADRC) of Japan under the mechanism of the Trilateral Ministerial Meeting on Disaster Management.
About 40 participants from the central governments, three institutes, related agencies and academia in the three countries as well as Indonesia, the Philippines and Mongolia attended the Forum. Opened with opening remarks by TCS Deputy Secretary-General Mr. KANG Do Ho and Head of UNDRR ONEA-GETI Mr. Sanjaya Bhatia, the Forum shared the three institutes' approaches for capacity development on the theme of technology for DRR. The representatives of Indonesia, the Philippines and Mongolia also shared what are the major gaps and needs for capacity development on technology for DRR.
Taking this opportunity, the three institutes also assembled for the 2nd Meeting among the Education and Training Institutes on Disaster Management. With the facilitation by the TCS, they discussed ongoing projects and ideas of future cooperation with a view to strengthening trilateral cooperation in DRR and management.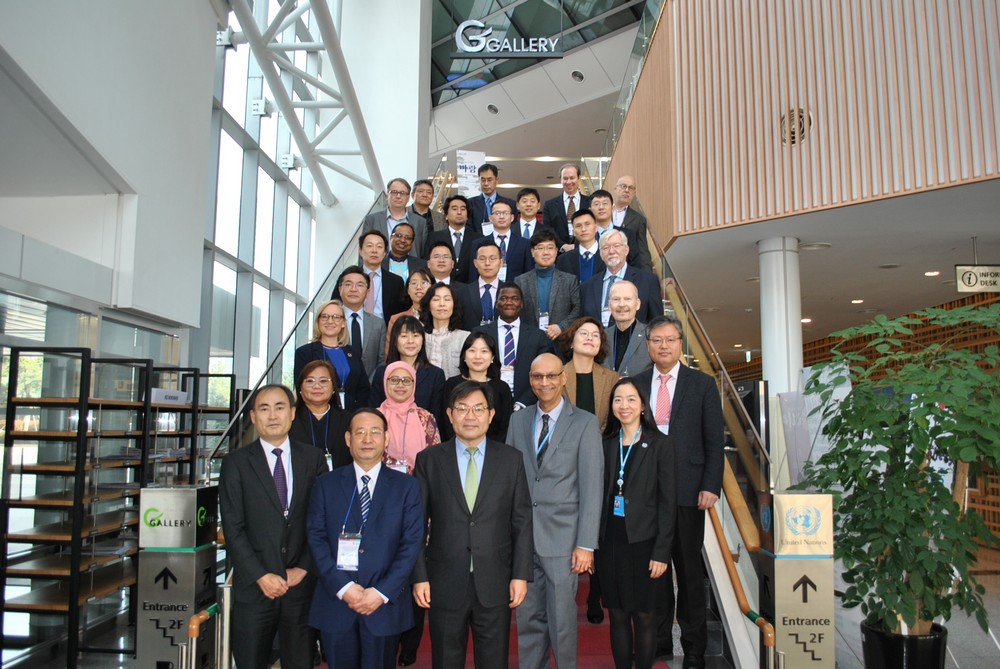 ▲
Group photo of the Northeast Asia Forum on Capacity Development of Technology for DRR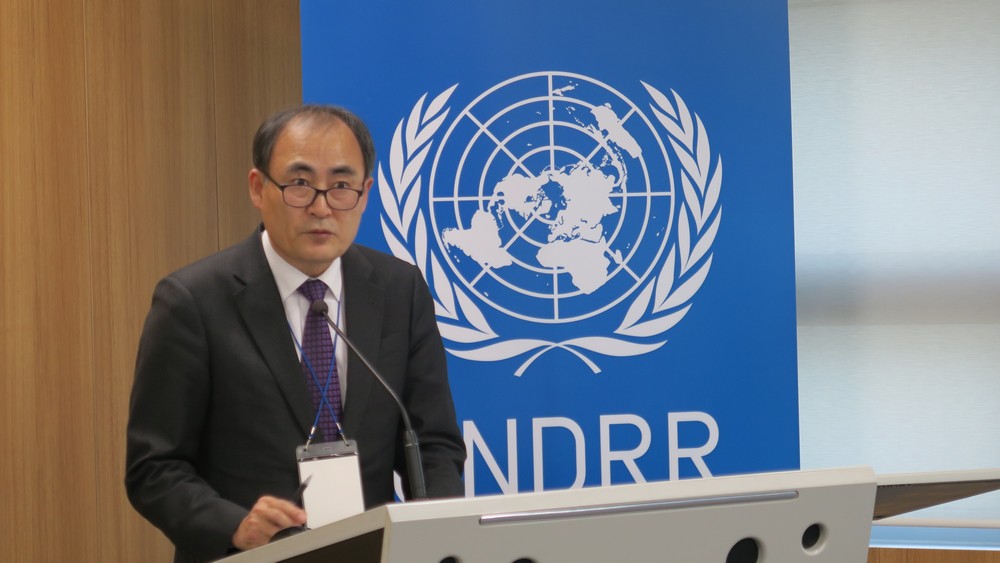 ▲TCS Deputy Secretary-General KANG delivering remarks at the opening session of the Forum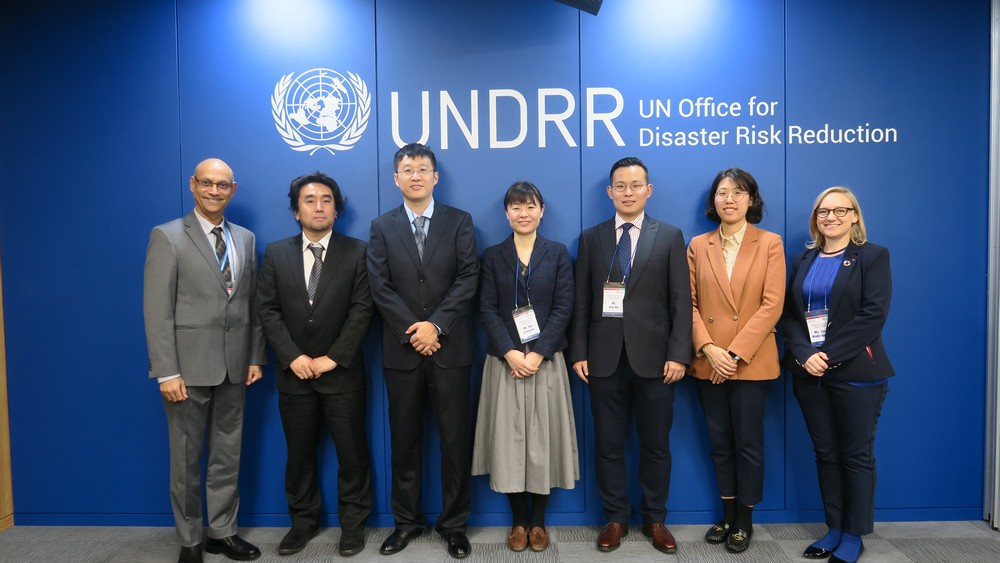 ▲Group photo of the 2nd Meeting among the Education and Training Institutes on Disaster Management