Mechanisms
6th Trilateral Ministerial Meeting on Disaster Management was held in Seoul, ROK
2019.12.04 ~ 2019.12.05
The 6th Trilateral Ministerial Meeting on Disaster Management was held on December 5, 2019 in Seoul, ROK. The meeting was chaired by Mr. KIM Gye-jo, Vice Minister for Disaster and Safety Management, Ministry of the Interior and Safety of the ROK, and attended by Mr. TAIRA Masaaki, State Minister for the Cabinet Office of Japan, and Mr. SHANG Yong, Vice Minister of Ministry of Emergency Management of China. Secretary-General of Trilateral Cooperation Secretariat (TCS) Mr. MICHIGAMI Hisashi participated in the meeting as an observer and delivered remarks at the opening session.
The three sides reaffirmed the significance of trilateral cooperation on disaster management and reviewed the outcomes of the previous meeting as well as each other's policies for prevention of major disasters. To commemorate 10-year anniversary of trilateral disaster management cooperation, the TCS published a booklet titled "10 Years of Development of Trilateral Disaster Management Cooperation 2009-2018" and distributed at the meeting.
After the meeting, the three sides signed the "Trilateral Joint Statement on Disaster Management Cooperation", in which they agreed to involve the TCS to the maximum extent in the follow-up process of the Statement.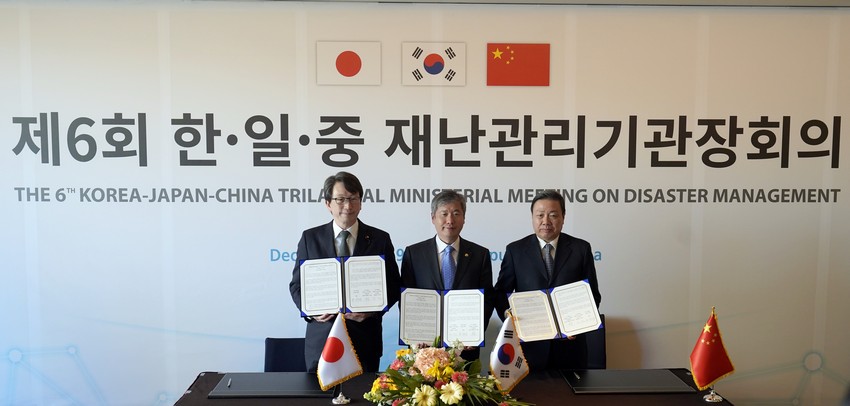 ▲(from the left) Mr. TAIRA Masaaki, State Minister for the Cabinet Office of Japan, Mr. KIM Gye-jo, Vice Minister for Public Safety and Security of the ROK, and Mr. SHANG Yong, Vice Minister of the Ministry of Emergency Management of China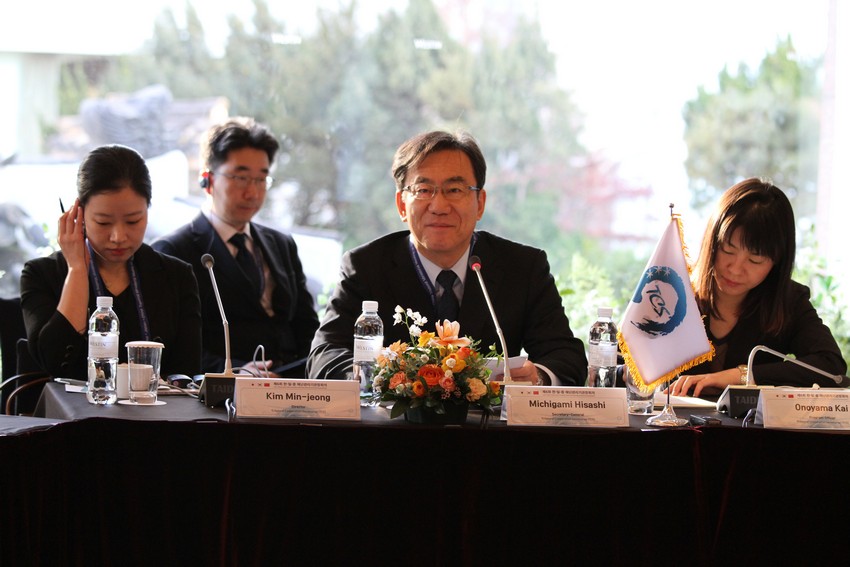 ▲TCS Secretary-General MICHIGAMI delivering a remarks at the opening session