Mechanisms
8th Heads of Personnel Authorities Meeting among China, Japan and Korea
2019.09.04 ~ 2019.09.05
The 8th Heads of Personnel Authorities Meeting among China, Japan and Korea was held on September 5, 2019 in Sapporo, Japan. The meeting was chaired by Ms. ICHIMIYA Nahomi, President of the National Personnel Authority of Japan (NPA), and attended by Mr. FU Xingguo, Chief of the National Civil Service Administration of China (NCSA), and Mr.HWANG Seo-chong, Minister of the Ministry of Personnel Management of Korea (MPM). Mr. MICHIGAMI Hisashi, Secretary General of the Trilateral Cooperation Secretariat delivered a congratulatory remarks before the meeting.
Review of cooperative activities of the three county's Personnel Administration Network between 2015 and 2019 were presented by Mr. NISHI Hiroaki, Director General for Secretariat's Policy Matters of NPA. The progress report was on the cooperative activities implemented since the 7th Heads of Personnel Authorities Meeting held in September 2015. The review focused primarily on the following 5 activities: 1) People-to-people Exchange Programs, 2) International Symposium, 3) Information and Material Exchange, 4) Heads of Personnel Authorities Meeting, and 5) Director-Generals Meeting.
After the progress report was delivered, proposals by the three countries on the future cooperation were made. The three Heads agreed to hold the 9th Heads of Personnel Authorities Meeting in China in 2022, along with the 10th Director-Generals Meeting to be held in Japan as a preparatory meeting. The Joint Training Program for Young/Middle-Level Public Employees will be held in the following order: 2019: ROK, 2020: Japan, 2021: China. The International Symposium will be conducted in the following order: 2019: China, 2020: ROK, 2021: Japan.
The updated Memorandum of Cooperation (MOC) on Public Personnel Administration was signed by the three Heads, to acknowledge the significance of the cooperation among the three countries, and to further develop the relations among the personnel administration agencies.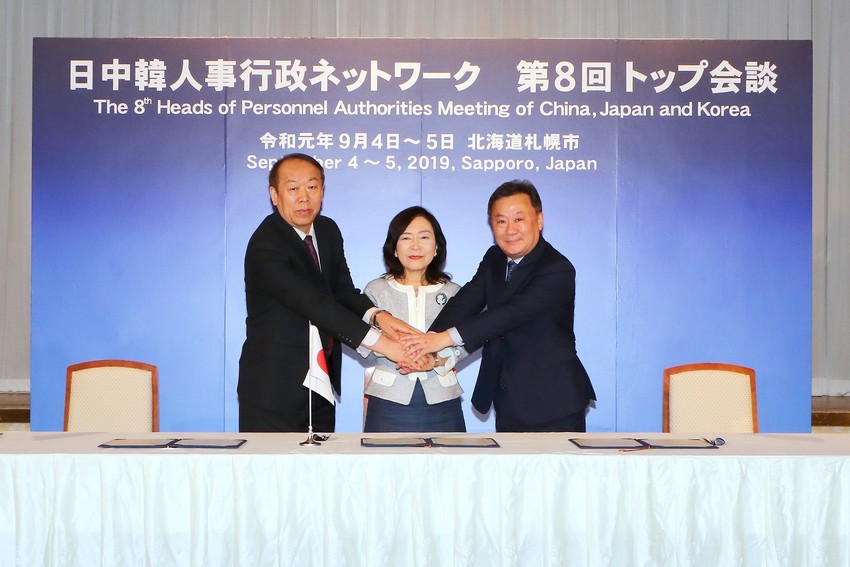 ▲Signing Ceremony of the MOC – From left: Mr. FU Xingguo, Ms. ICHIMIYA Nahomi, and Mr. Hwang Seo-chong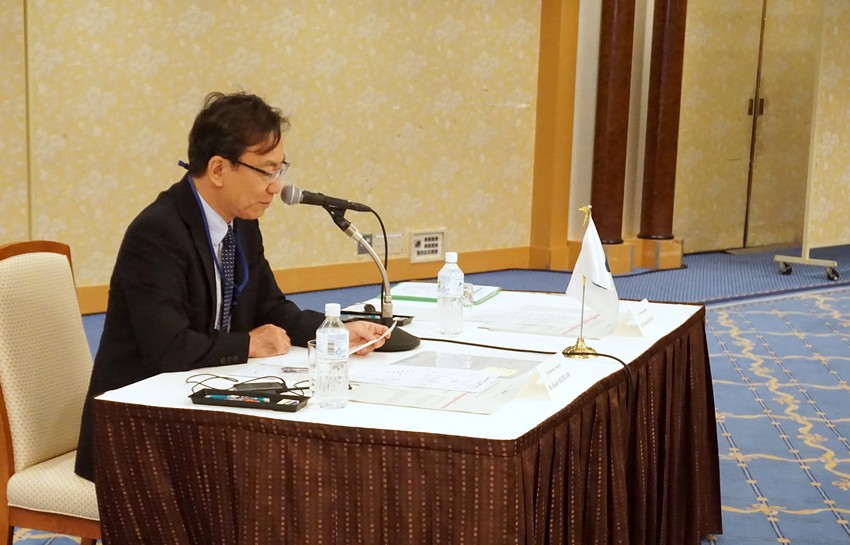 ▲TCS SG MICHIGAMI delivering a congratulatory remarks before the Meeting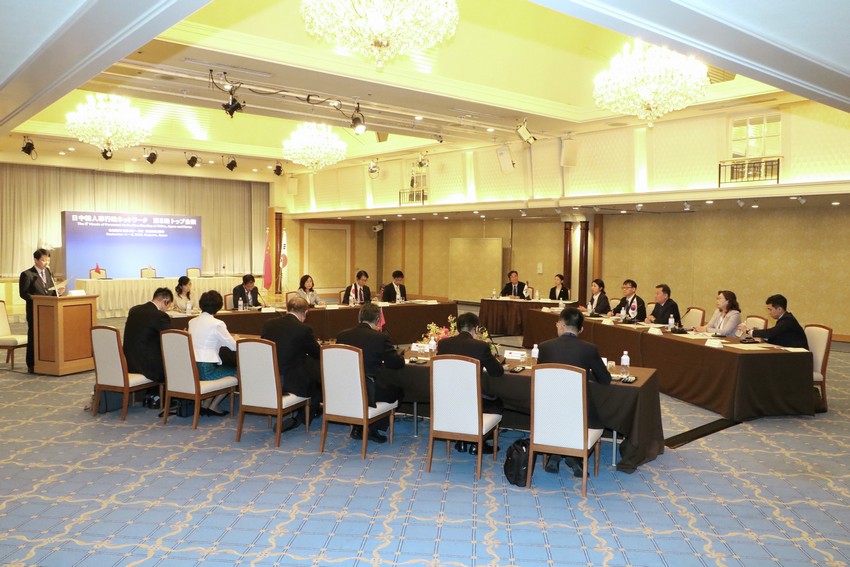 ▲The CJK 8th Heads of Personnel Authorities Meeting