EVENT
[Call for Entry] 1st Trilateral Youth Speech Contest (~2022.01.23)
2021.11.23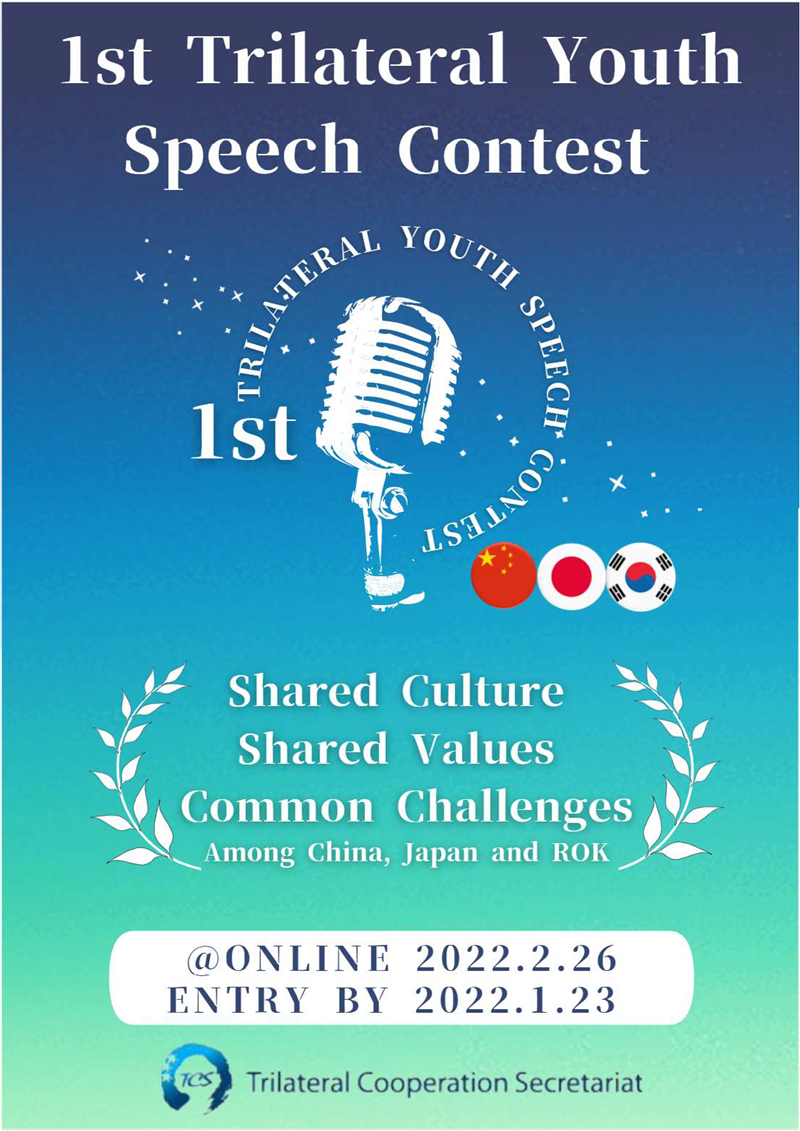 Theme: "Shared Culture, Shared Values, Common Challenges among CJK"
Venue: Online (zoom)
Date: February 26th (sat) 13:00-15:30 (KR time)
1. Pre-entry (by January 16th): Participants who would like to join the contest send online form with basic information. TCS will send an email with further announcements and free copies of 2 TCS publications "Trilateral Common Vocabulary Dictionary" and "Into the Three Countries" as reference for the Speech Contest theme.
2. Entry (by January 23th): Participants send 4 min video of the speech, actual script, and script translated in mother tongue through e-mail.
3. Screening (by February 11th): 9 ~10 finalists will be selected to precede to the final stage based on the videos.
4. Speech Contest (February 26th) : 9~10 speakers will deliver their speech online (zoom).
People who would like to challenge for the speech contest, please PRE ENTRY from here!!
*Questions about the speech contest is also accepted from this link
https://forms.office.com/r/qqWrhBY2bx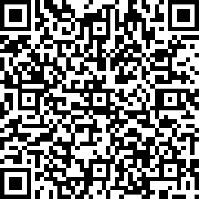 Categories
1. CJK challenger: Speak all 3 CJK languages in one speech!
Ex) 1min Japanese + 2min Korean + 1 min Chinese
*At least 3 sentences for each language. The more equal the division of language is, the higher the score
2. C.J.K specialist: Speak in 1 language among CJK that is not your mother tongue!
Ex) Japanese person can give the whole speech in either Chinese or Korean
Rule: One participant can register for two contests, but the speech with higher score will be accepted for the finals
Explanation of theme: For both categories, participants will share their opinions and experiences for the theme "Shared Culture, Shared Values, Common Challenges among CJK"
Culture: Beliefs, customs, arts, etc. which are common among CJK
Values: Principle or qualities that are intrinsically valuable among CJK
Challenges: Tasks or problems that CJK commonly face
❖ Participants may choose one aspect out of the three to develop their message.
❖ It is not necessary to equally talk about the 3 countries as long as you mention the three countries at some point of the speech.
❖ Participants may define the theme with their own interpretation as long as it matches the purpose of positively promoting trilateral cooperation
Qualification
1. High School, University, Graduate School students to Youth up to 30 years old (born after 1990 February 26th)
2. People with Chinese, Japanese or Korean nationality (does not matter where you currently live)
Prizes
1. TCS SG Trophy (1s place for each category)
2. Monetary Award
a. CJK challenger > 1st place $500 2nd place $300 3rd place $200
b. C.J.K specialist > 1st place $400 2nd place $250 3rd place $150
c. All finalists presenting on February 26th > $100
3. TCS Goods (all finalists)
4. Invitation to upcoming TCS events and uploads on the TCS homepage
Evaluation
1. Content
a. Does the content match the theme and effectively promote CJK's trilateral cooperation?
b. Is the content unique to that person? (not just gathering data)
2. Language skills
a. Fluency
b. Grammar/ Pronunciation/ Level of Vocabulary
c. Gesture/ Eye contact/ Attitude
3. Votes by the audience (+10 pt bonus)
**Small changes may be made later on