EVENT
TCS 10th Anniversary Symposium Series Vol.4 China-Japan-ROK Trilateral Cooperation : Towards Shared Peace and Prosperity (Closed)
2021.06.24
To mark its 10th anniversary, the Trilateral Cooperation Secretariat is organizing a webinar titled "China-Japan-ROK Trilateral Cooperation: Towards Shared Peace and Prosperity" during the Jeju Forum 2021 in an online-offline format on Thursday, June 24, 2021, 15:20-16:40 (Seoul time). We sincere invite you to our symposium.
For online participation, Register Here : https://forms.office.com/r/BwYKGuJMAW
If you wish to physically attend our session at the Jeju Forum 2021 (venue: Diamond Hall B, Haevichi Hotel & Resort Jeju), please contact KIM Sohee (sohee.kim@tcs-asia.org) to secure your spot.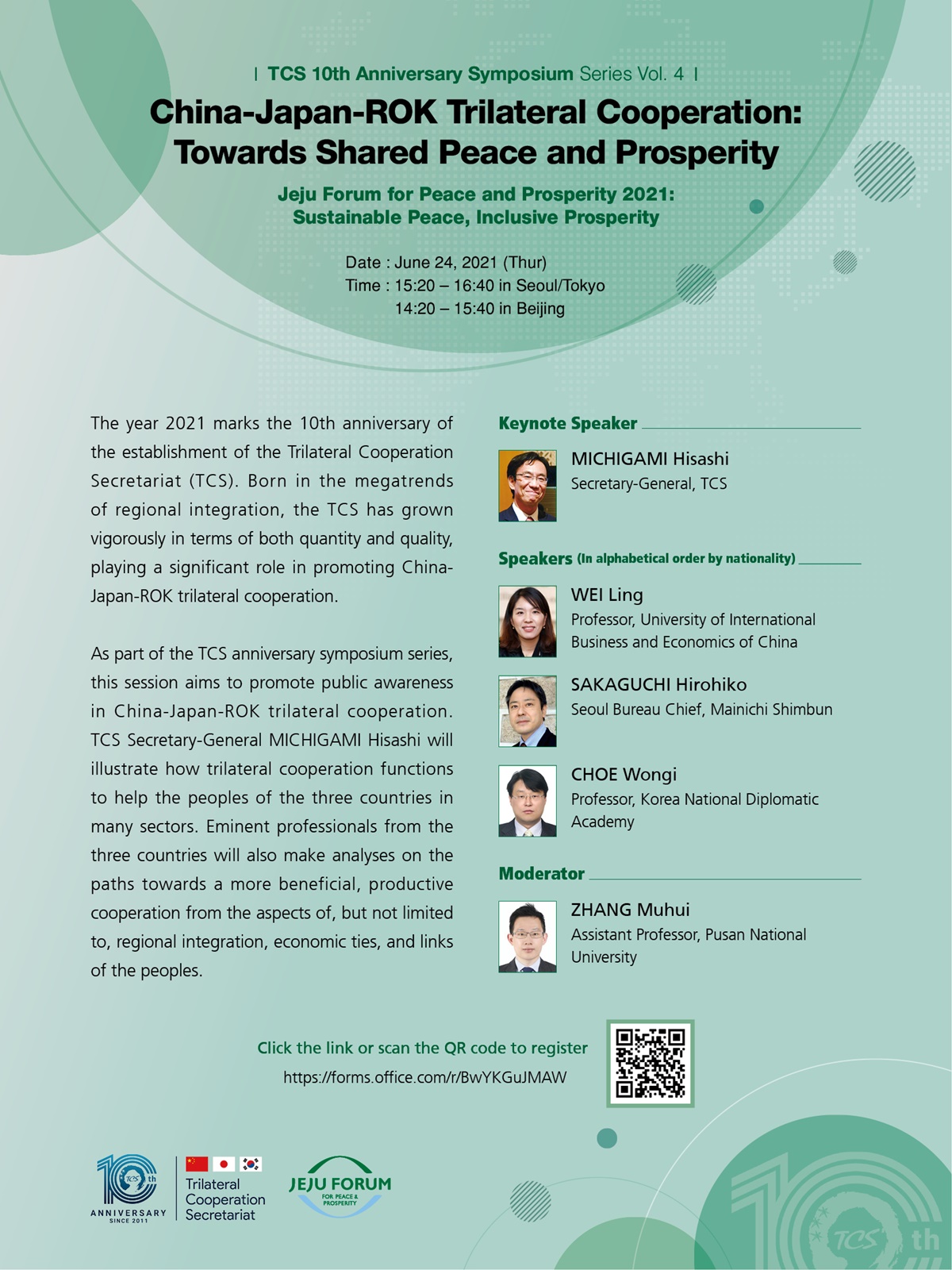 Register Here : https://forms.office.com/r/BwYKGuJMAW