Mechanisms
3rd Trilateral Symposium on Prevention and Control of Non-Communicable Disease (NCDs) in Tokyo, Japan
2018.11.26
​On November 26, 2018, the TCS co-organized the 3rd Trilateral Symposium on Prevention and Control of Non-Communicable Disease (NCDs) in Tokyo, Japan with Ministry of Health, Labour and Welfare of Japan. The Symposium took place as the side event of the 11th Tripartite Health Ministers' Meeting held on November 25, 2018 in Kumamoto, Japan.
The Symposium brought together more than 30 participants including governmental officials and experts from the three countries and the World Health Organization (WHO). Deputy Secretary-General YAMAMOTO Yasushi of the Trilateral Cooperation Secretariat (TCS) attended the Symposium and delivered a congratulatory remarks at the opening ceremony. Against a backdrop of increasing prevalence of NCDs among the three countries, DSG Yamamoto highlighted the three countries' commitment to responding the challenges of NCDs under the 11th Tripartite Health Ministers' Meeting. He called for collective wisdom and joint efforts among the relevant experts to facilitate health promotion for the people in this region towards the sustainable development of Northeast Asia.
Participants exchanged views and promoted the discussion surrounding two main agendas including 1) Population approach to promote healthy diet and 2) Legislation and policies for smoke-free mega events: PyeongChang 2018, Tokyo 2020, and Beijing 2022.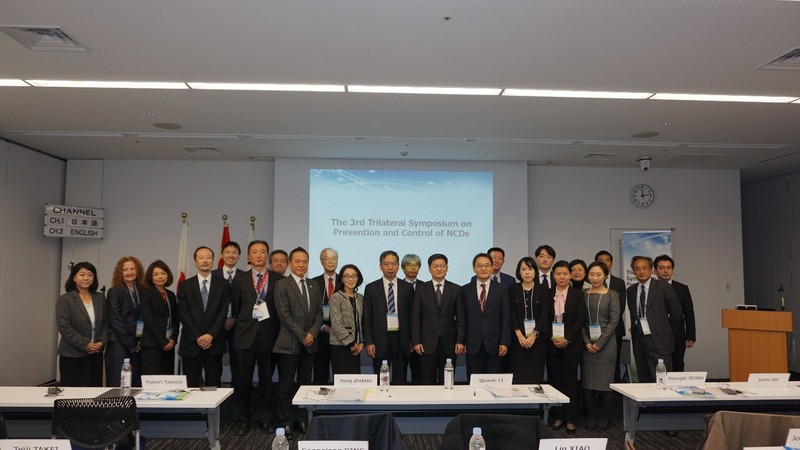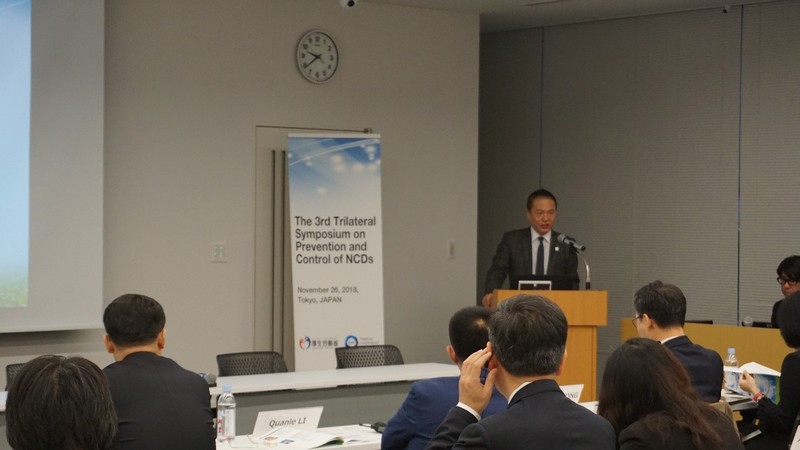 Congratulatory Remarks delivered by TCS DSG YAMAMOTO Yasushi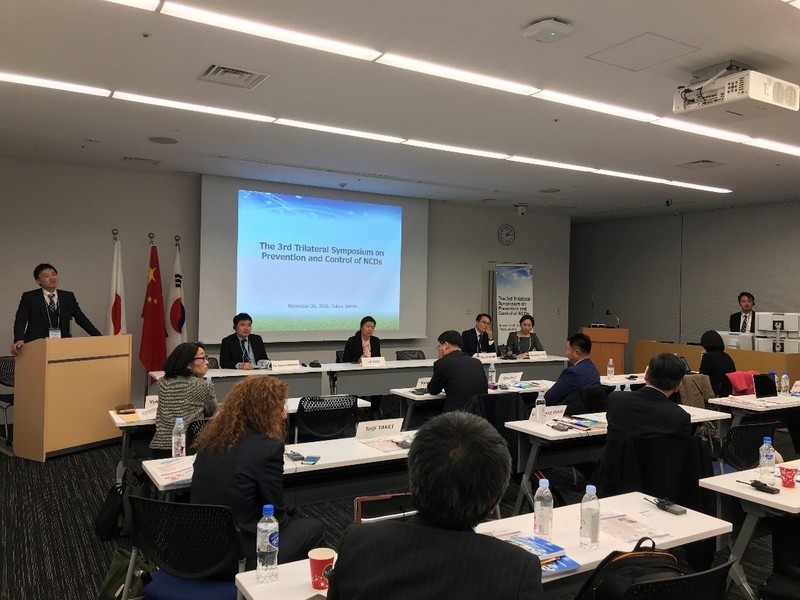 Discussion session in progress