Seminar & Forum
2019 "Wukong Bei"CJK manga seminar
2019.02.22
​On February 22, 2019, "Wukong Bei"CJK manga seminar was held in Content Korean Lab, South Korea.
TCS delegation attended the opening ceremony and DSG YAMAMOTO Yasushi gave congratulatory remarks. Representatives from Korea Creative Content, TEZUKA production, Chinese photo-sharing app Kuai shou and Manhuadao.cn participated the event and exchanged views on CJK manga culture. The event has attracted over 50 manga fans to attend.
The award first started by People's China in 2016, aiming to promote manga exchange and foster harmonious cultural exchanges through art in China, Japan and ROK.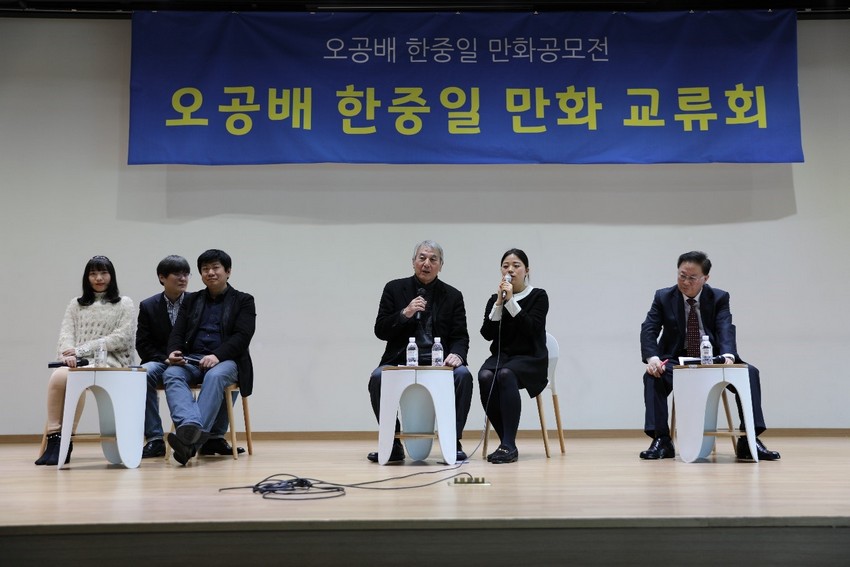 ▲ Representatives from the three countries exchange views on manga culture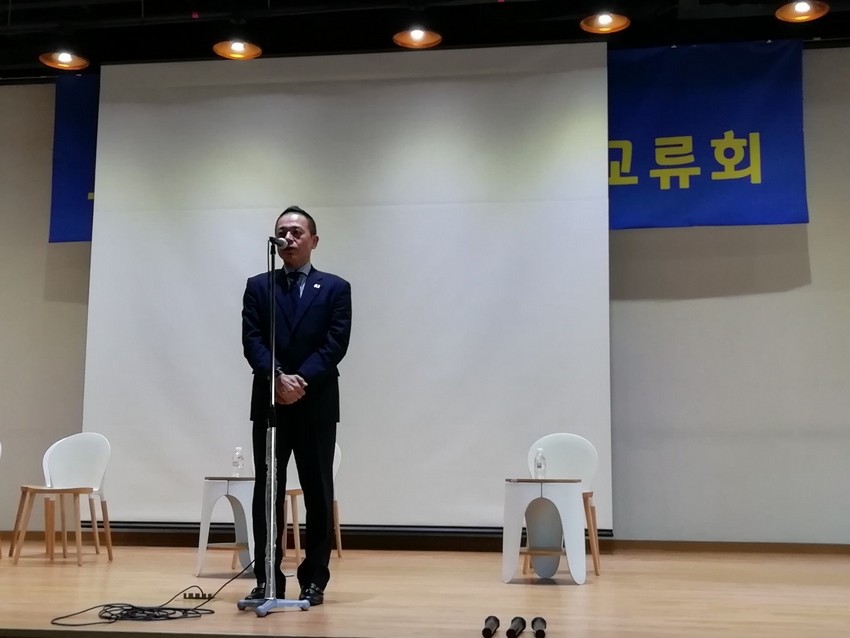 ▲ DSG YAMAMOTO gives congratulatory remarks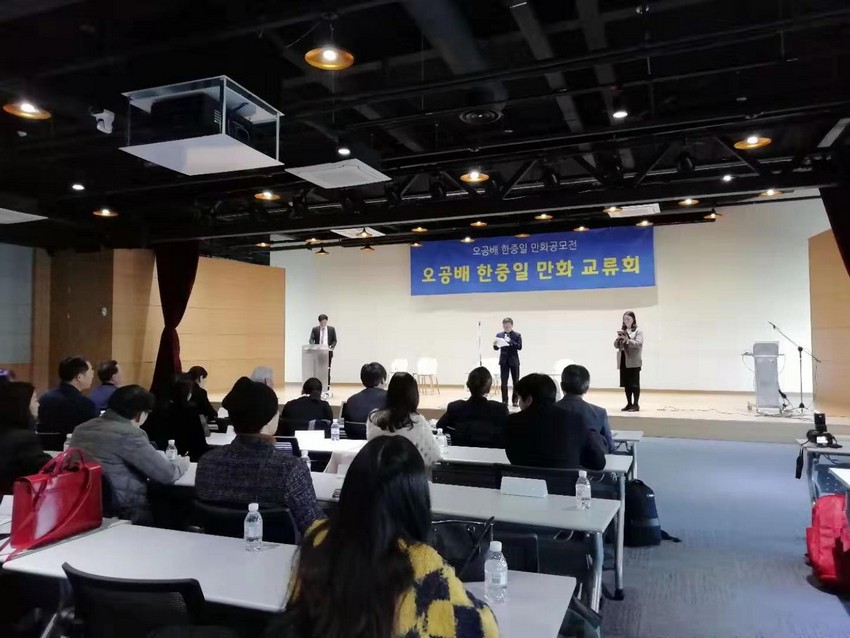 ▲ CJK Manga Award opening ceremony
​