Others
Confucius Institute of Incheon National University Visited TCS
2019.01.17
On Thursday, January 17, 2018, Deputy Secretary-General HAN Mei met with the delegation from Confucius Institute of Incheon National University, headed by the Dean Mr. LEE Sang-joon.
DSG HAN appreciated the contribution that the Confucius Institute had made to promote cultural and people-to-people exchange between China and ROK, and expressed the TCS' willingness to cooperate with the Institute in the future, especially in promoting exchanges and friendship among China, ROK and Japan. She also suggested the Institute to take the opportunity of the 10th anniversary of the founding of the Institute, Incheon being selected as one of the Cultural City of East Asia 2019, and the 11th Trilateral Cultural Ministers Meeting in Incheon this year to host more relevant events to further promote exchanges of China, Japan and ROK.
Mr. LEE Sang-joon appreciated DSG HAN's support and suggestions. He believed in the power of cultural and people-to-people exchanges. He looked forward to future cooperation with TCS.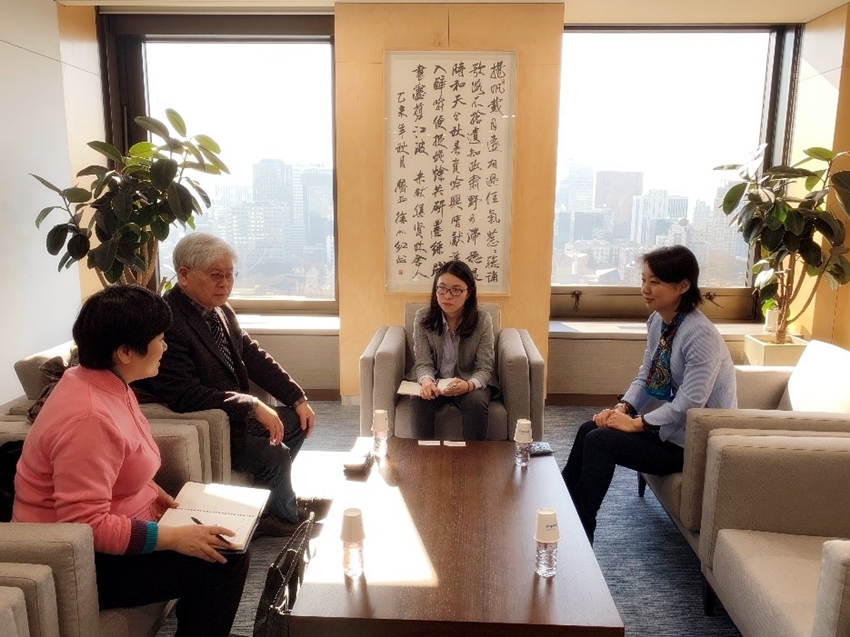 ▲DSG HAN Mei meet with Dean LEE Sang-joon