Others
TCS Secretary-General meets with New President of Korea Foundation
2022.11.25
On November 25, 2022, Trilateral Cooperation Secretariat (TCS) Secretary-General OU Boqian visited the Korea Foundation (KF) for a meeting with new President KIM Gheewhan. Director-General PARK Sang-bae from the Global Programs Bureau II and CHO Sue-min, Senior Program Officer, were also in attendance.
SG OU congratulated President KIM on his recent assumption of office as the president of the Korea Foundation. Hoping to deepen ties between the TCS and KF, SG OU briefed him on the TCS's high-level consultative initiative, which would serve as a platform to promote trilateral cooperation and eventually submit policy proposals to the governments of China, Japan, and Korea, and sought the KF's support.
President KIM thanked SG OU for the visit and accepted to take part in co-designing and developing this initiative further. He shared about the networks and resources available to the KF and hoped to produce a meaningful output together. The two sides agreed to establish a direct communication channel for frequent updates and correspondence.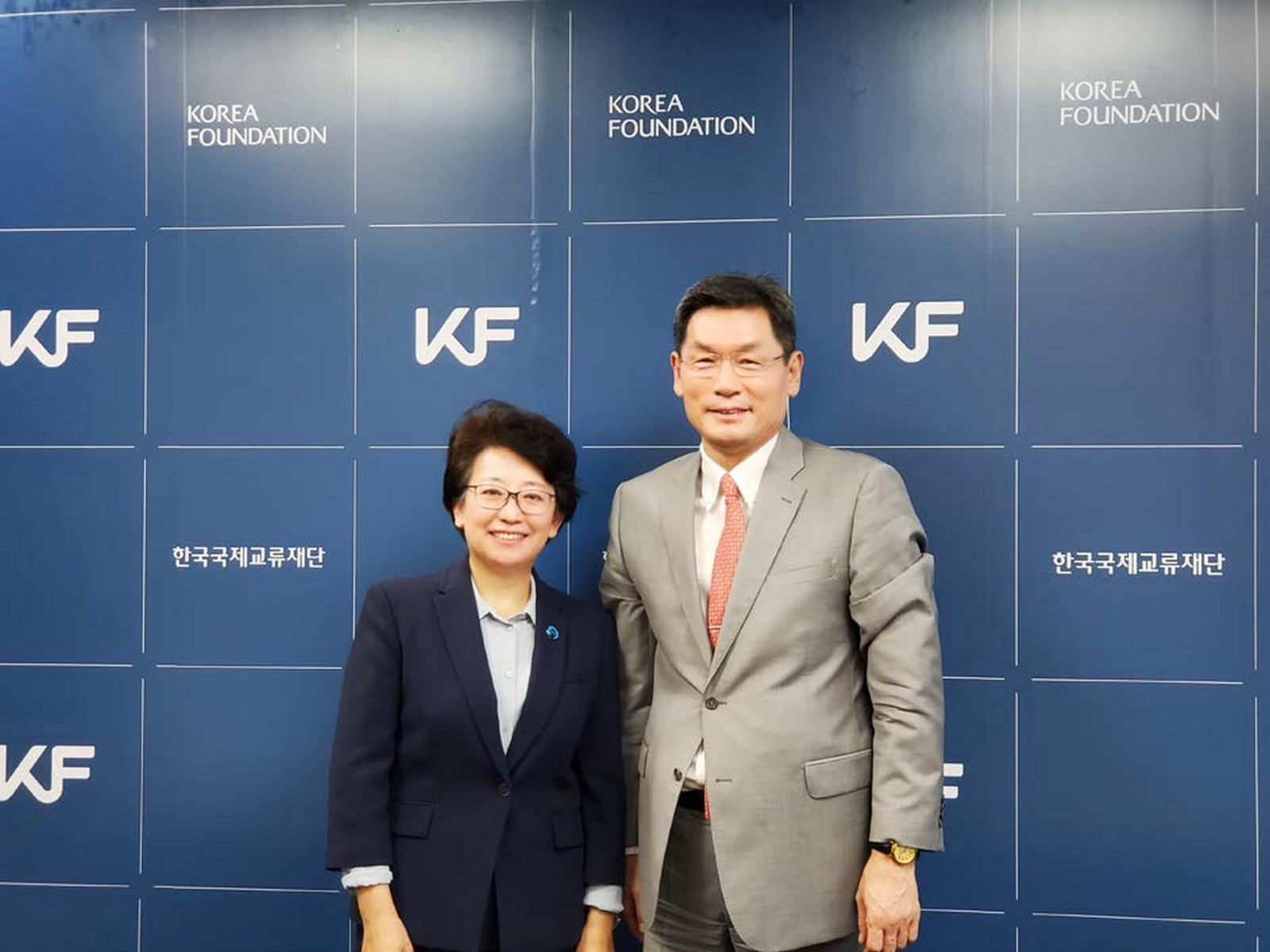 ▲ TCS SG OU Boqian and KF President KIM Gheewhan