Seminar & Forum
TCS Secretary-General Amb. OU Boqian Delivered Video Remarks to 2022 Trilateral Media Dialogue
2022.11.25
On November 25, TCS Secretary-General OU Boqian delivered video remarks to the 2022 Trilateral Media Dialogue, which was hosted by People's Daily under the theme of "Exchanges to Reinforce People-to-People Bond, Forge Ahead to Promote Cultural Similarity." About 60 representatives from 27 government agencies, international organizations, and media, from the three countries, attended the meeting.
In her remarks, SG OU pointed out that the negative emotions online are increasingly affecting people's way of thinking, expression, and even behavior in the real world, leading to a decline in the mutual perception of people from the three countries. In this era of "parallel worlds", she hopes the mainstream media can take their social responsibility and strive to reduce misunderstanding and prejudice. She further introduced TCS' efforts to promote mutual perception and understanding among the public, as well as TCS' projects in the field of media cooperation such as the Trilateral Journalist Exchange Program and the upcoming Culture City of East Asia Media & Internet Celebrities Tour.
The Trilateral Media Dialogue was initiated and hosted by the People's Daily. Since 2011, it has been held four times.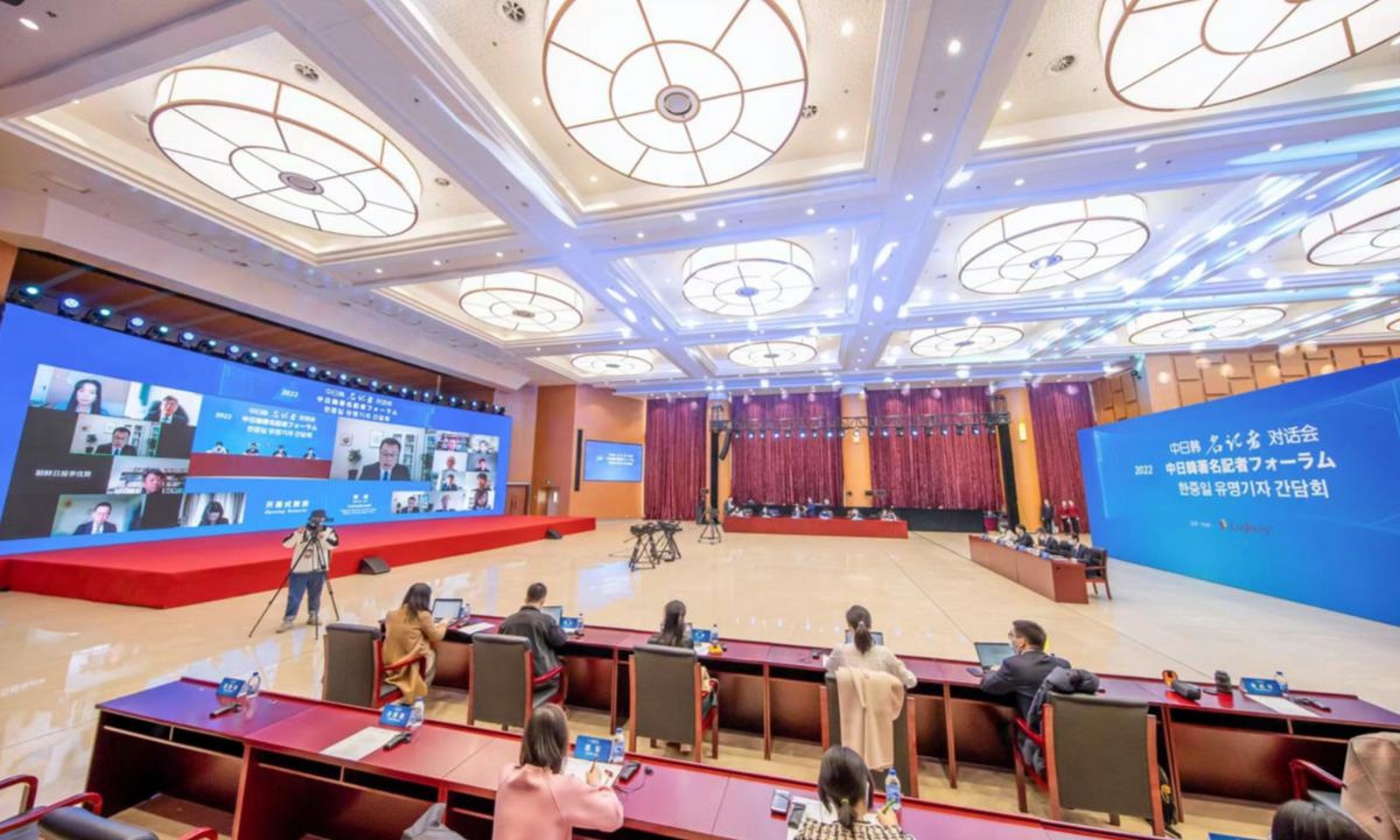 ▲ the 2022 Trilateral Media Dialogue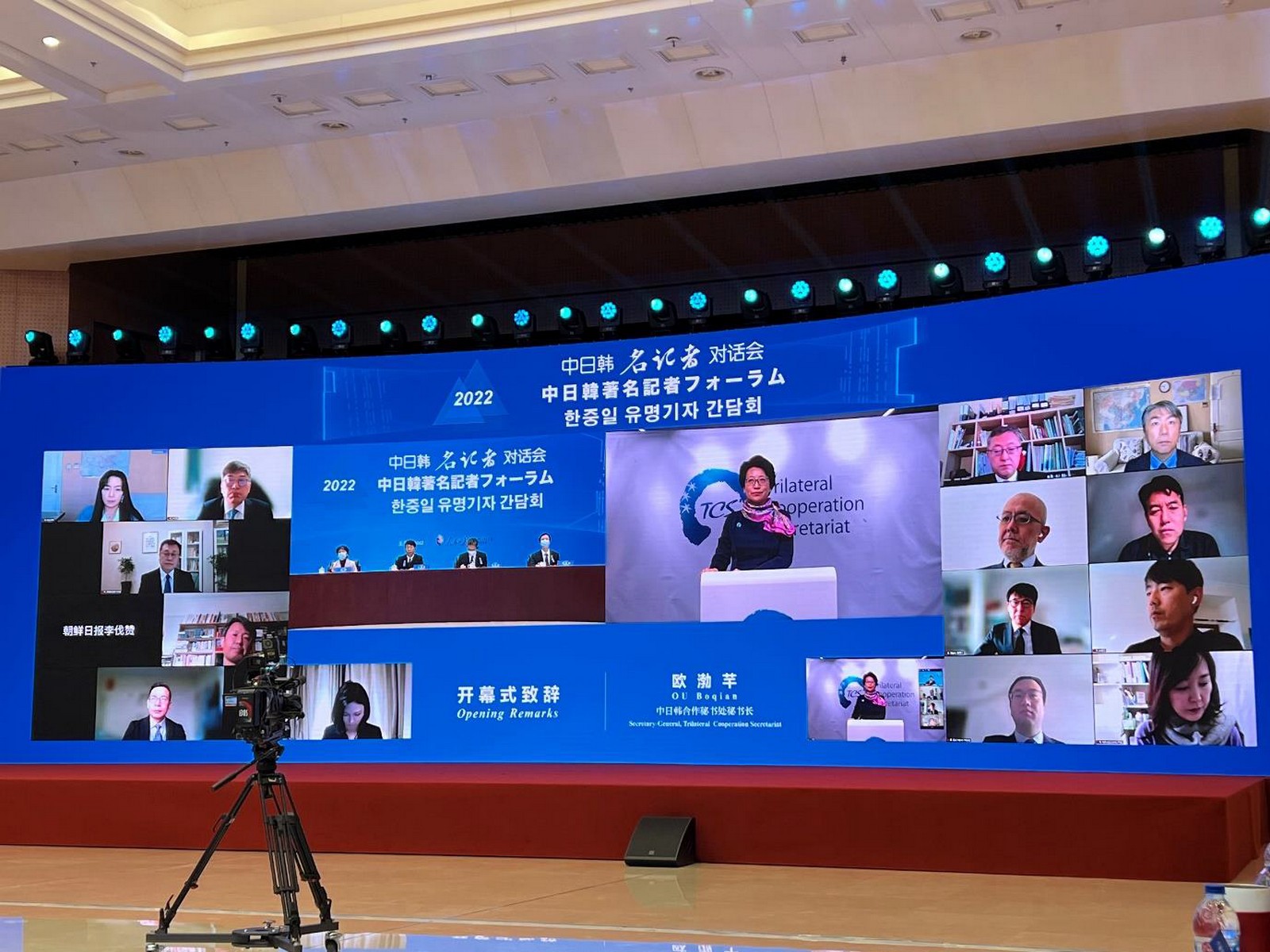 ▲ TCS Secretary-General OU Boqian delivers video remarks