Seminar & Forum
Secretary-General Amb. OU Boqian Delivered Video Remarks to China-ASEAN Business Leaders Forum & Special Dialogue on RCEP Business Cooperation
2022.09.17
On September 17, 2022, TCS Secretary-General Amb. Ou Boqian delivered congratulatory remarks at the China-ASEAN Business Leaders Forum & Special Dialogue on RCEP Business Cooperation hosted by China Council for the Promotion of International Trade, Guangxi Government and ASEAN Chamber, held at Nanning, China. As one of the high-level forums of the 19th China-ASEAN Expo, the forum theme was "Deepening RCEP Economic and Trade Cooperation, Building the Version 3.0 China-ASEAN FTA".
In her remarks, SG OU indicated that as the world largest trade bloc, RCEP plays an important role in building the region's resilience and enhances East Asia's regional economic integration. It became the first free trade agreement (FTA) that fully includes China, Japan and Republic of Korea, which is significant for regional economic cooperation and integration of East Asia, also providing a framework for further regional cooperation.
She asserted that TCS would work together with all the stakeholders to facilitate the expansion of regional trade and investment, and contribute to regional economic growth and development.
The 19th China-ASEAN Expo and China-ASEAN Business and Investment Summit, which opened in Nanning of Guangxi on the same day with the theme " Sharing RCEP New Opportunities, Building A Version 3.0 China-ASEAN FTA", was co-organized by the Ministry of Commerce of China, economic and trade authorities of ten ASEAN countries, as well as the ASEAN Secretariat.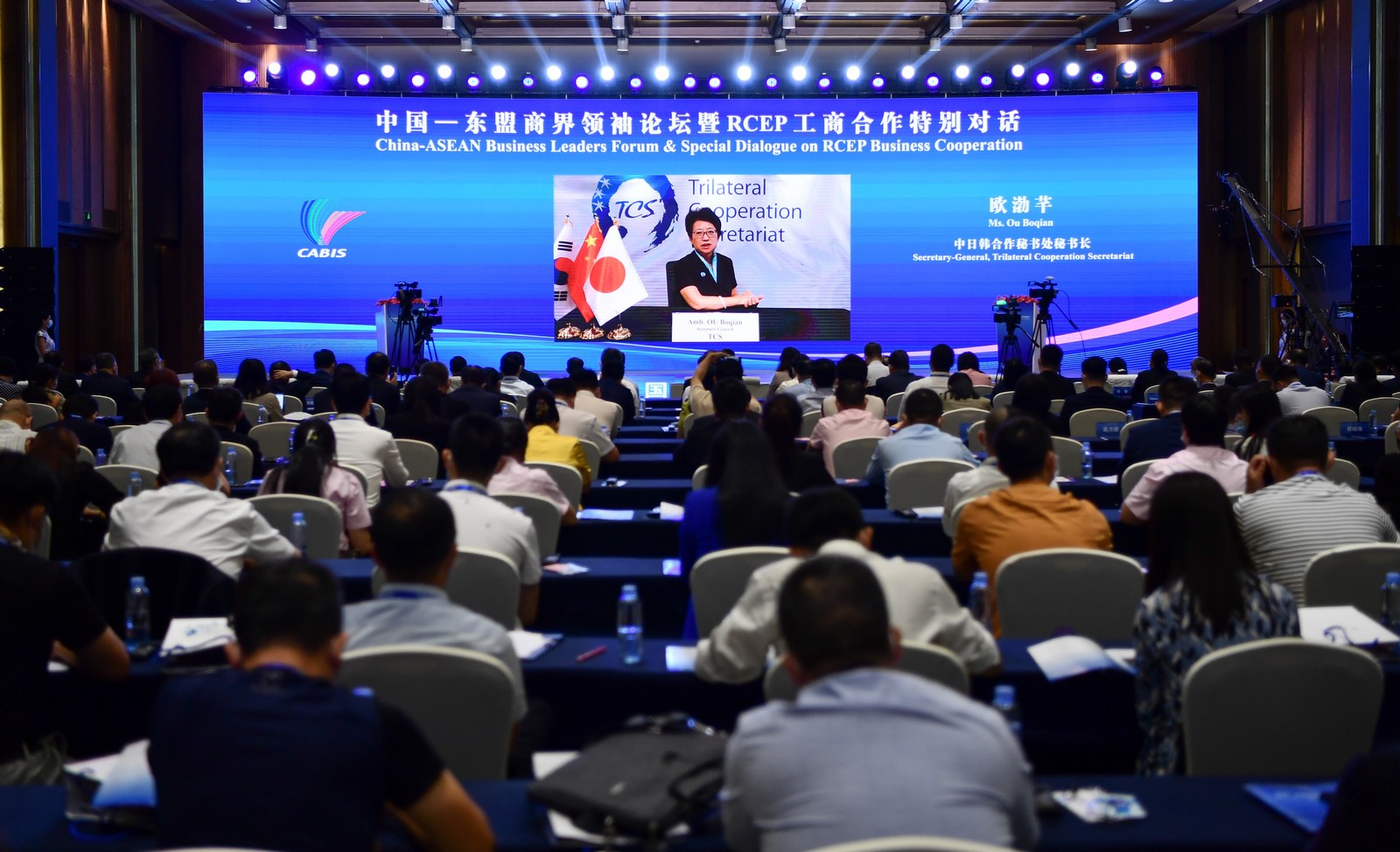 ▲Secretary-General Amb. OU Boqian deliveres video remarks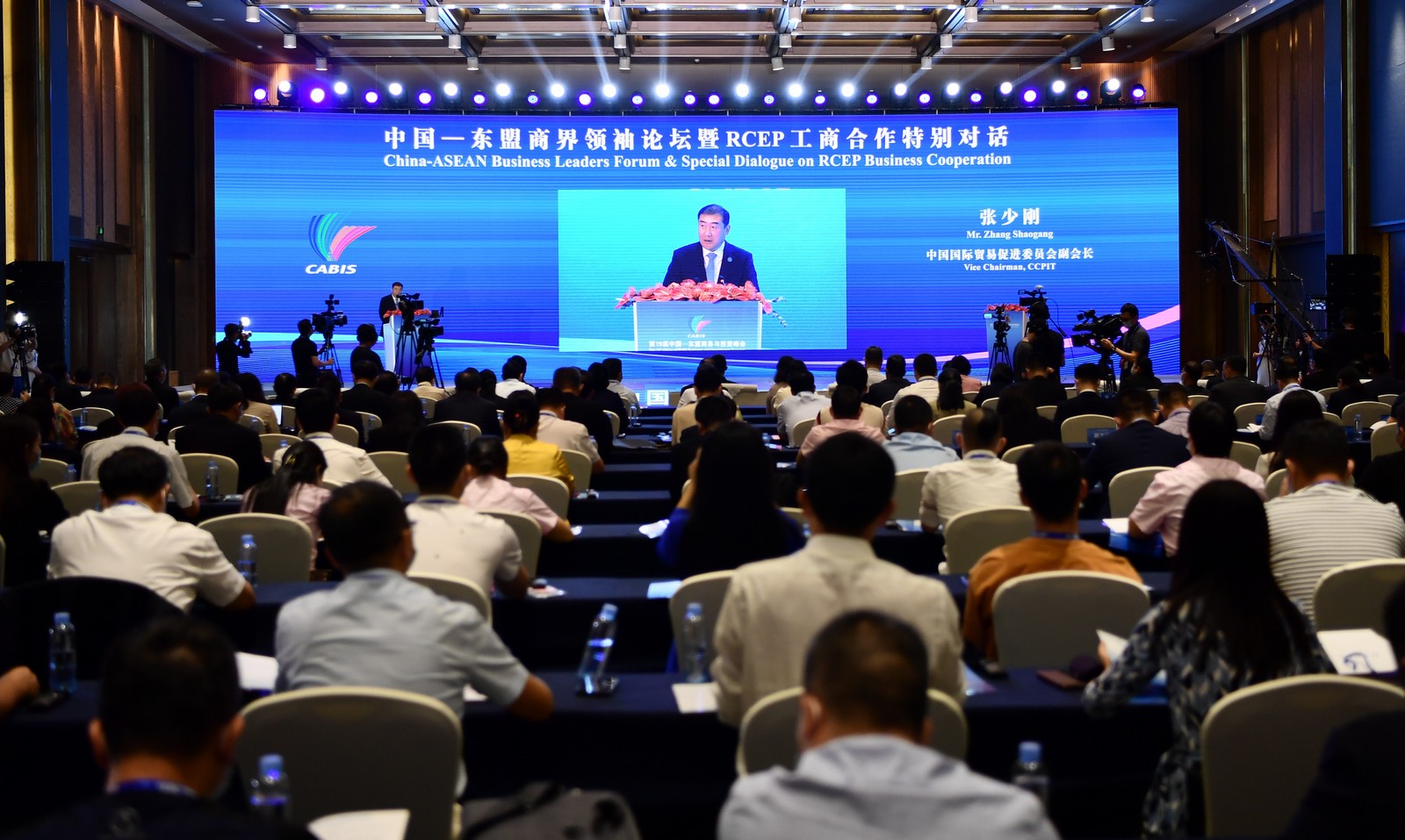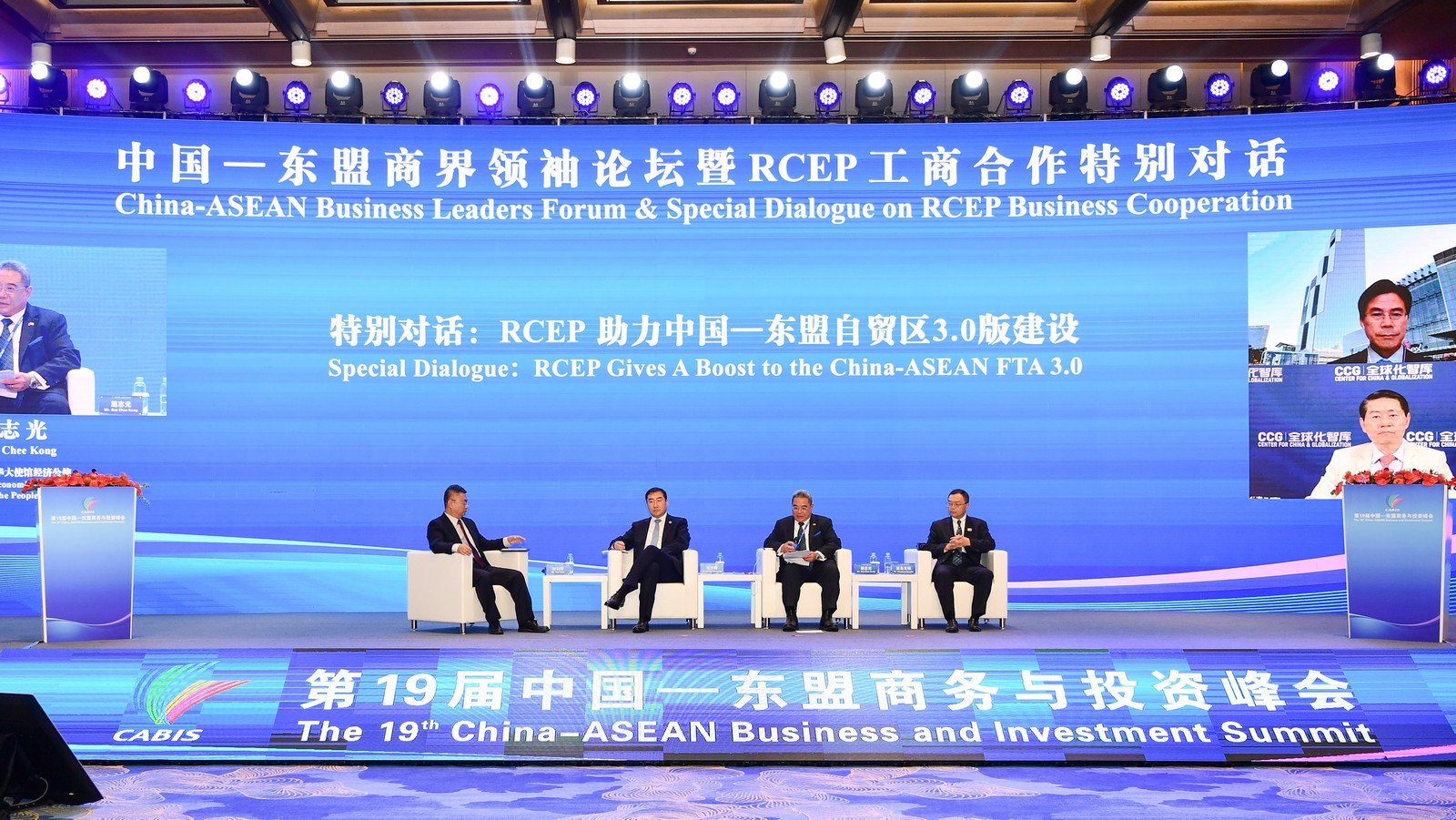 ▲China-ASEAN Business Leaders Forum & Special Dialogue on RCEP Business Cooperation