Seminar & Forum
Deputy Secretary-General SAKATA Natsuko Delivered Remarks to China-Japan-ROK-ASEAN Investment Cooperation Business Conference
2022.09.17
On September 17th, 2022, Trilateral Cooperation Secretariat (TCS) Deputy Secretary-General SAKATA Natsuko delivered online remarks to the China-Japan-ROK-ASEAN Investment Cooperation Business Conference, held in Nanning, China. The Conference was hosted by the National Development and Reform Commission of China and Nanning Municipal People's Government.
In her r
emarks, DSG Sakata illustrated the impact of the Regional Comprehensive Economic Partnership (RCEP) since it came into effect in January 2022. She explained that not only is RCEP the largest trade bloc in the world, but it also promotes inclusive growth by supporting smaller businesses, which comprise a large portion of CJK and ASEAN's economy. Furthermore, she emphasized that RCEP will foster regional integrity in other areas as well. DSG Sakata mentioned that the agreement will also increase people-to-people exchanges, which is the foundation for inclusive and mutual development.
Additionally, she introduced how TCS is contributing to the mutual growth of the region through our projects. Such examples include supporting ministerial meetings, Trilateral Entrepreneurs Forum, and the Trilateral Economic Report.
The Conference was held in a hybrid format with the theme of "Building consensus on RCEP and strengthening China-Japan-ROK-ASEAN business investment cooperation". The Conference attracted a total of 150 participants both online and offline.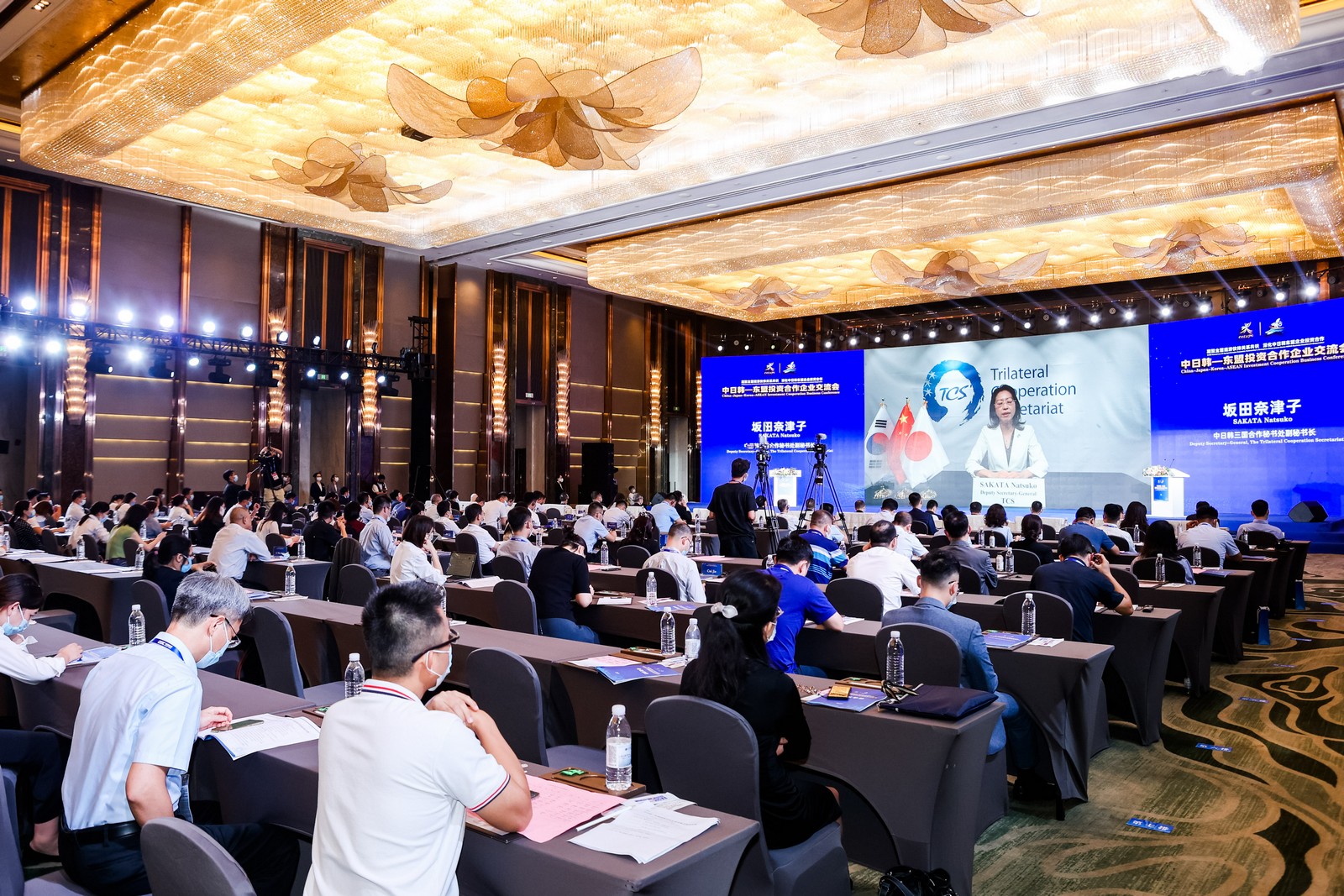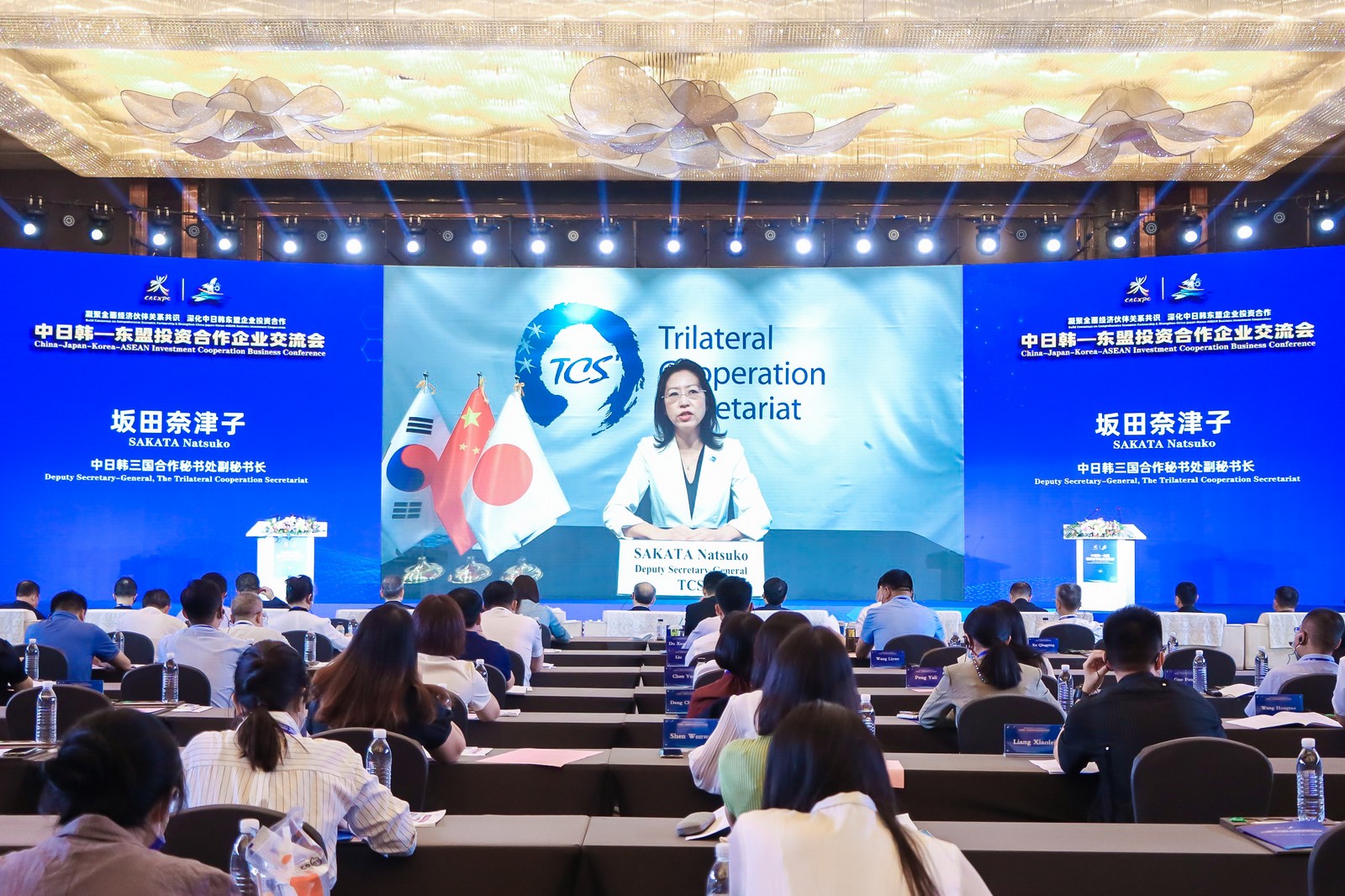 ▲ DSG SAKATA's virtual remarks being delivered at the Conference