Seminar & Forum
TCS Held Youth Session at 2022 Jeju Forum
2022.09.14
On September 14, 2022, the Trilateral Cooperation Secretariat (TCS) hosted the Youth Session titled "Youth for Future: Embracing Shared Culture in CJK for a Peaceful and Cooperative Northeast Asia"at the 2022 Jeju Forum for Peace and Prosperity in Jeju Island, Republic of Korea (ROK). TCS Secretary-General OU Boqian, Deputy Secretary-General BEK Bum-hyum, young leaders and professionals from China, Japan and ROK joined the session onsite for a timely and apposite discussion about the future society of Northeast Asia.
In the opening remarks, TCS Secretary-General Amb. OU Boqian introduced the significance and developments of trilateral cooperation and the efforts made by TCS in the area of youth exchange during the past 11 years. Amb. OU emphasized the importance of CJK youth exchanges in promoting positive mutual understanding and perception towards each other. She called for the CJK youths to be more sensible when receiving information to establish an unbiased and accurate perspective on their neighboring countries. She highlighted that "We cannot change our history, but we can shape our future" to encourage the CJK youths' active and continuous contributions to the lasting peace, common prosperity and shared culture of the region. She said, the children of the three countries who embedded their dreams and expectations on the promising future of Trilateral Cooperation in a time capsule buried during the 3rd Trilateral Summit in 2010 have grown up, and their dreams and expectations have come into reality abundantly. Likewise, we could build our future that we all desire with concerted and relentless efforts of this generation, by when we could let our next generation know proudly.
The session invited young leaders from the three countries--Mr.LU Rui, currently acting chief correspondent of Xinhua News Agency Seoul Bureau, Ms. KASUGAI Moe, CEO of two companies for Japanese-Korean students exchanges, and Mr.YOO Wonsun, "CAMPUS Asia" Program graduate-- to share their thoughts and voices on ways to objectively view and embrace the cultural similarities and differences among the three countries. The speakers shared their perspectives on CJK youth exchanges based on their educational and professional experiences. Mr. LU Rui noted that the media of the three countries should take more responsibilities and play a bigger role in establishing more bridges rather than building walls among the three countries. Ms. KASUGAI suggested that there should be more mid-to-long term youth exchanges among the three countries to actively enlarge the circles of people who have experience and knowledge of the three countries. Mr. YOO shared his personal study experiences of CAMPUS Asia program and encouraged CJK youths to make full preparations for future in advance and learn to appreciate the similarities and differences among the three countries by experiencing them personally.
In addition, the session served as an opportunity to showcase the Trilateral Youth Exchange Network (TYEN), TCS's ongoing efforts in building a new platform for long-term engagement among CJK youths.
In the closing remarks, TCS Deputy Secretary-General BEK Bum-hym underlined the necessity of coping with the rising nationalism in the region and called for more opportunities to be provided to the young generations by the three countries to pave the way for their future success. He reiterated that TCS will continue its efforts to work together with CJK youths for better understanding, shared culture and success.
The Jeju Forum for Peace and Prosperity is a regional dialogue platform for discussing and sharing future visions on sustainable peace and prosperity in Asia. TCS has been a partner of the Forum since 2014.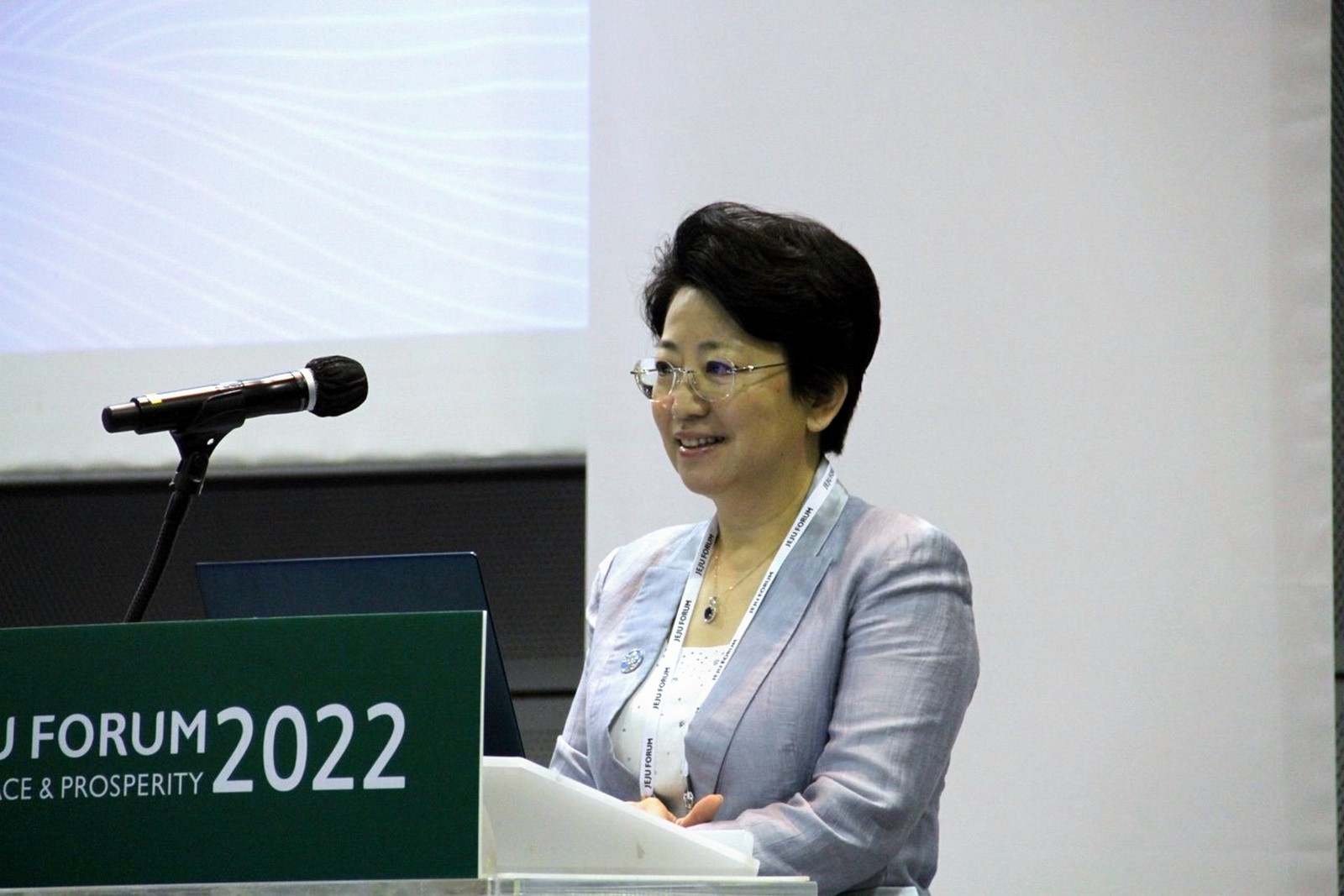 ▲TCS Secretary-General Amb. Ou Boqian delivering remarks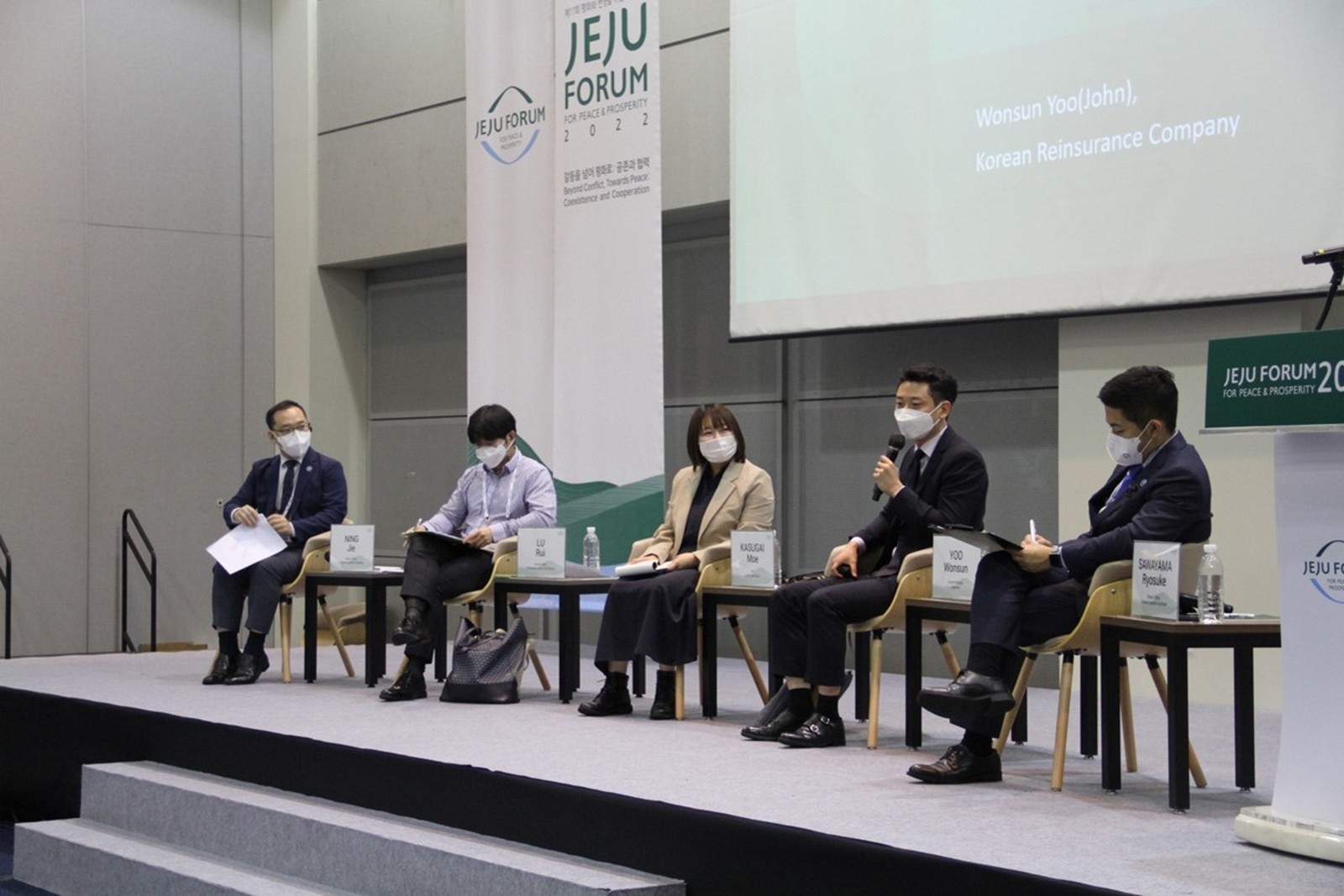 ▲
TCS Youth Session at 2022 Jeju Forum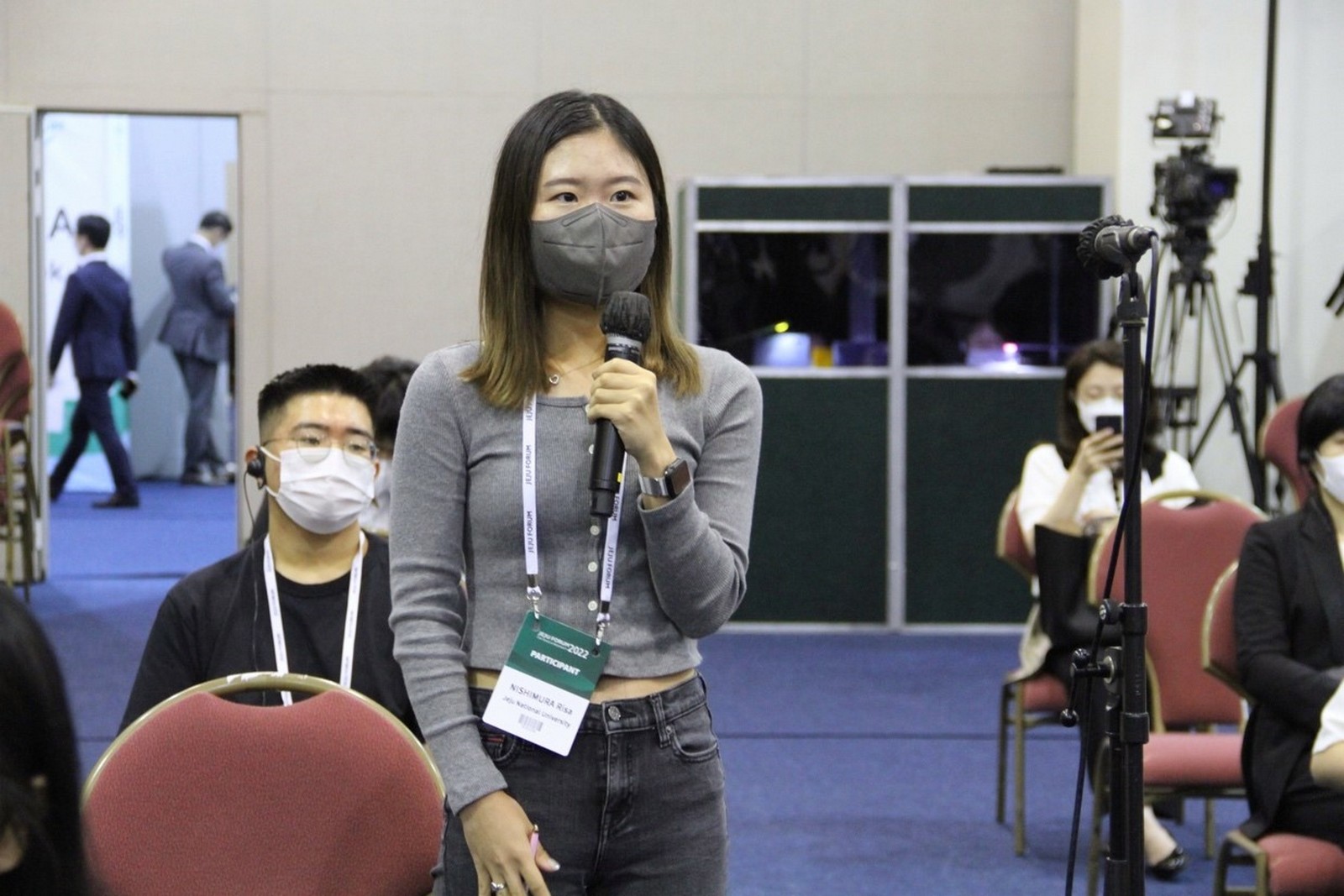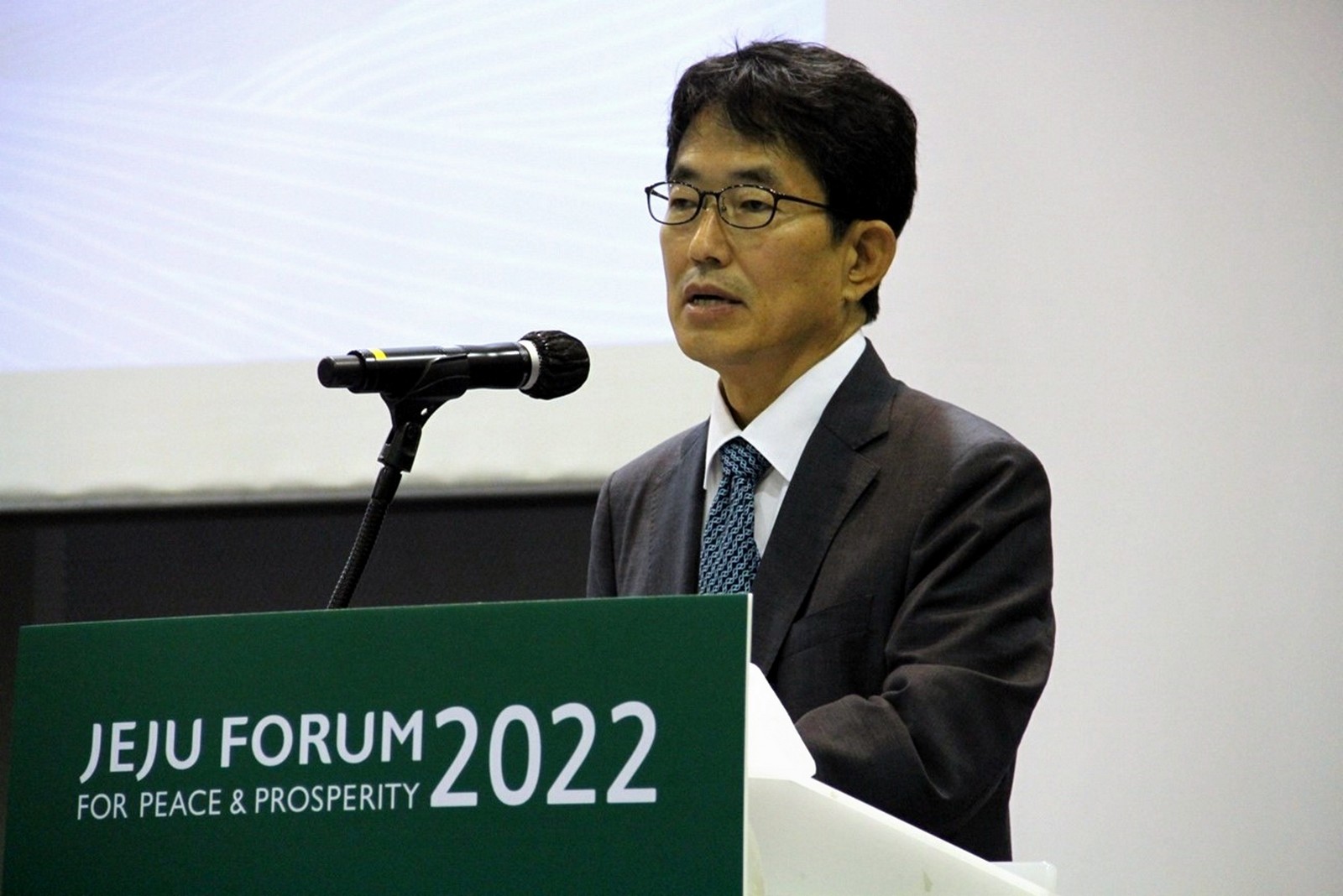 ▲
TCS Deputy Secretary-General Bek Bum-hyum delivering closing remarks