Seminar & Forum
TCS hosted Trilateral Entrepreneurs Forum (TEF) 2022
2022.08.30
Trilateral Cooperation Secretariat (TCS) hosted the Trilateral Entrepreneurs Forum (TEF) 2022 in a virtual format on 30 August 2022 under the theme of "Co-creating the Future: Women's Economic Empowerment for Inclusive and Sustainable Growth". The Forum was supported by the China Chamber of International Commerce, Keidanren of Japan, the Federation of Korean Industries, All-China Women's Federation, Gender Equality Bureau Cabinet Office of Government of Japan, and the Ministry of Gender Equality and Family of the ROK.
Secretary-General OU Boqian, in her opening remarks, highly spoke of the essential roles of women in participating in economic activities which has a positive impact on addressing labor force shortage and achieving inclusive and sustainable growth in China, Japan and the ROK. Noting that women in the three countries still face more obstacles than men in terms of employment opportunities, leadership roles, salary and entrepreneurship, SG OU called for strengthening women's economic empowerment and scaling up trilateral cooperation on supporting women in business leadership.
At the plenary session, panelists shared the status of women's economic participation and opportunity in the three countries, indicating the challenges faced by the female workers such as employment opportunity, career gap and balance between work and childcare. Suggestions for promoting trilateral cooperation on women's empowerment were also put forward, such as including the agenda of women's exchange and cooperation into the trilateral cooperation mechanism. In addition, the expert from the ASEAN shared institutional cooperation practices in supporting women under the ASEAN framework. Female entrepreneurs at session 1, themed with "SHE LEADS: Empowering Female Entrepreneurship and Leadership", shared experiences and insights on starting up their own businesses and accessing leadership positions at all levels of decision-making in the corporates. Panelists, at Session 2 under the theme of "SHE INNOVATES: Unlocking Potential of Women in the Digital Era", had a vivid discussion on how to increase gender diversity in STEM (Science, Technology, Engineering, Mathematics) fields and take advantage of acceleration of scientific and technological progress amid the pandemic.
Trilateral Entrepreneurs Forum (TEF) is TCS's annual event that provides a platform to connect, communicate and share innovative ideas in business sectors, as well as to promote cross-border business cooperation among the three countries. As the first-ever TCS event addressing women empowerment, the Forum attracted more than 300 general public from governmental agencies, business sectors, media and academia from the three countries and beyond.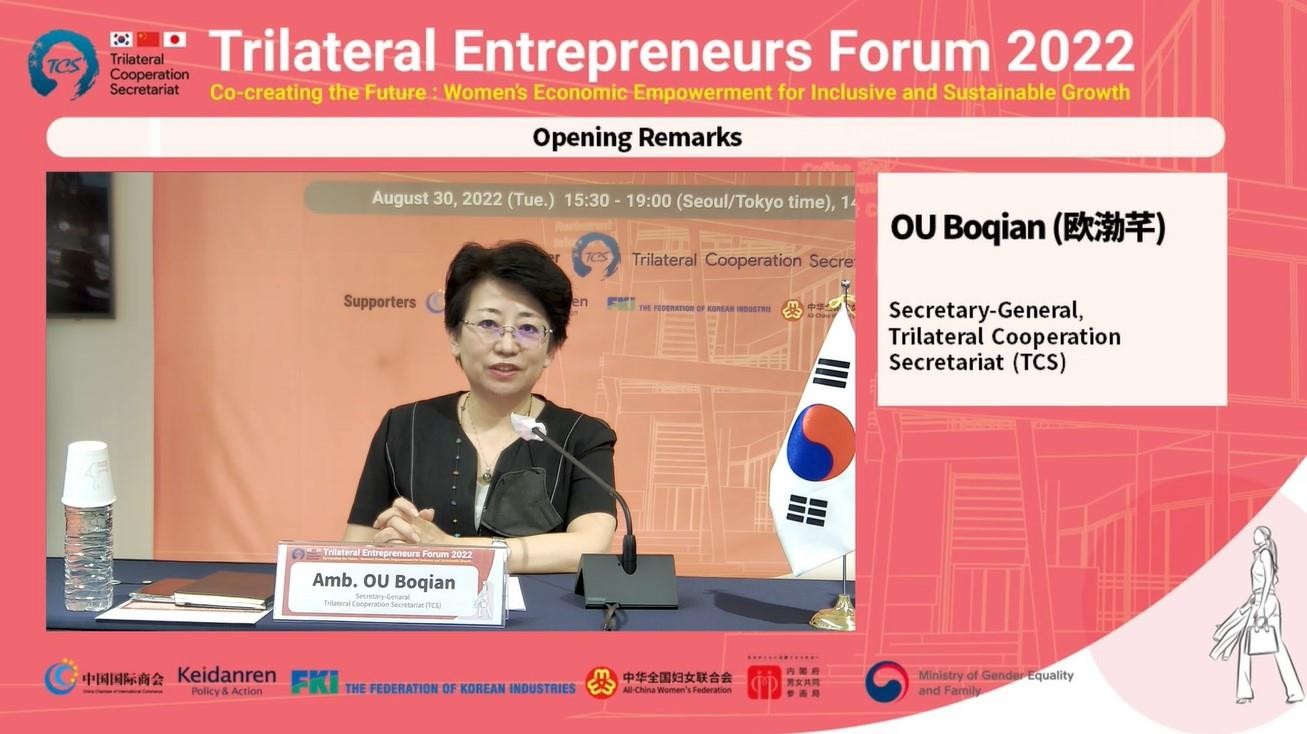 ▲SG OU Boqian Delivering Opening Remarks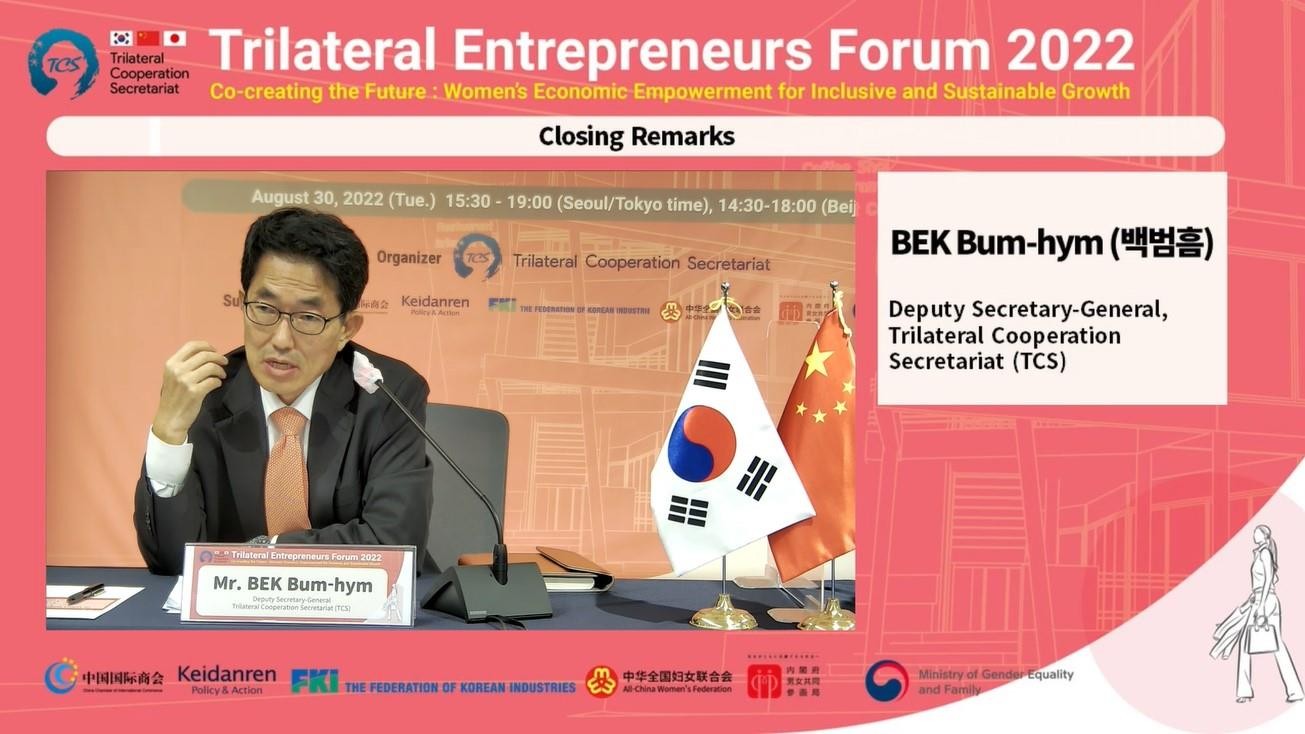 ▲
DSG BEK Bum-hym Delivering Closing Remarks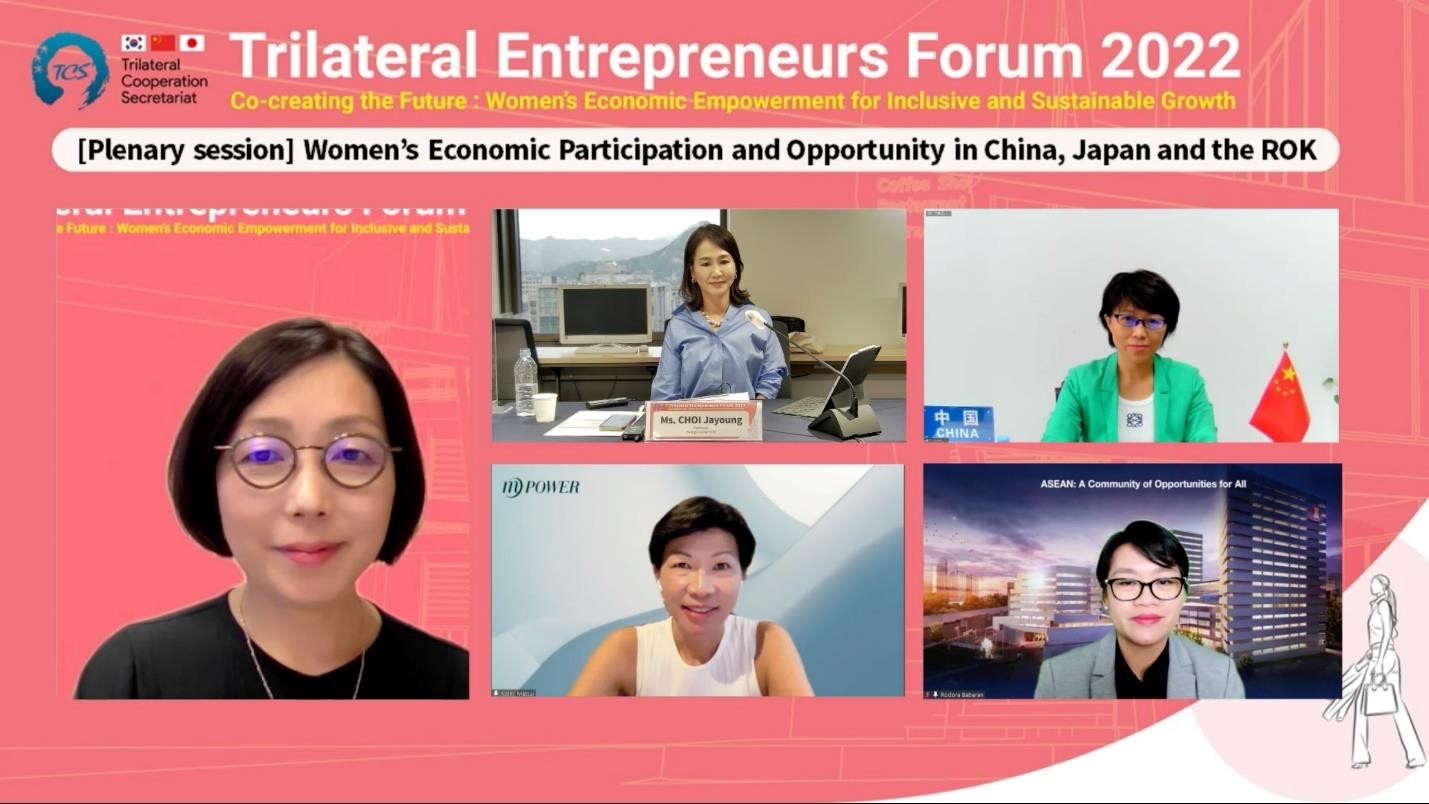 ▲
Group Photo of Panelists at Plenary Session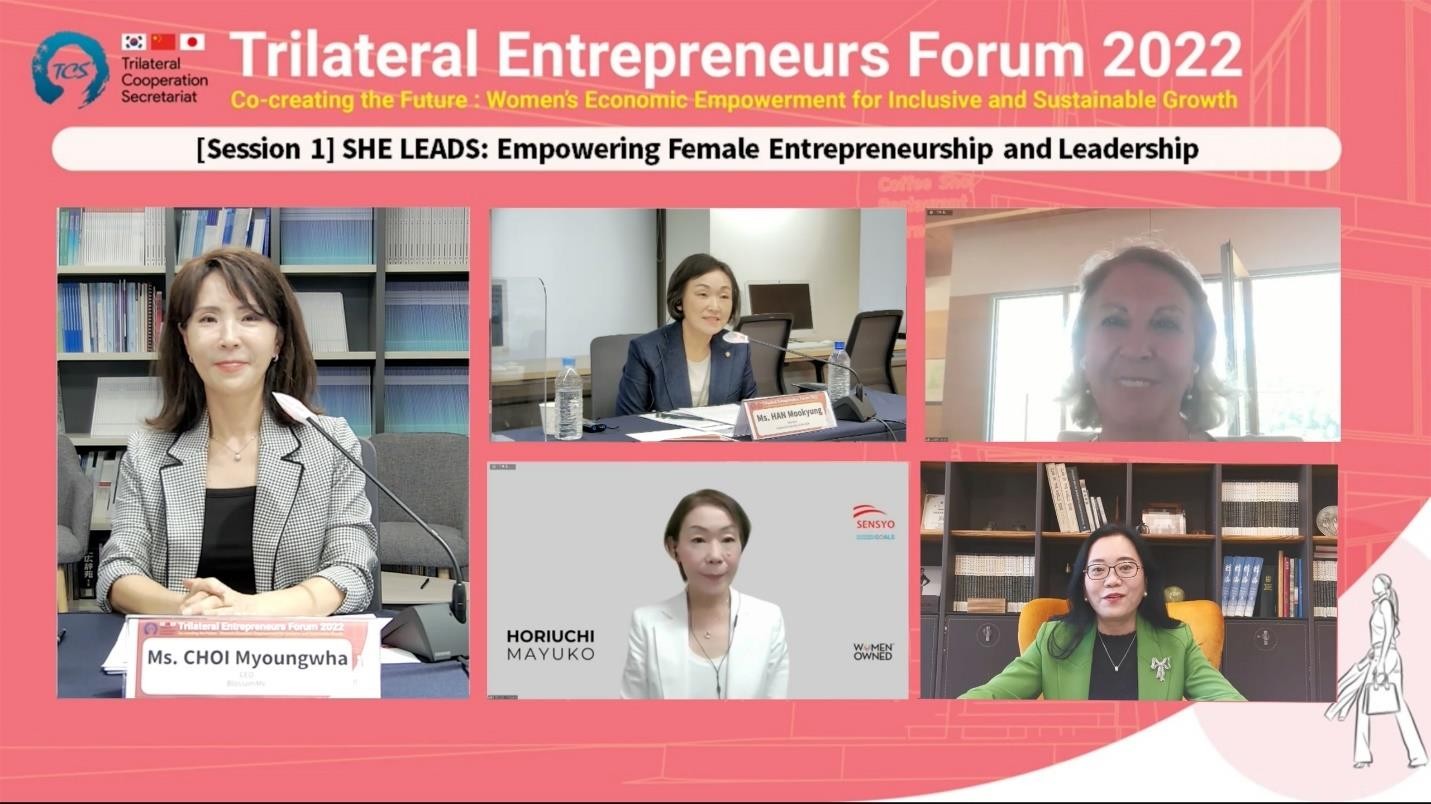 ▲
Group Photo of Panelists at Session 1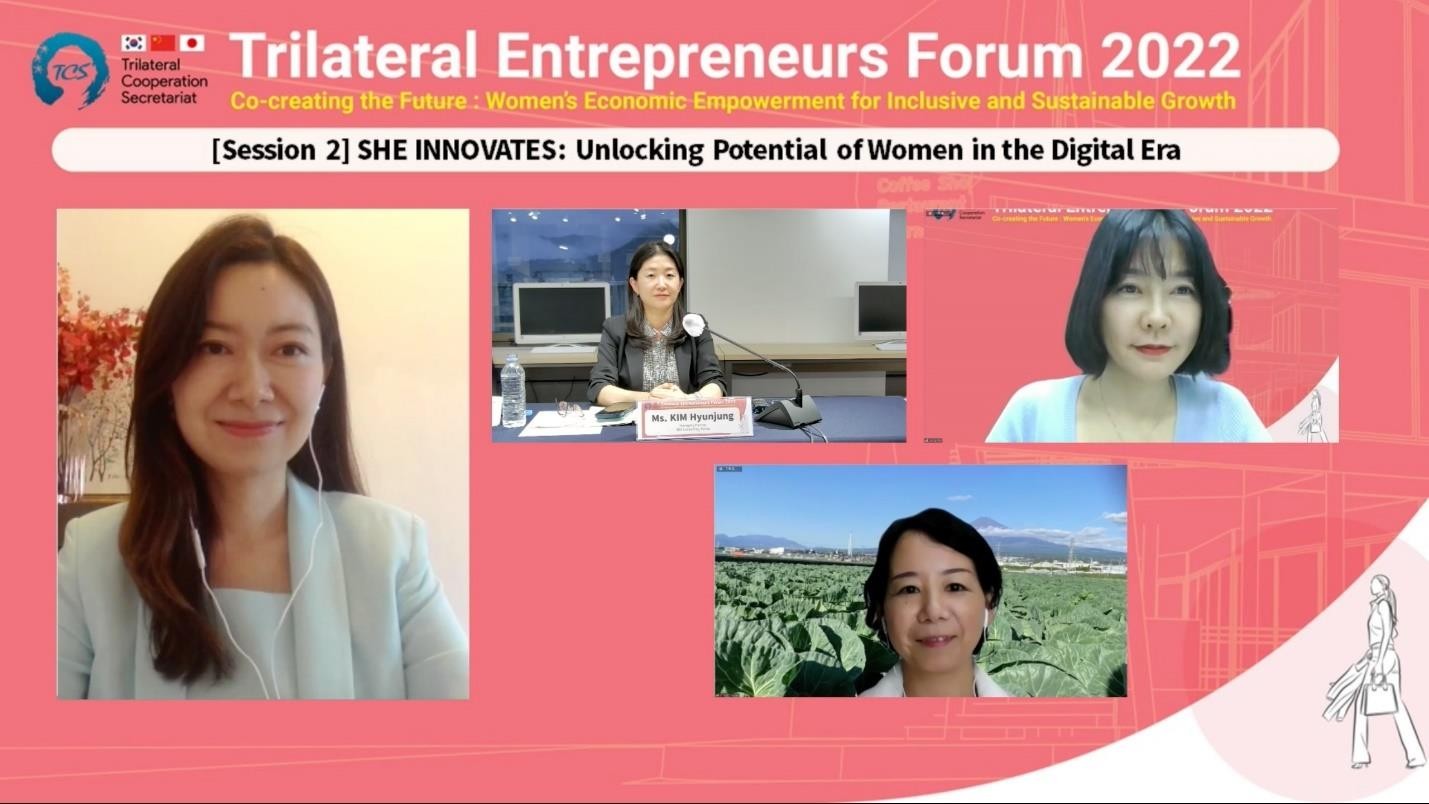 ▲
Group Photo of Panelists at Session 2