Seminar & Forum
Secretary-General Amb. OU Boqian Delivered Video Remarks to 2022 Belt and Road Media Forum
2022.08.09
On August 9, TCS Secretary-General OU Boqian delivered a pre-recorded video congratulatory remarks to the opening ceremony of the 2022 Belt and Road media forum at the invitation.
SG OU said in her remarks that at a time when the world is more interdependent but increasingly beset by changes, the only way out is to advance cooperation by upholding solidarity, openness and multilateralism. She talked about the direction of Trilateral Cooperation for a post-pandemic world and emphasized the importance of Trilateral Cooperation from a country level, regional level and international level. She reaffirmed the TCS' commitment to promote Lasting Peace, Common Prosperity and Shared Culture.
The forum was hosted by The People's Daily, the Shaanxi provincial Party committee and the Shaanxi provincial government. Under the theme of "Embrace Global Development Initiative and Deeper Connectivity", the forum had two sub-forums: Belt and Road Regional Cooperation, and Media Dialogue on Global Development Initiative. More than 120 Chinese and foreign media representatives from more than 40 countries and organizations participated in the forum live, on video and through written speeches.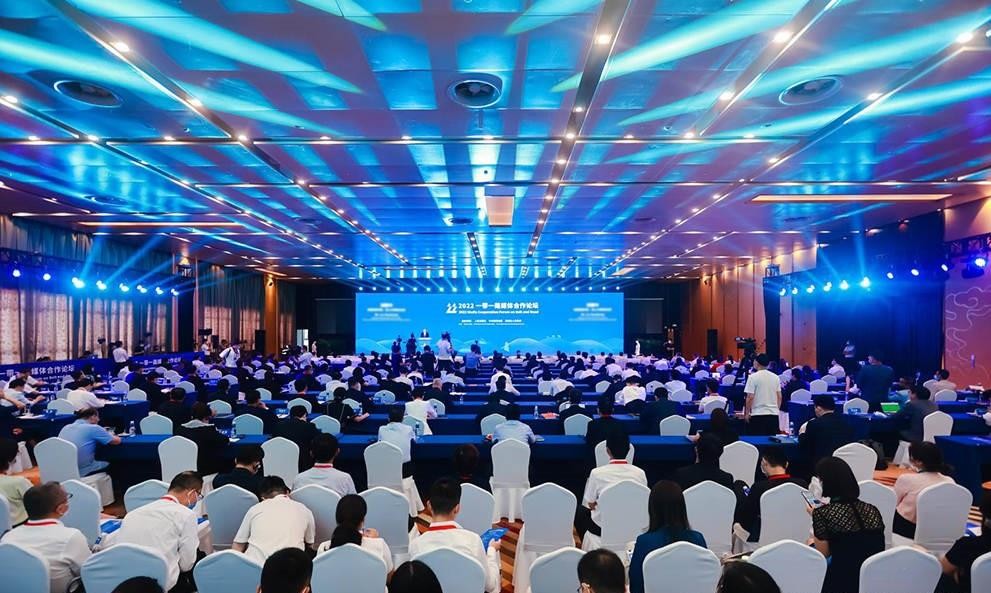 ▲2022 Belt and Road media forum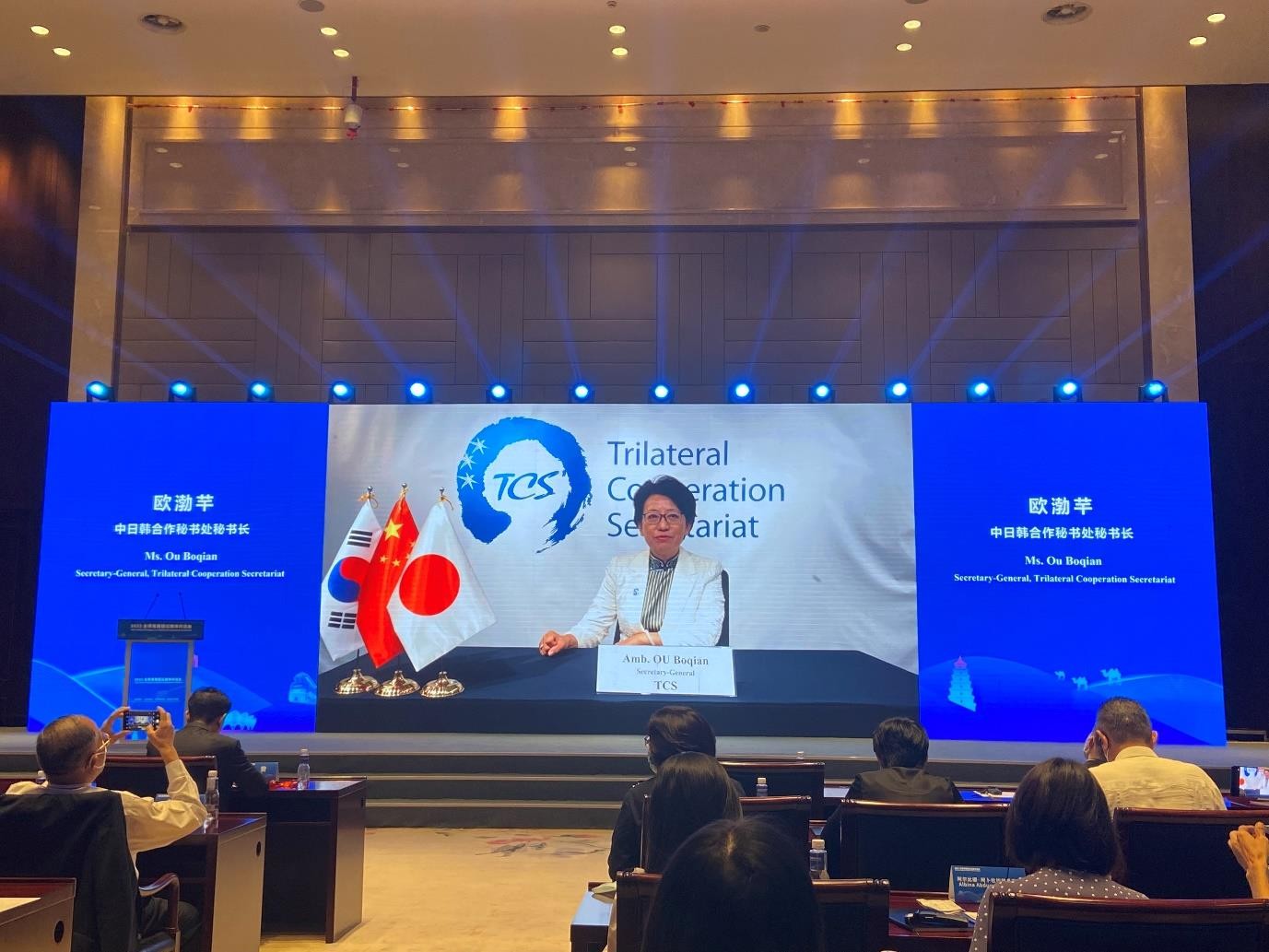 ▲Secretary-General Amb. OU Boqian deliveres video remarks