TC Activities
Secretary-General OU Boqian Paid a Visit to Incheon National University
2022.07.22
On July 22, 2022, TCS Secretary-General Amb. OU Boqian met with Mr. PARK Jong-tae, President of the Incheon National University (INU), at the latter's office. Vice President of External Affairs LEE Hochul, Director of International Office CHOI Juneyoung, Director of Chinese Studies Academy AHN Chiyoung, Dean of Japanese Language and Literature Department NAM Sangwook, and Associate Professor of Northeast Asian Studies School KIM Jiyoung of the University attended the meeting as well.
SG OU gave an introduction to the INU delegation about the Trilateral Cooperation and TCS. Underscoring the far-reaching importance of trilateral youth exchanges to the future-oriented relations among the three neighboring countries, she elaborated the youth projects under TCS' new initiative 'Trilateral Youth Exchange Network,' as well as TCS' efforts to facilitate CJK students exchanges under 'CAMPUS Asia'. She expected to cooperate with the Incheon National University in various areas regarding youth.
President PARK extended a warm welcome to SG OU and the TCS delegation. Appreciating TCS' role to promote pragmatic Trilateral Cooperation and carry out various youth exchange programs, INU echoed TCS' view for the necessity of a strengthened trilateral youth cooperation. They proposed cooperation with TCS in specific areas such as symposiums and student internship opportunities.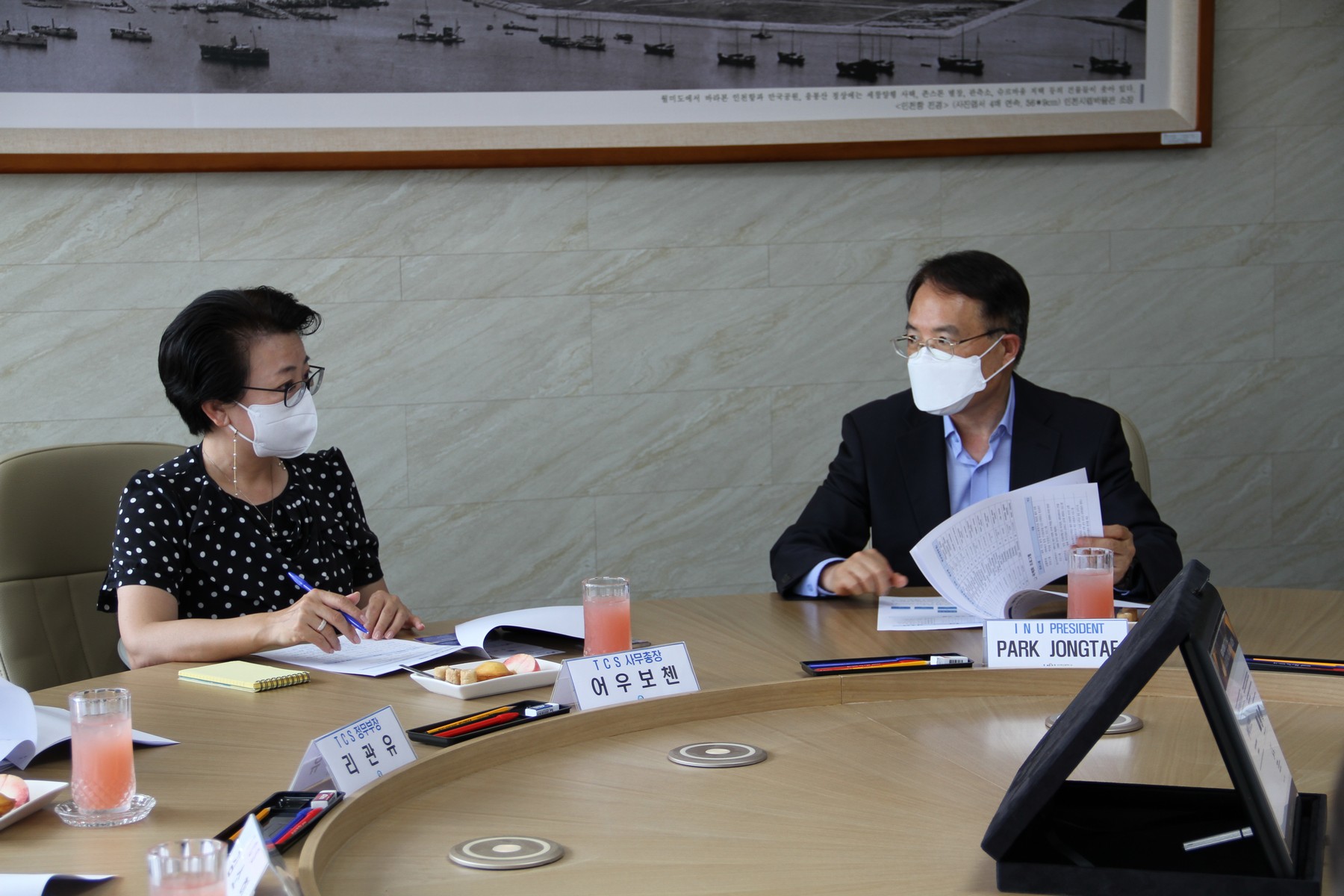 ▲TCS Secretary-General Amb. OU Boqian with Incheon National University President PARK Jongtae