Others
Secretary-General OU Boqian Met with Amb. JANG Jehak of Incheon for International Relations
2022.07.21
On July 21, 2022, TCS Secretary-General Amb. OU Boqian met with H.E. JANG Jehak, Ambassador for International Relations of the Incheon Metropolitan City. They exchanged views on the value of honing an international outlook and discussed future cooperation opportunities. Mr. MYOUNG Chang-joon, Head of Asia Team in Incheon's International Cooperation Division, and Third Secretaries LEE Da-hye and CHOO Seo-yeon were also present at the meeting.
SG OU expressed her sincere appreciation for Incheon's rapid socioeconomic achievements. Mentioning Incheon's high reputation in China and Japan for its level of internationalization and openness, she explained that the city had much to gain from the Trilateral Cooperation. SG OU then briefed Amb. JANG on some of TCS initiatives such as the Trilateral Youth Exchange Network (TYEN), Local City Exchange and other projects that are being co-organized between TCS and other Incheon-based international organizations, like UNESCAP and UNDRR-ONEA & GETI.
Welcoming SG OU to Incheon, and especially to Songdo, Amb. JANG appreciated SG OU's acknowledgement of the progress and growth Incheon has shown over the past two decades. Amb. JANG also spoke highly of TCS' development and successes. He suggested that the future lay in staying connected and building networks and hoped that TCS would be part of Incheon's continued journey towards development at a global scale. As one such international initiative coming up this September, Amb. JANG mentioned the In-China Forum, co-organized by Incheon and the Chinese Embassy in Korea. He extended an invitation to SG OU and TCS, for which SG OU conveyed her appreciation. Both sides concurred that Incheon and TCS should map out more plans for cooperation to deepen and strengthen their tie.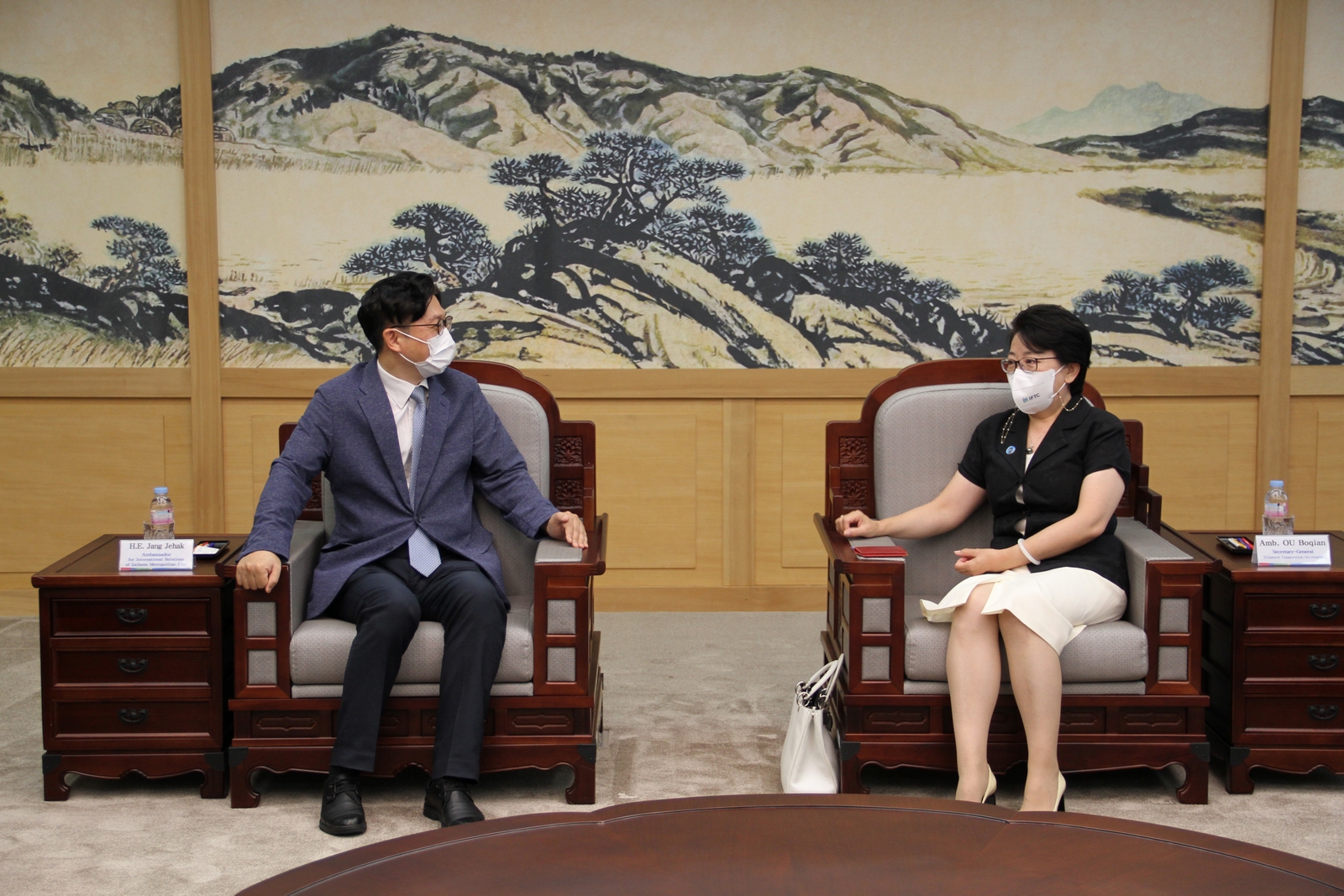 ▲Secretary-General OU Boqian and Ambassador JANG Jehak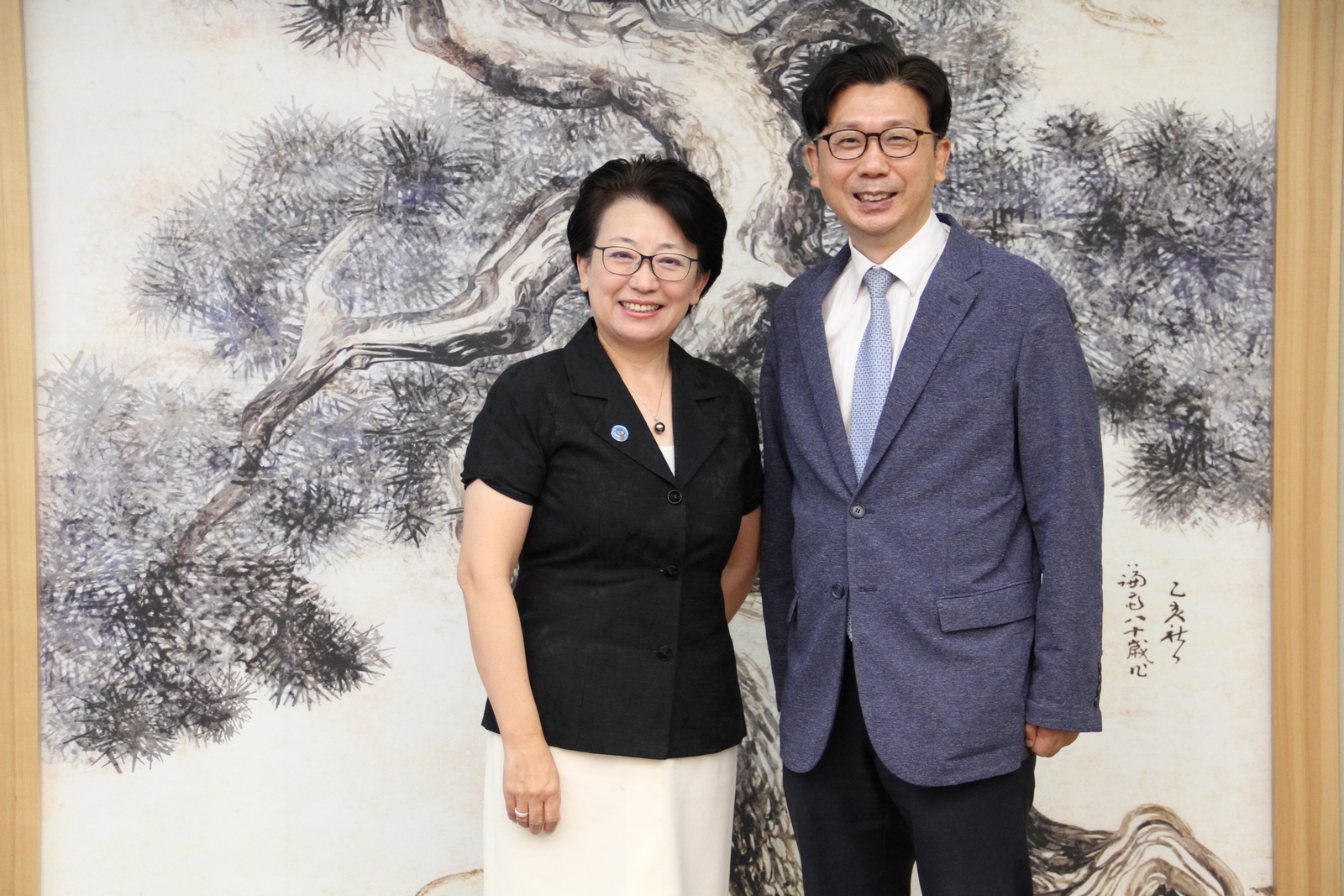 ▲Secretary-General OU Boqian met with Ambassador JANG Jehak