Others
Secretary-General OU Boqian Paid a Courtesy Visit to Vice Governor of Political Affairs of Jeju Special Self-Governing Province, Mr. KO Young-kwon
2022.05.04
On May 4, 2022, TCS SG OU Boqian paid a courtesy visit to Vice Governor of Political Affairs of Jeju Special Self-Governing Province ("Jeju"),Mr. KO Young-kwon, and exchanged views on the agenda for future cooperation between the TCS and Jeju.
Highlighting that the TCS and Jeju have continued cooperation based on mutual interest and affection, SG OU shared the TCS' past engagement with Jeju, including the participation in Jeju Forum since 2014, mutual exchange of high-level visits, and participation in the 2016 Cultural Cities of East Asia (CCEA). Vice Governor KO introduced that, among other local governments, Jeju has particularly close relationship with China and Japan, noting that Jeju hosts Consulate Generals of both countries, and Jeju people have strong sense of closeness to Chinese and Japanese people.
SG OU and Vice Governor KO also discussed the issues of common interest among the three countries including environment, electric vehicles and green energy, and pledged for active cooperation in the global efforts to address climate change and carbon neutrality. In addition, Vice Governor KO offered to provide continuous support regarding the TCS' participation in this year's Jeju Forum, and both sides agreed to further explore the areas for future cooperation.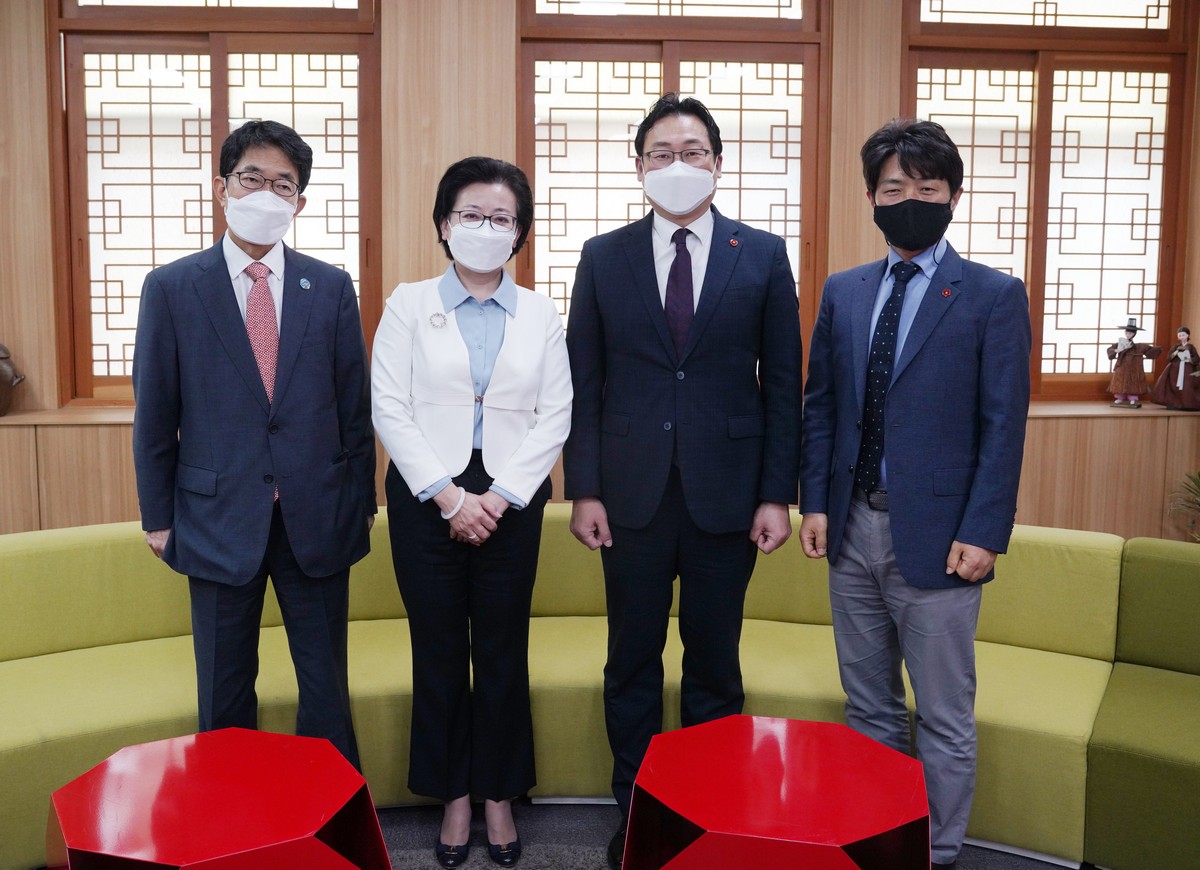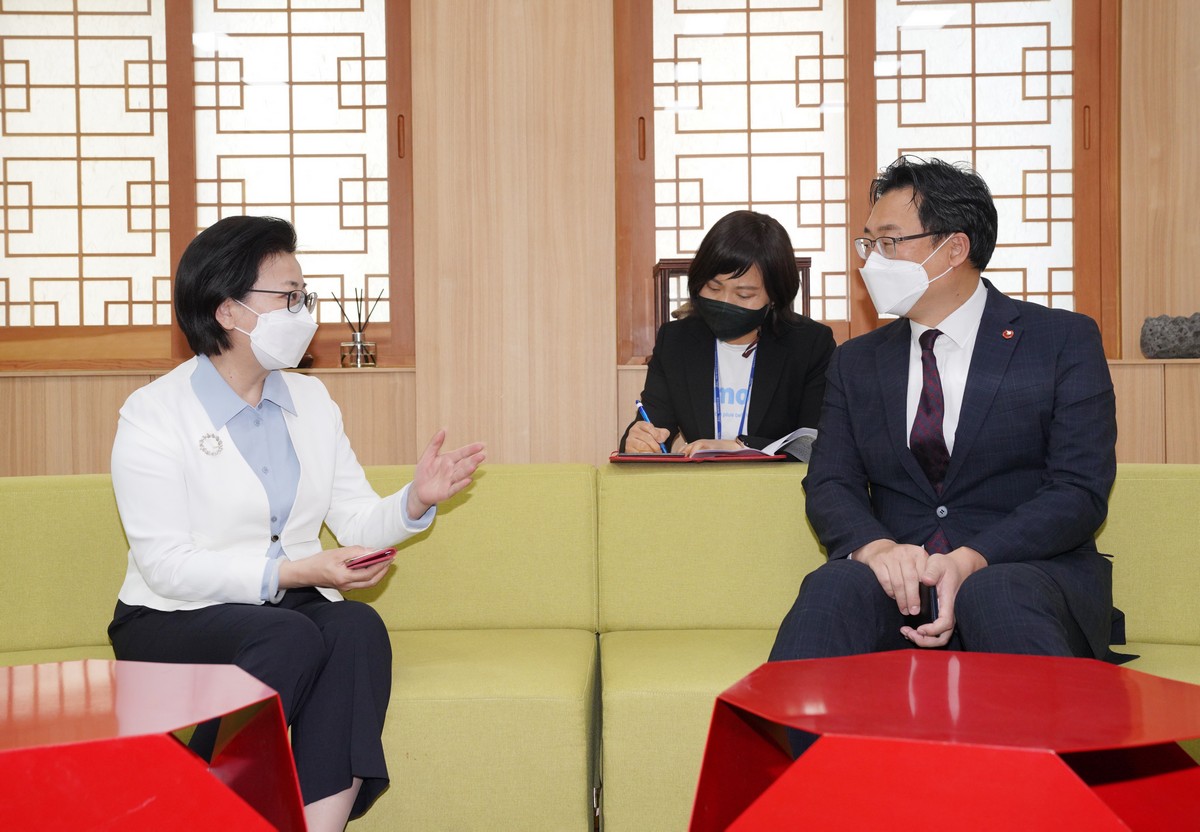 ▲Meeting between SG OU and Vice Governor KO