TC Activities
Young Ambassador Program (YAP) 2021
2022.02.08 ~ 2022.02.25
The Trilateral Cooperation Secretariat (TCS) organized the Young Ambassador Program (YAP) 2021 online from February 8 to 25, 2022. Started in 2013, the YAP is a short-term student exchange program that offers a range of opportunities for promising individuals of China, Japan, and the ROK to enhance understanding of trilateral cooperation and foster a sense of community and friendship among the young generation of the three countries.
This year, the YAP was joined by 24 qualified undergraduate and graduate students from China, Japan, and the ROK. Due to the ongoing pandemic, the YAP was held entirely online, consisting of lectures, group discussions, an online tour, and a team project.
The lectures served to enhance the participants' understanding of challenges and opportunities for regional cooperation in Northeast Asia. Three times per week, participants received lectures on topics such as regional politics and trilateral cooperation in climate change. Lecturers include professors, researchers, as well as other international organizations such as the ASEAN. This year's YAP also featured a special lecture by Dr. Lee Bae-Yong, former president of Ewha Womens University, Korea, and current chairperson of the Seowon Foundation, who led the effort to register Seowons as UNESCO world heritage sites. The TCS also provided lectures on the functions and activities of the secretariat, and a lecture by the TCS Secretary-General OU Boqian on the future of trilateral cooperation.
Throughout the program, participants were divided into teams and were tasked with creating proposing a potential project for the TCS to pursue. The TCS Board presided over the team project presentations on the final day of the program. Students proposed projects such as a Trilateral Environment Youth Forum, Young Entrepreneur Program, and forum to address gender inequality in workplaces of the three countries. The board awarded the excellence award to the team which made proposals for cooperation based on comparisons between the CAMPUS Asia program and the Erasmus+ program.
With a focus on fostering personal ties between the participants, the TCS also provided opportunities for participants to connect outside of official program hours. The TCS gave participants access to an interactive video chatting platform where participants could talk with each other online in an online space that was a virtual recreation of the physical TCS office. Participants also attended an online live tour of Oita, Japan, one of the selected municipalities for the Culture City of East Asia 2022.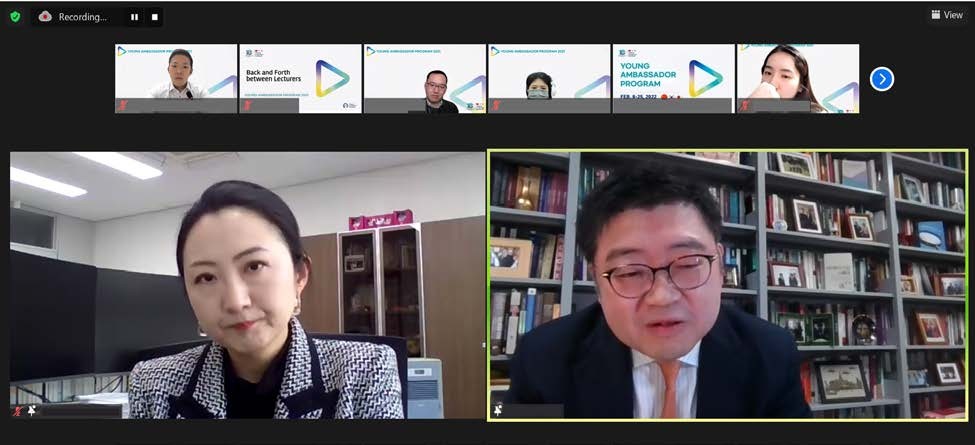 ▲ Participants attending online lecture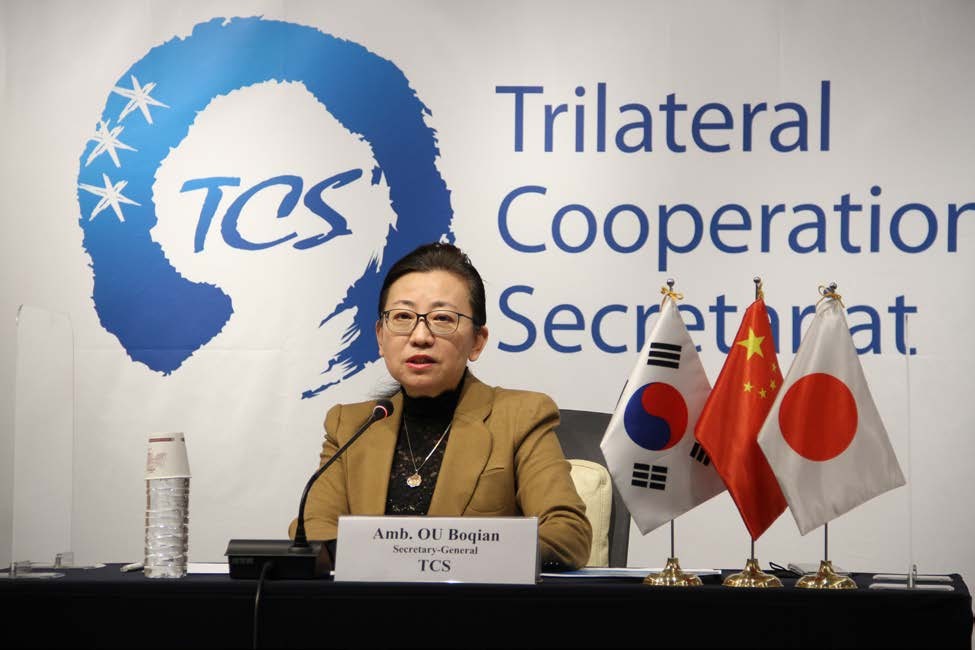 ▲ TCS Secretary-General OU's lecture on the future of trilateral cooperation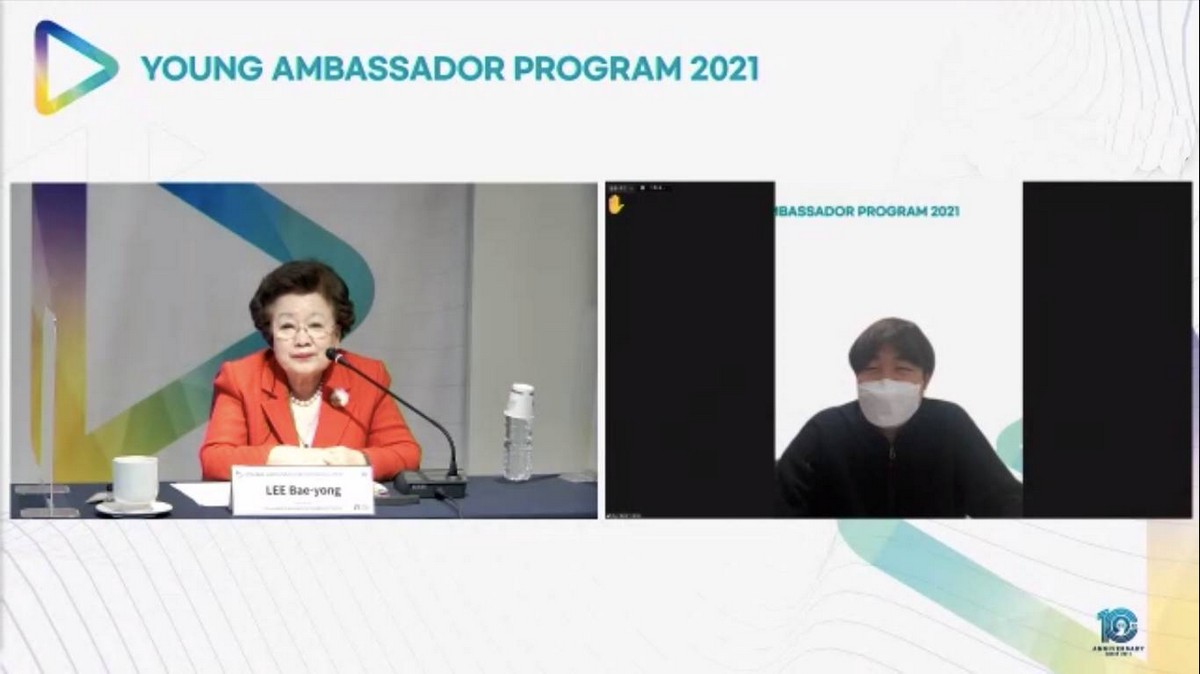 ▲ Dr. Lee Bae-Yong receiving student questions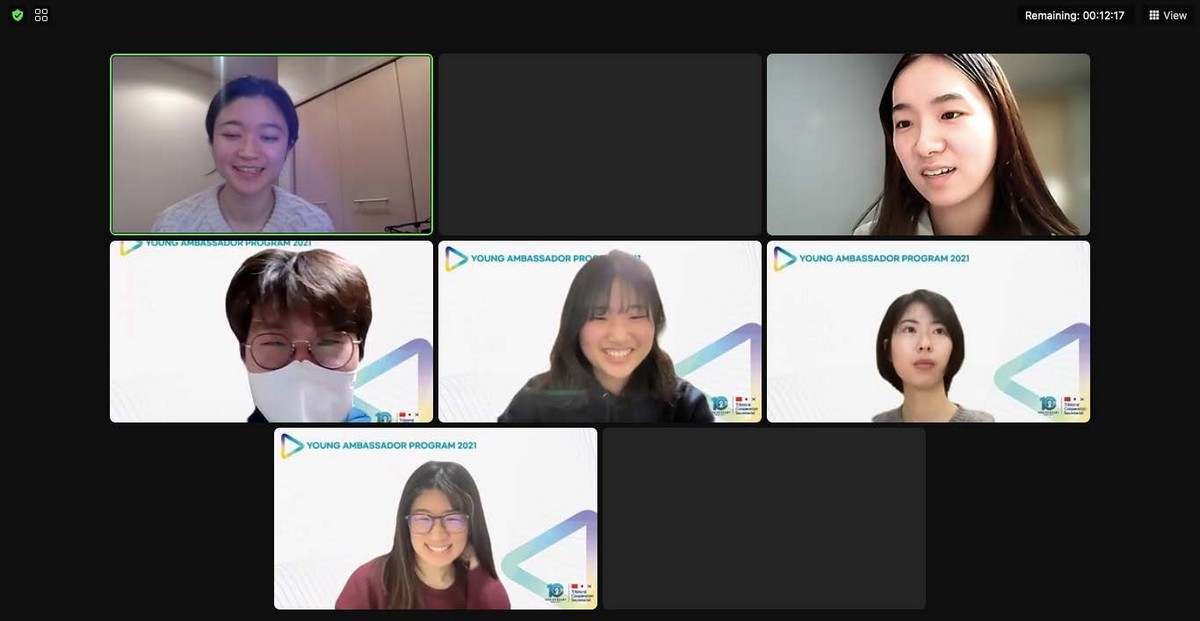 ▲ Participants engaging in team discussions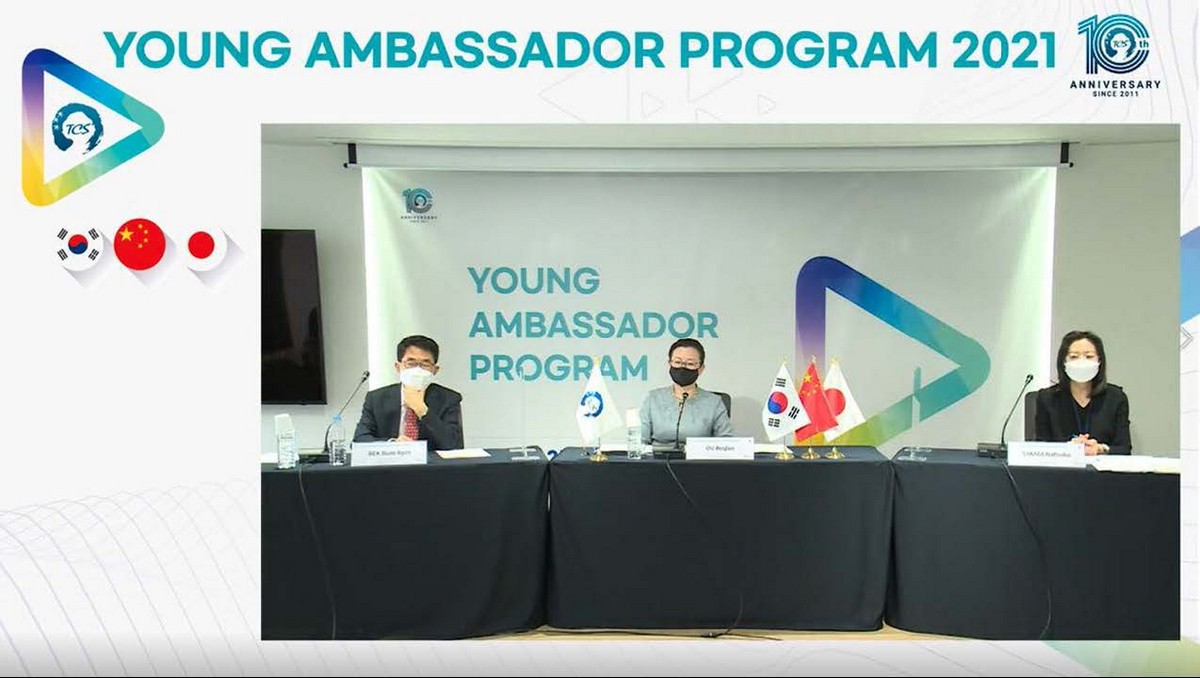 ▲ The TCS Board presiding over the team project proposals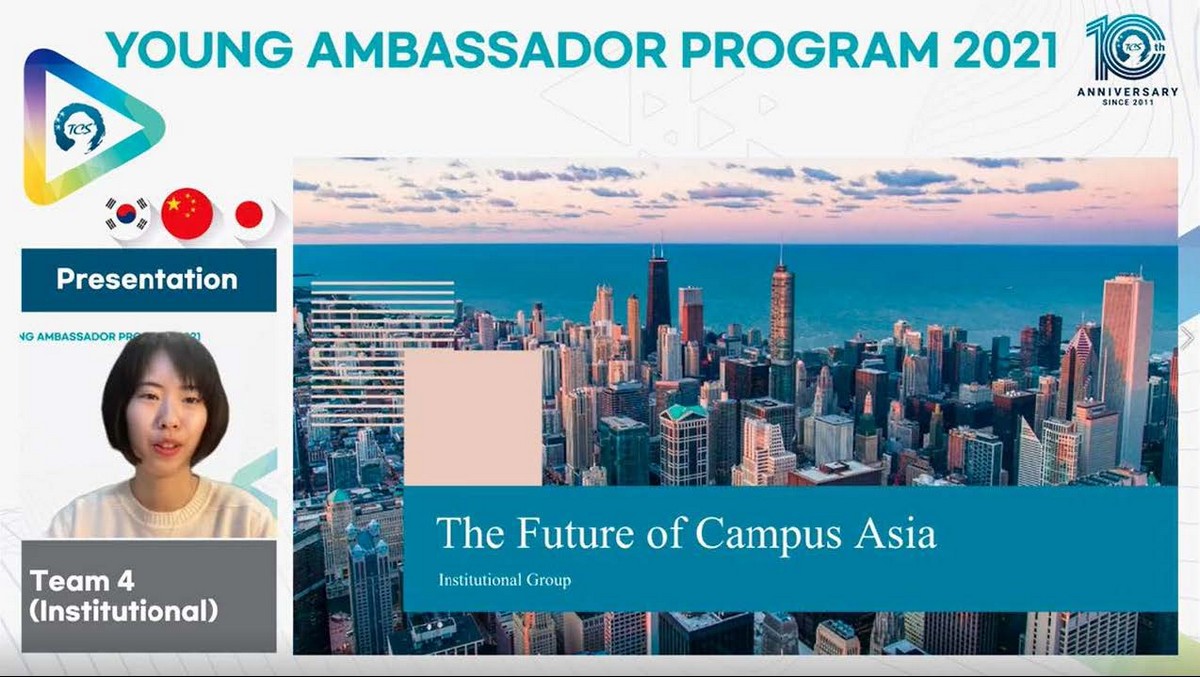 ▲ Presentation of the team project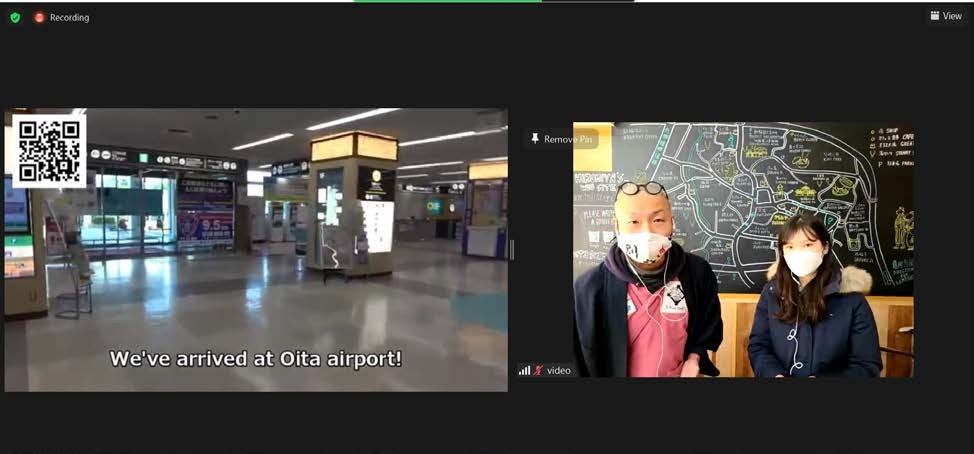 ▲ Online tour of Oita prefecture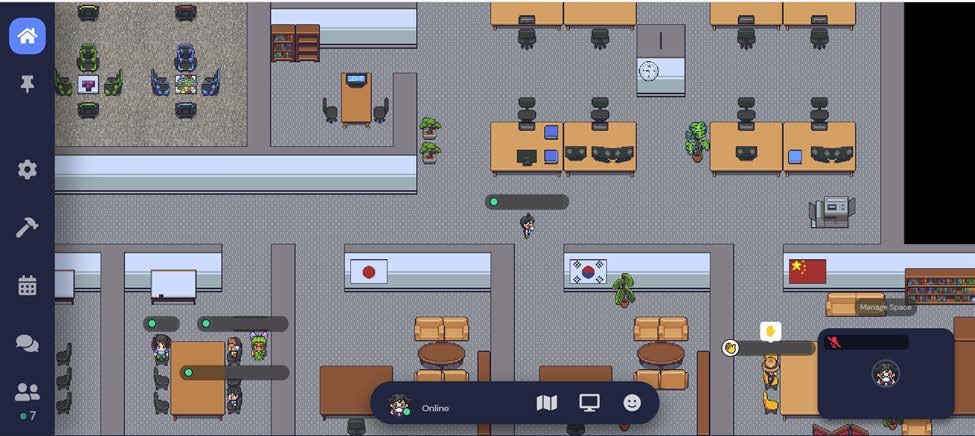 ▲ Participants gathering online in the virtual TCS office