Others
Delegation from Sungkyunkwan University visits TCS
2021.12.14
On December 14, 2021, the Trilateral Cooperation Secretariat (TCS) received a delegation of professors and students from Sungkyunkwan University of the ROK. Dr. Chang Young Hee of the Sungkyun Institute of China Studies and students of Chinese and Korean nationality studying public diplomacy were welcomed by TCS Secretary-General OU Boqian. This was followed by presentations from TCS staff introducing the history of trilateral cooperation, the role of TCS, and ongoing trilateral cooperation projects in the areas of political, economic, and socio-cultural affairs. Students also gave presentations and engaged in free discussion with TCS staff. In addition to answering questions about the work of TCS, staff also shared their personal experiences of working for a multicultural organization.
Furthermore, SG OU received an interview for the Sungkyun China Observer, an academic journal of the Sungkyun Institute of China Studies. Touching upon the Trilateral Cooperation of VISION 2020 adopted at the 2010 Trilateral Summit and the Trilateral Cooperation Vision for the Next Decade issued at the 2019 Trilateral Summit, she noted the TCS' projects to promote lasting peace, common prosperity and shared culture in the region. Programs such as the 2022 International Forum for Trilateral Cooperation, Review Report of Trilateral Cooperation of VISION 2020, Trilateral Economic Report 2011-2020, and many others, provide insightful policy recommendations to the three governments, and improve the people-to-people exchanges among the three countries.
The visit was conducted in strict compliance with the social distancing guidelines for COVID-19.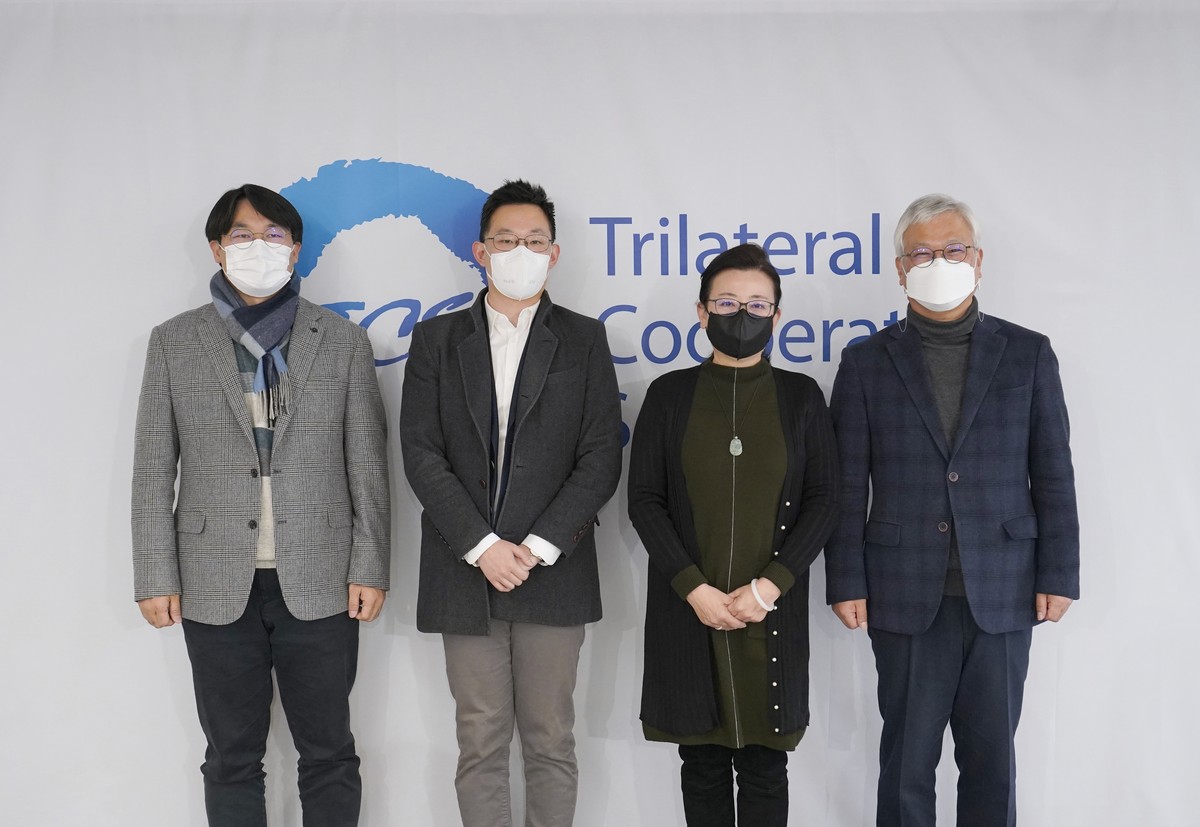 ▲SG OU with professors. From the left: Dr. Chang Young Hee, Dr. Zhang Muhui, SG OU, Dr. Lee Hee Ok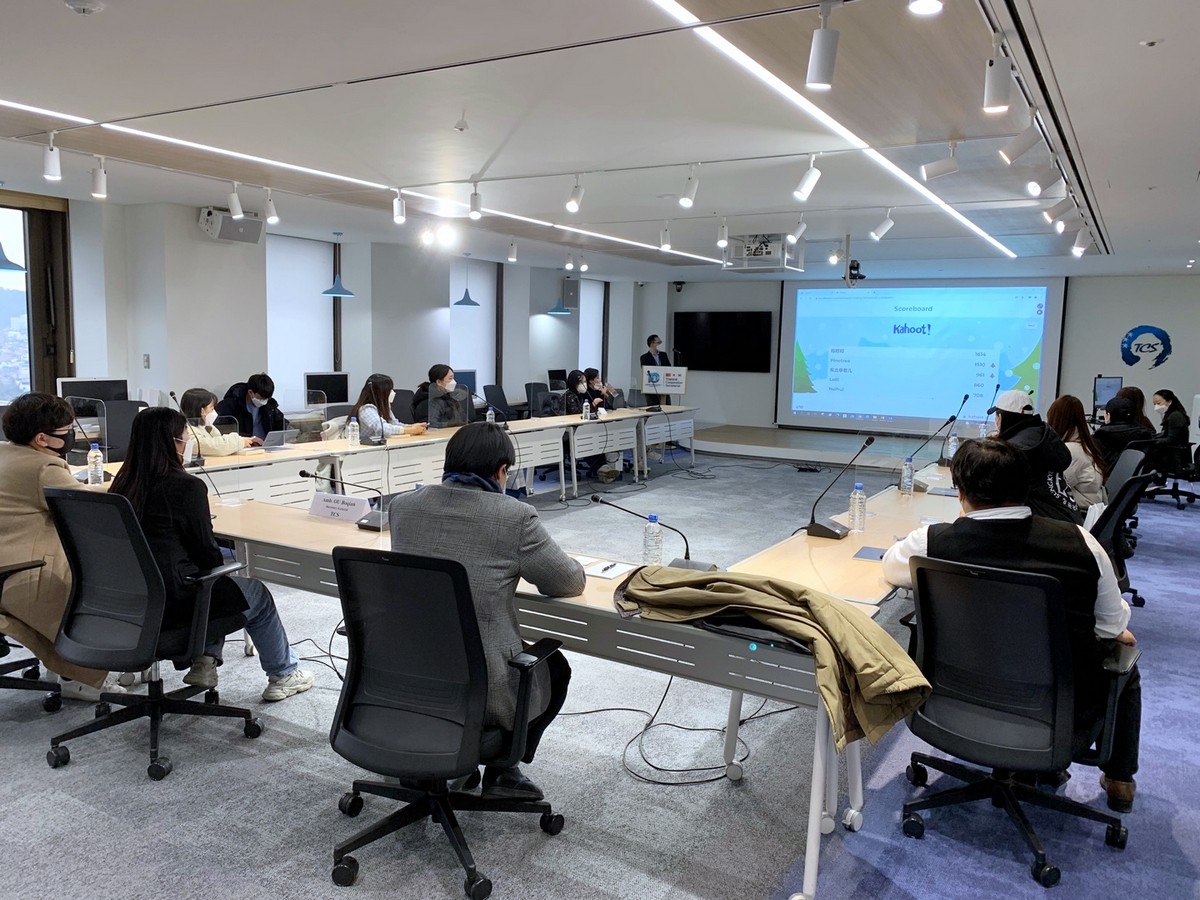 ▲Students attending a lecture by TCS staff