Seminar & Forum
TCS Attends 12th International Symposium on Northeast Asia Cooperation
2021.11.26
On November 26, 2021, the 12th International Symposium on Northeast Asia Cooperation was held both online and offline at the TCS Conference Hall. Supported by the TCS and co-organized by the Centre for Chinese Studies at Dongseo University of the ROK, Institute of International Relations at the Shanghai Academy of Social Sciences of China and Centre for Contemporary Korean Studies at Keio University of Japan, the symposium gathered together 21 scholars and international relations experts from the three countries. TCS Secretary-General Amb. OU Boqian was invited to deliver a keynote speech. She also participated in Session 2 as a discussant.
During her keynote speech, TCS SG OU emphasized the significance and value of regular and recurrent academic dialogues among scholars of China, Japan and the ROK to cultivate people to people exchange rooted in accurate and fair portrayal of one another. She suggested that even though the challenges and issues faced by the regional actors in Northeast Asia are manifold, such difficulties could rather be perceived as a rationale and motivation for deepened cooperation. In this vein, she announced the TCS would step up its role in the Trilateral Cooperation framework and feed a stronger push to it, driven by the governments of the three countries.
The Symposium was organized in two sessions, exploring themes such as the current status of Northeast Asia and human security and trilateral cooperation. In the first session, scholars from the three countries engaged in a lively discussion about the evolving complications in the geopolitical atmosphere of Northeast Asia as the Sino-US and Korea-US relations continue to change. In particular, there was a relative consensus that the ROK government's positioning in the coming future should be closely observed. During the second session, scholars shared their views on human security in terms of its definition and scope.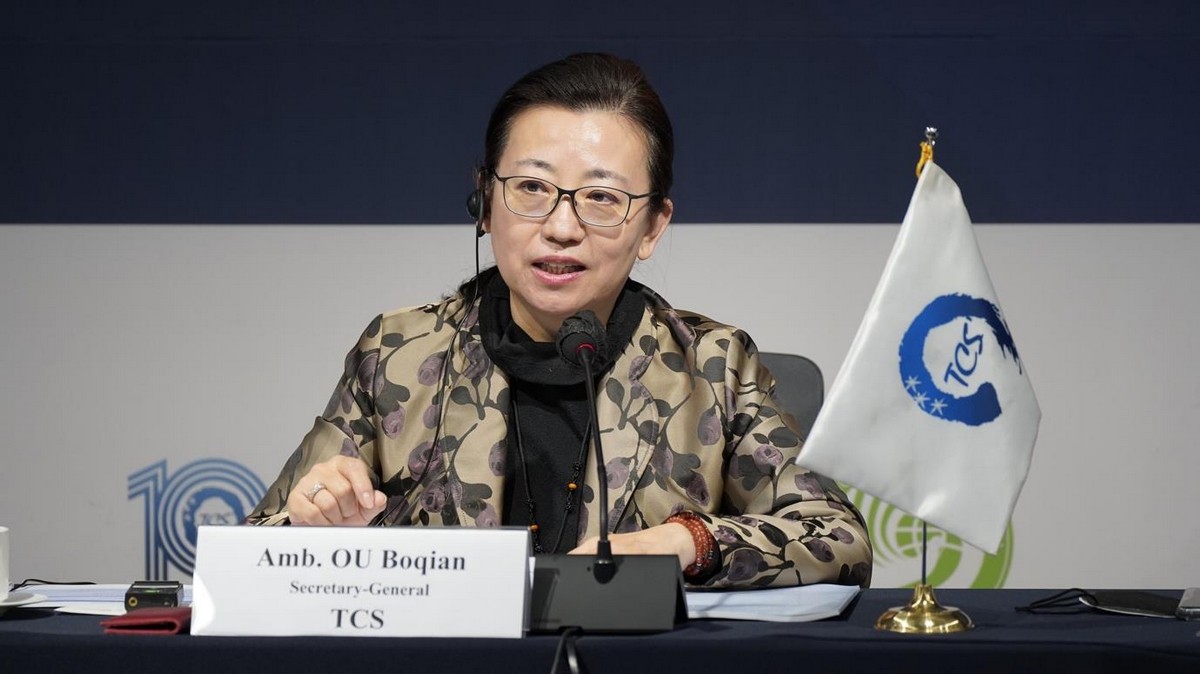 ▲TCS SG OU Boqian delivering keynote speech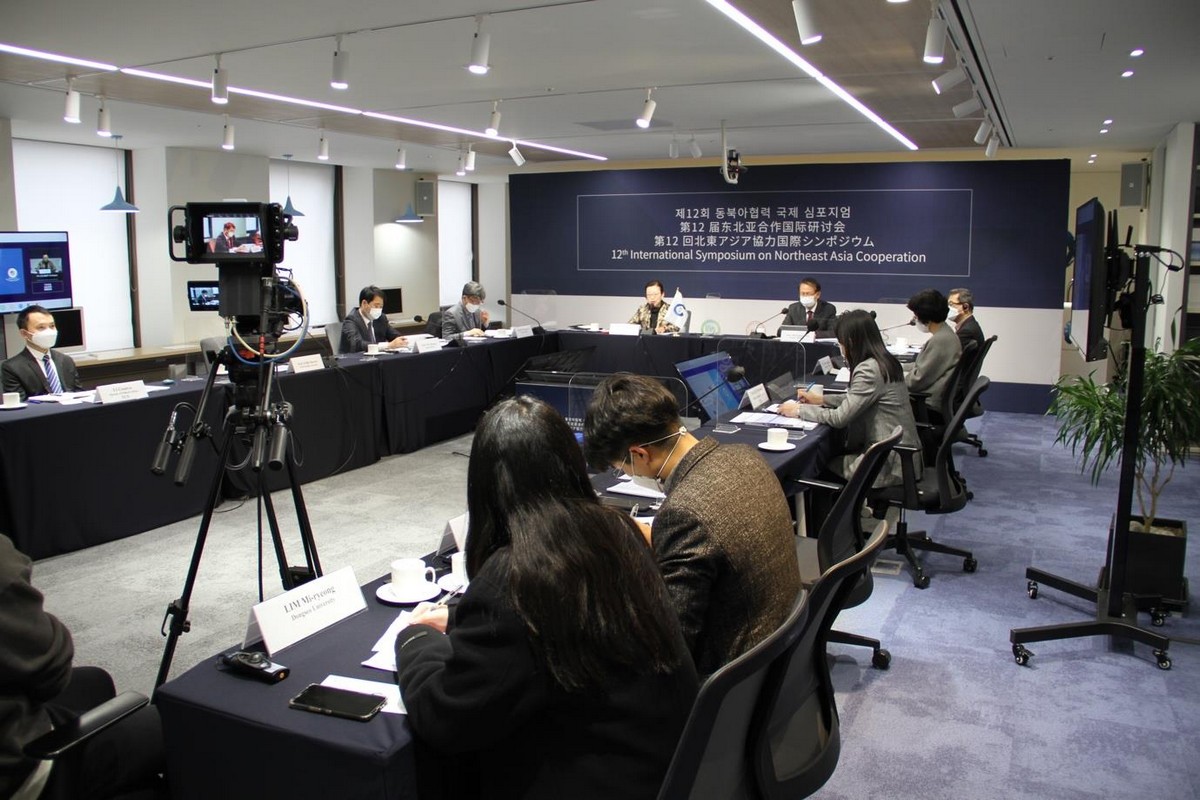 ▲12th International Symposium on Northeast Asia Cooperation in process