Mechanisms
The Culture City of East Asia (CCEA) 2021 Suncheon Closing Ceremony
2021.11.19
The Culture City of East Asia (CCEA) 2021 Suncheon Closing Ceremony was held on November 19, 2021, at the Suncheon South Gate Site Square. The Closing Ceremony, hosted by Suncheon City and supported by the Ministry of Culture, Sports and Tourism of the ROK , was attended by participants from the Consulate General of the People's Republic of China in Gwangju, ROK CCEAs, Gyeongju (next year CCEA), sister cities of Suncheon City, and local arts and culture organizations. Dunhuang and Shaoxing of China and Kitakyushu of Japan participated online. The Suncheon Closing Ceremony officially marked the closing of the CCEA 2021 program between Dunhuang and Shaoxing of China, Kitakyushu of Japan, and Suncheon of the ROK.
At the Closing Ceremony, Suncheon City prepared the stage with the overarching theme of "Beautiful Accompany", commemorating a year long exchanges between four cities and addressing heartfelt hope for all CCEAs 2021 to continue walking side by side to develop cooperative relationship and active exchanges in the future. The mayor of Suncheon city thanked all four CCEAs 2021 for their contribution for hosting various cultural events and boosting mutual understanding despite the restrictive conditions under the pandemic situation. Each city in Japan and China also delivered congratulatory remarks through videos, celebrating the joint efforts made by all cities for a unique and meaningful cultural exchanges. The Suncheon Closing Ceremony featured various cultural and art performances by professional musicians and artists from Suncheon City, such as classical music ensemble, Korean traditional music band, flying piano, and children's choir performances.
Since 2014, China, Japan, and the ROK have each designated one city as CCEA and have engaged in trilateral cultural exchanges every year following the agreement made at the 4th Trilateral Culture Ministers' Meeting (TCMM) in 2012. In 2021, Suncheon of the ROK, Dunhuang and Shaoxing of China, and Kitakyushu of Japan were designated CCEAs.
Next year, Wenzhou and Jinan of China, Oita prefecture of Japan, and Gyeongju of the ROK will carry out cultural and people-to-people exchanges in collaboration as CCEA 2022.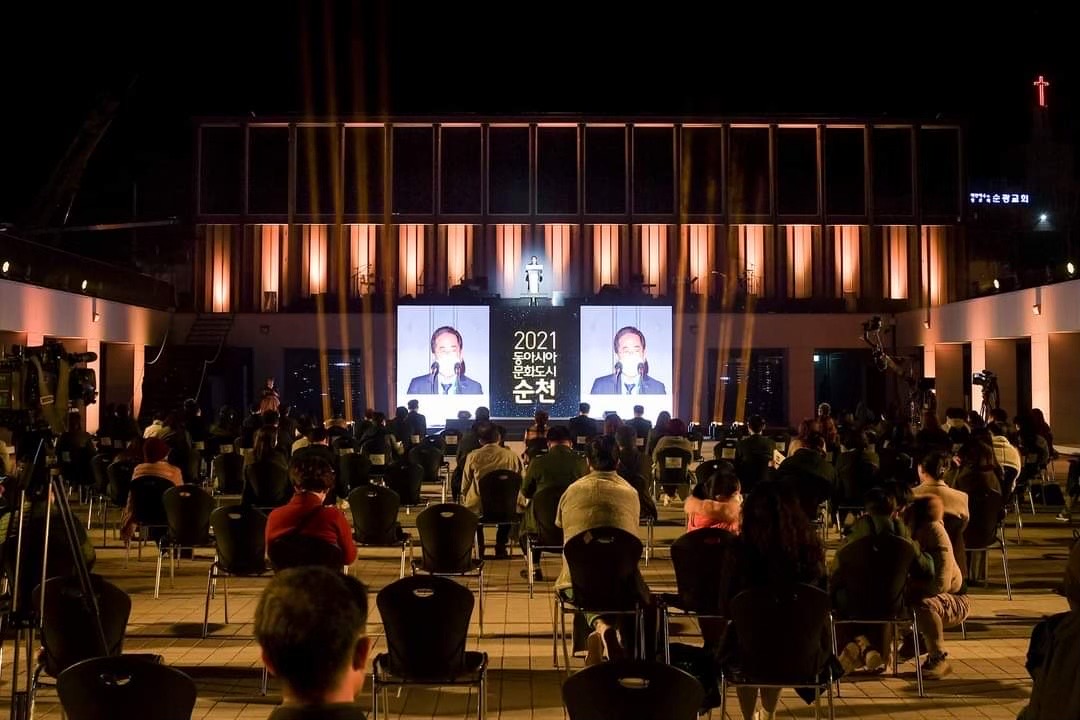 ▲Welcoming remarks by HEO Seok, Mayor of Suncheon, ROK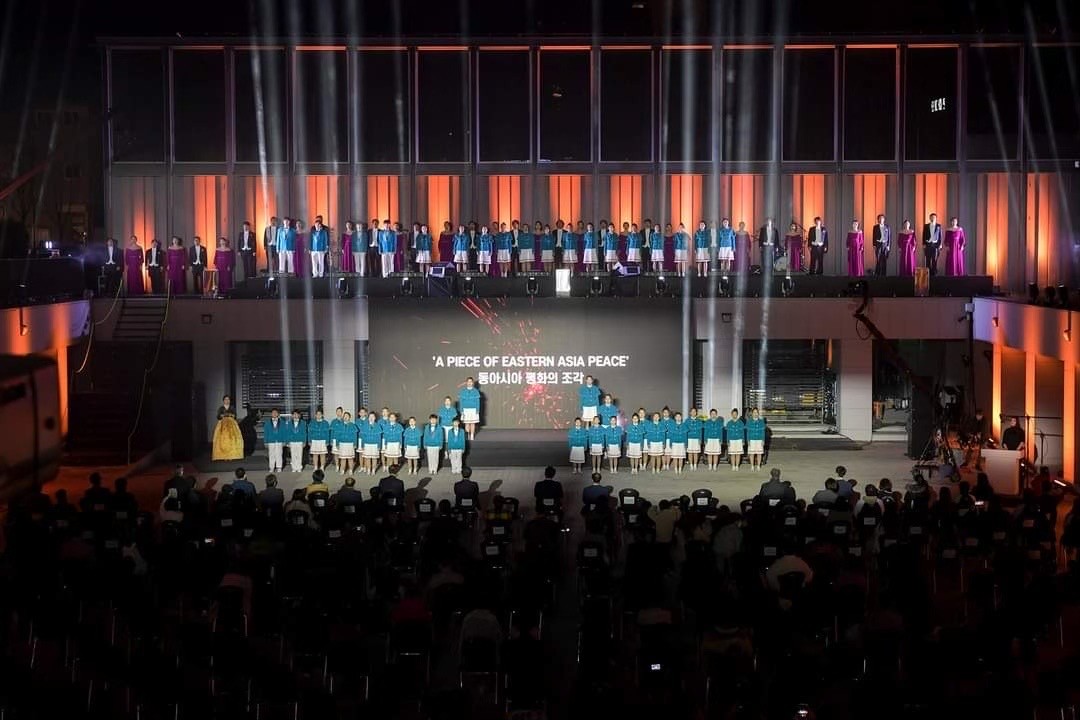 ▲Choir performance by musicians in Suncheon city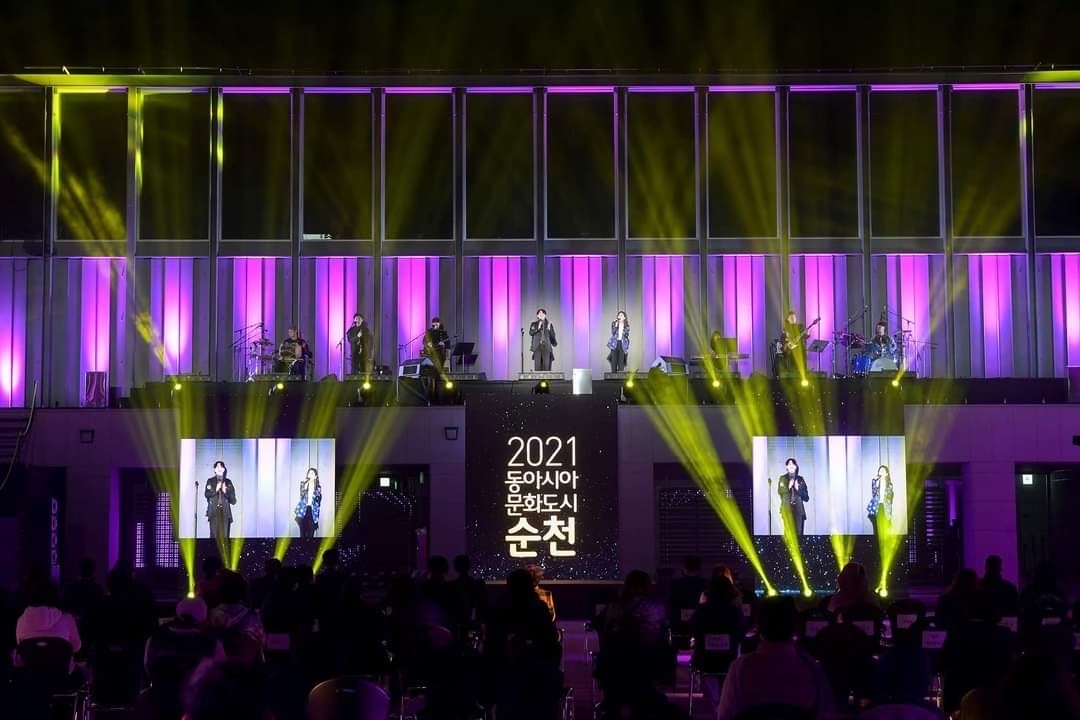 ▲Stage by Traditional Korean music band "AUX"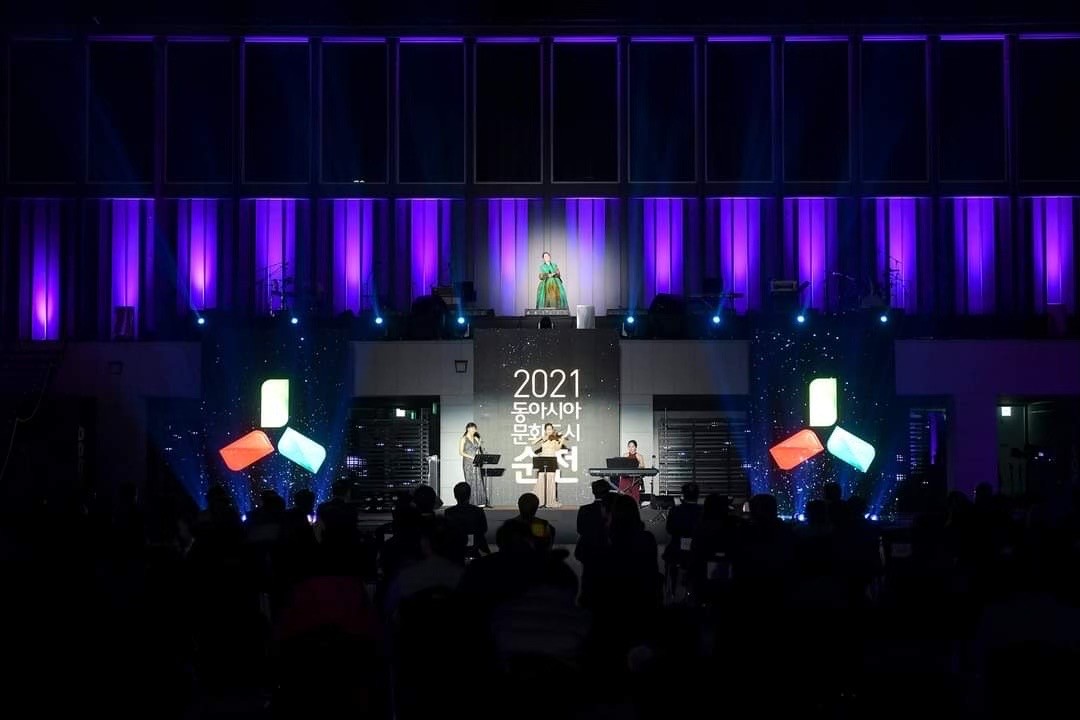 ▲Classical music performance by "Ensemble Bonie"