Others
TCS Consultative Board Paid a Courtesy Call on ROK Foreign Minister H.E. CHUNG Eui-yong
2021.11.17
On November 17, 2021, TCS Secretary-General Amb. OU Boqian, Deputy Secretary-General BEK Bum-hym and Deputy Secretary-General SAKATA Natsuko (collectively as the "Consultative Board") paid a courtesy call on H.E. CHUNG Eui-yong, Minister of Foreign Affairs, at the latter's office. Both sides exchanged views on the progress and prospect of Trilateral Cooperation.
Foreign Minister CHUNG extended greetings to the Consultative Board on their assumption of office. Highlighting the importance of the Trilateral Cooperation among the ROK, China and Japan to the peace, stability and prosperity in Northeast Asia and beyond, he gave high remarks on the role of TCS in connecting the three countries by spearheading the Trilateral Cooperation in various areas. He shared that the upcoming Beijing Winter Olympic Games would be a valuable opportunity to drive the trilateral relations. He mentioned that joint efforts could be made with low sensitive areas, such as cultural and people-to-people exchanges, as a starting point, so as to gradually lift the difficulties currently confronted by the three countries. He also expected the TCS signature event International Forum for Trilateral Cooperation (IFTC) scheduled for next year would serve as an impetus to the trilateral relations.
Secretary-General Amb. OU expressed gratitude for the Korean Government's trust and support to the TCS. She reassured Foreign Minister CHUNG that the TCS would work closely with the ROK Foreign Ministry for a better Trilateral Cooperation that would contribute to a solid foundation for lasting peace, common prosperity and shared culture among the three countries. Regarding that the Trilateral Cooperation is the only intergovernmental mechanism with a permanent secretariat in Northeast Asia with the widest coverage of areas, highest degree of institutionalization, richest outcomes and strongest endogenous dynamics, she strongly advocated that the Trilateral Cooperation could play a more important role to address the major issues and common challenges among the three countries. She shared the TCS' working plan during this Consultative Board's term, as well as the TCS' vision in the new decade towards common prosperity and future-oriented trilateral relations, identifying key initiatives and projects, such as reviewing the achievements of Trilateral Cooperation, nurturing Trilateral Cooperation spirit among the public especially younger generations, improving the mutual recognitions and perceptions, IFTC and TCS Statistic Hub.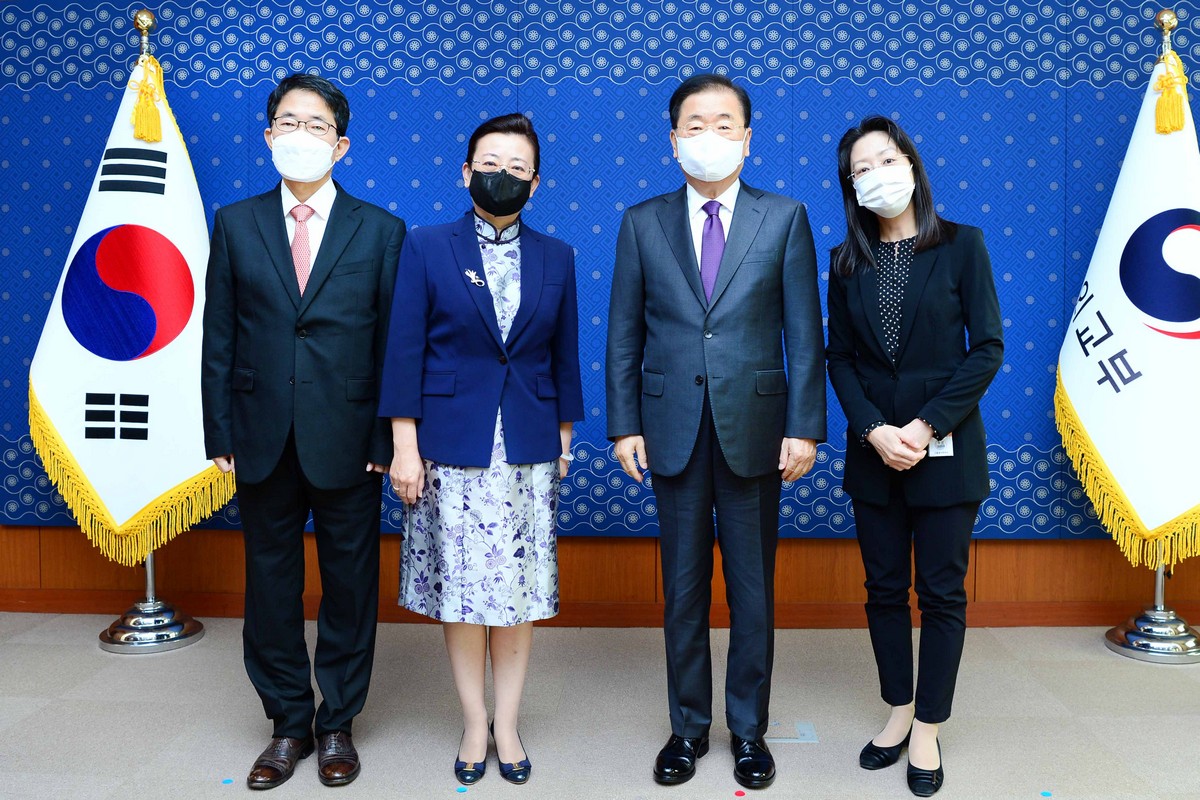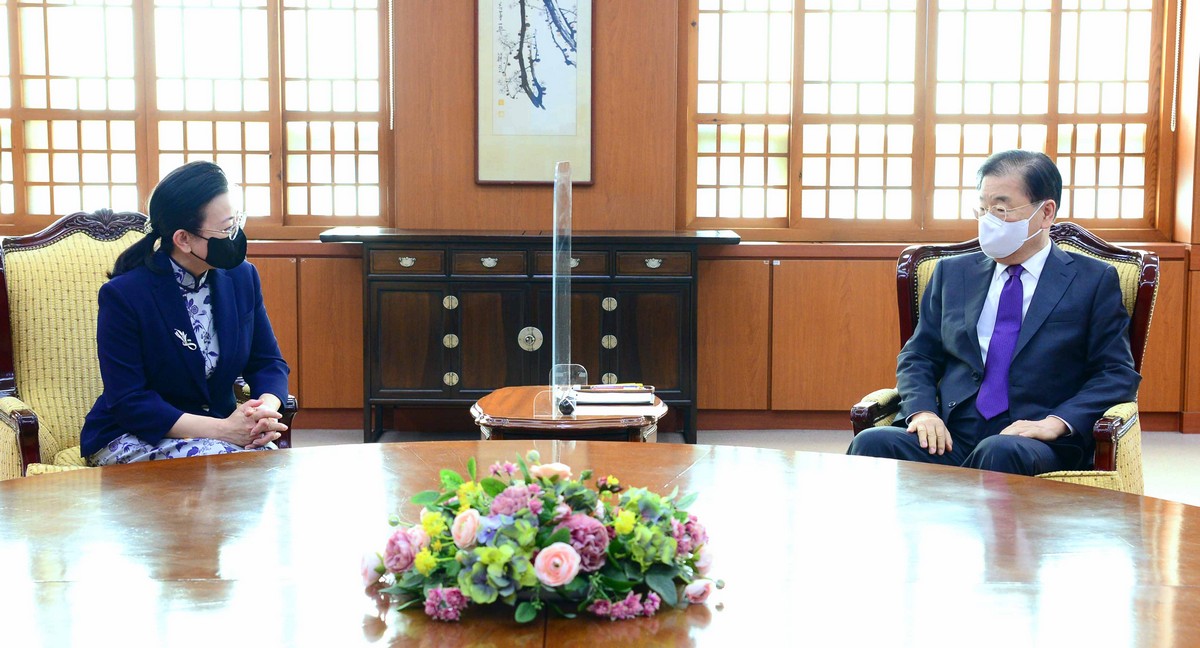 ▲Secretary General Amb. OU Boqian and ROK Foreign Minister CHUNG Eui-yong exchanging views