Others
6th Consultative Board Visited Japanese Ambassador AIBOSHI Koichi
2021.11.08
On November 8, 2021, TCS Secretary-General Amb. OU Boqian, Deputy Secretary-General BEK Bum-hym and Deputy Secretary-General SAKATA Natsuko (together as 6th Consultative Board of the TCS) paid a courtesy visit to H.E. AIBOSHI Koichi, Ambassador of Japan to the ROK in the Embassy compound. Both sides had warm talks and exchanged views on the trilateral cooperation among China, Japan and the ROK.
SG OU thanked Ambassador AIBOSHI for the strong support that the Government of Japan has rendered in promoting Trilateral Cooperation and the TCS. She briefed about the future direction of the TCS, adding that TCS' role ought to be further strengthened as it represents the only robust and institutionalized intergovernmental mechanism for regional cooperation in Northeast Asia. Sharing her concern over the recent negative recognitions and perceptions among the people of the three countries especially the younger generations, she emphasized that the TCS is committed to harnessing its unique role and addressing this challenge by further enhancing cultural and people-to-people exchanges, so as to facilitate the peoples to find commonality and foster mindsets of common prosperity and shared value of culture.
Ambassador AIBOSHI extended warm greetings to the Board and congratulated them on assumption of the office. He appreciated the Board for making a great start in promoting the Trilateral Cooperation in such a short time. He gave optimistic outlook on a more smooth implementation and better outcome of TCS' events and activities, as the pandemic situation is mildly improving and the international travel restrictions are being gradually lifted. Sharing his experience in participating the International Forum for Trilateral Cooperation (IFTC) hosted by the TCS in April this year, he expected that the IFTC in 2022 would be a good occasion for high-level's exchanges of ideas.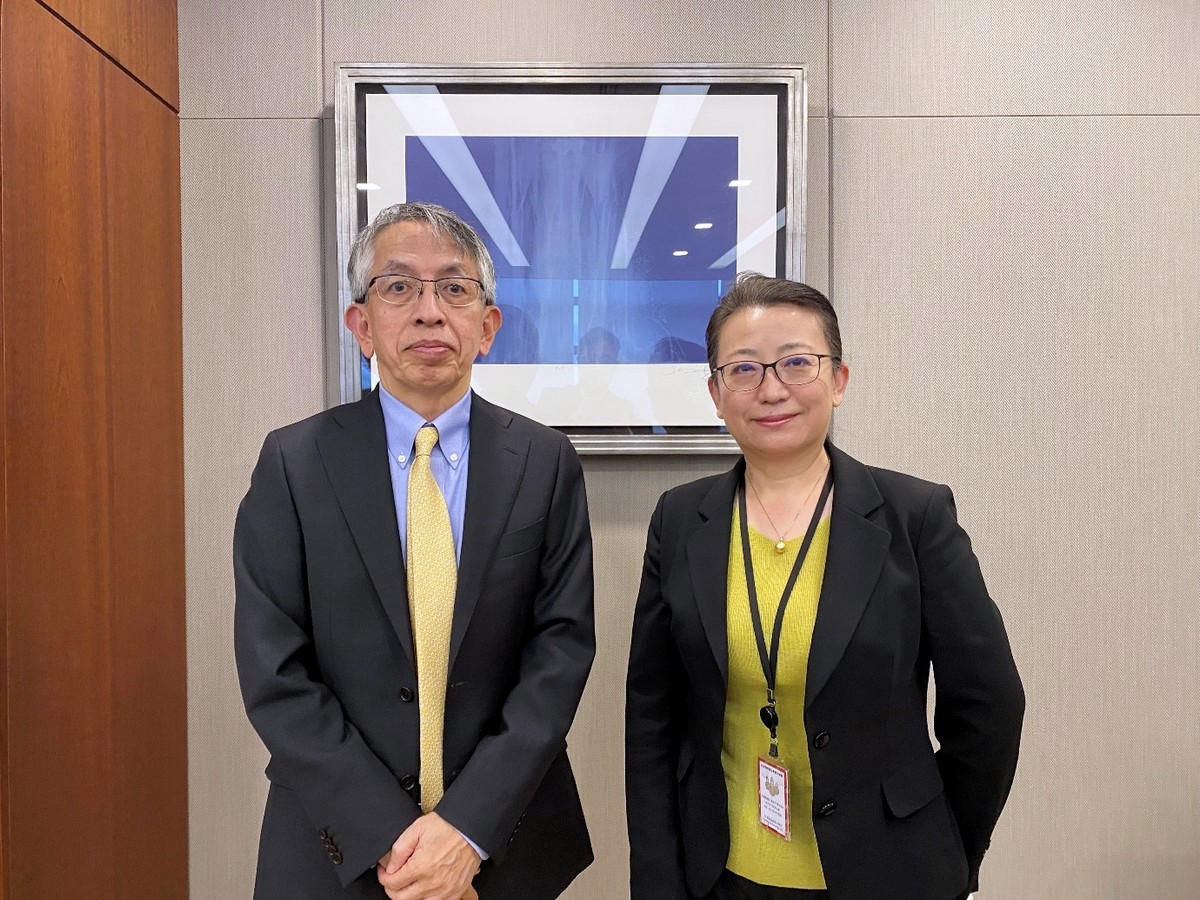 ▲Amb. AIBOSHI Koichi and SG Amb. OU Boqian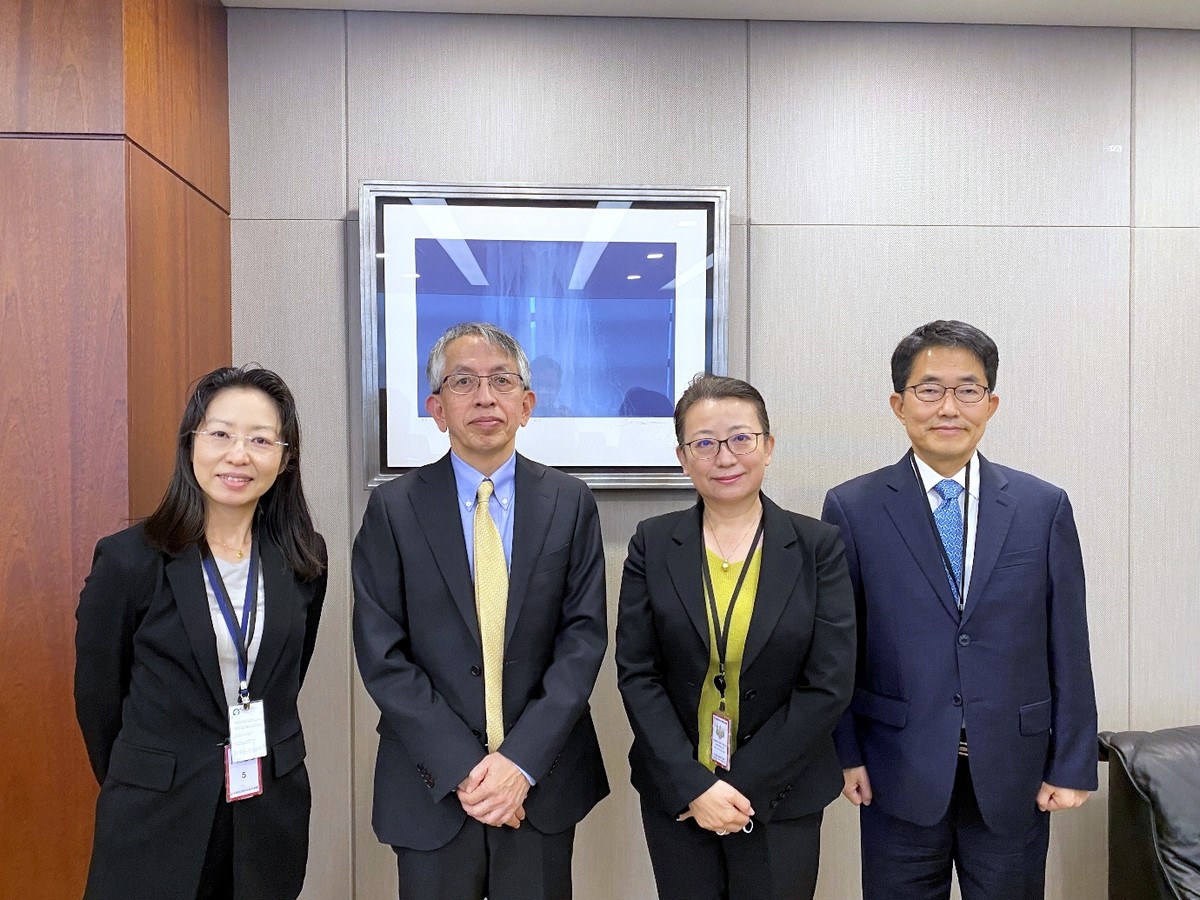 ▲Group Photo (from left: DSG SAKATA Natsuko, Amb. AIBOSHI, SG Amb. OU Boqian, and DSG BEK Bum-hym)