Seminar & Forum
International Forum for Regional Economic Cooperation in Northeast Asia and Revitalization of Northeast China
2021.09.28
On September 28, 2021, the International Forum for Regional Economic Cooperation in Northeast Asia and Revitalization of Northeast China was held in Shenyang, China. TCS Secretary-General OU Boqian delivered opening remarks online.
SG OU stated that crisis generates the sense of cooperation, and cooperation turns challenges into opportunities. SG OU gave an overview of the footprints of East Asian and Trilateral Cooperation. The cooperation has been moved forward steadily. The signing of RCEP not only formed the largest trading bloc of the world, but also would provide reference and momentum for trilateral FTA, which will boost economic development in Northeast Asia once achieved.
SG OU indicated that Trilateral Cooperation is the core of Northeast Asian cooperation. Trilateral cooperation will not only boost economic development, but also promote peace and stability in the region. TCS, the inter-governmental organization established by the governments of China, Japan, and the ROK, will continue its endeavor in promoting Trilateral Cooperation at all levels.
Eminent scholars from China, Japan, and the ROK expressed their opinions about the current challenges and future cooperative opportunities among the three countries and in Northeast Asia. They mentioned that the member states should strengthen cooperation in economy and trade, digital economy, sustainable development, infrastructure, tourism, health care and so on.
TCS attended the forum as the supporting organization to the Forum. The forum was hosted by Liaoning Provincial People's Association for Friendship with Foreign Countries, Northeastern University, and China Institute for Reform and Development.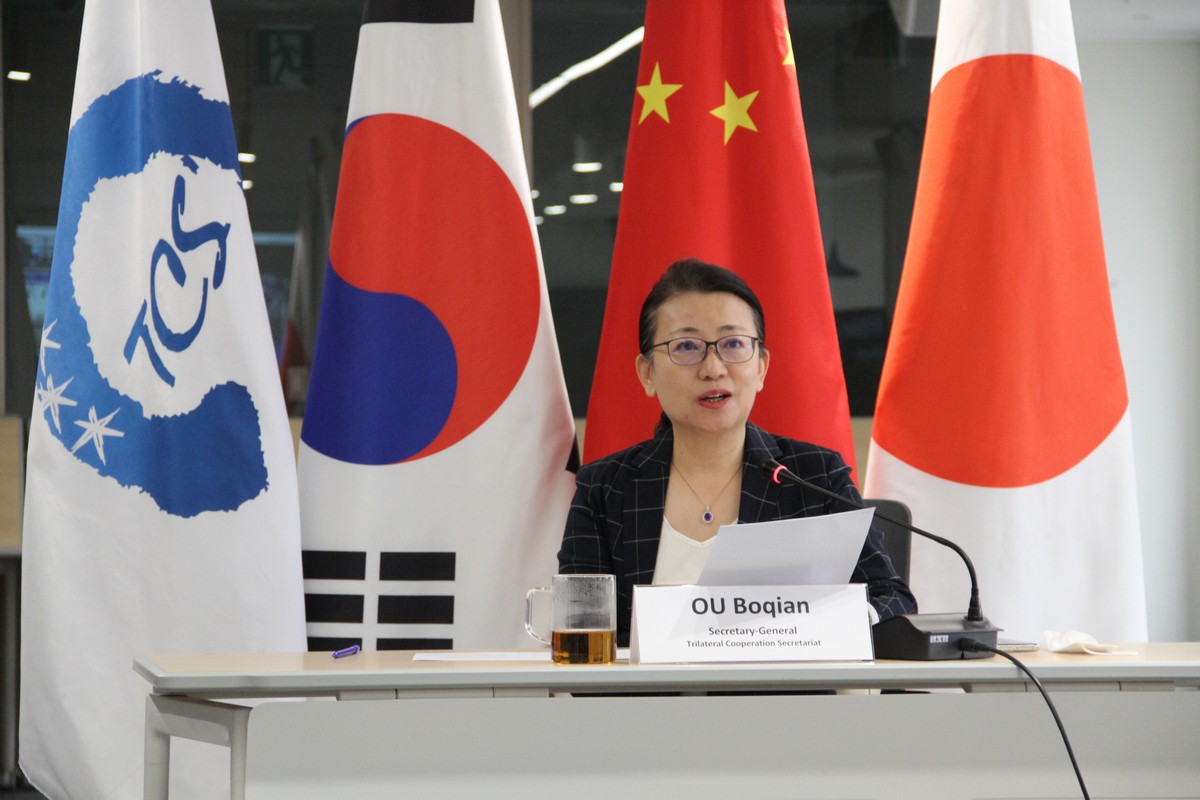 ▲SG OU Boqian delivers opening remarks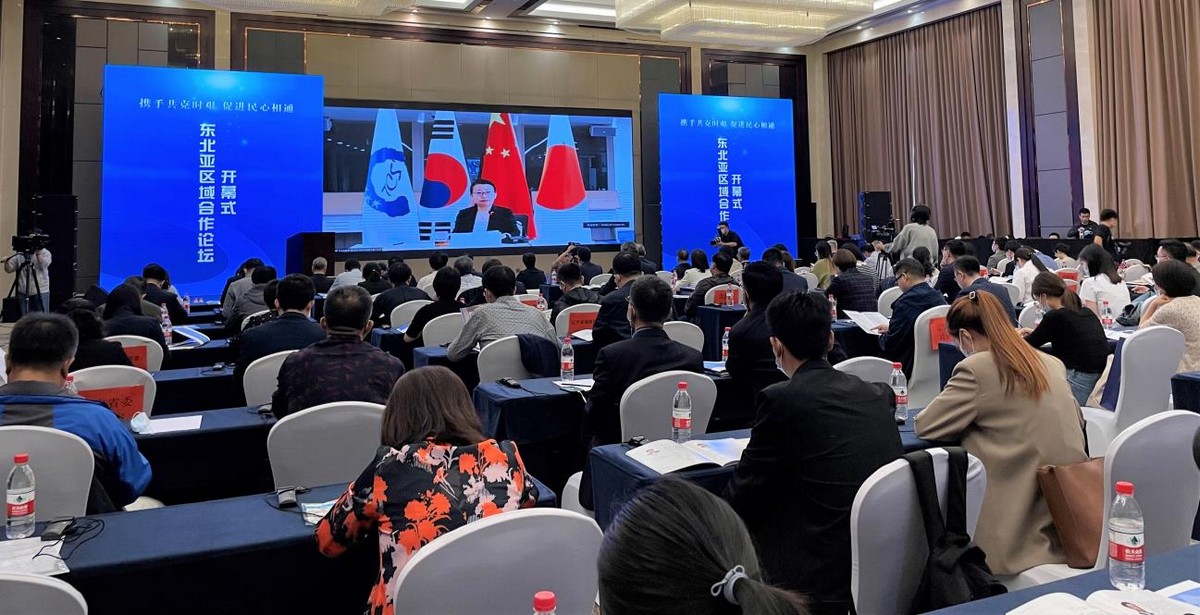 ▲International Forum for Regional Economic Cooperation in Northeast Asia and Revitalization of Northeast China