Mechanisms
8th China-Japan-Korea Ministerial Conference on Transport and Logistics
2021.08.20
The 8th China-Japan-Korea Ministerial Conference on Transport and Logistics was held in a virtual format on August 20, 2021. The Conference was presided by Mr. AKABA Kazuyoshi, Minister of Land, Infrastructure, Transport and Tourism of Japan, with the participation of Mr. LI Xiaopeng, Minister of Transport of China, and Mr. MOON Seong-Hyeok, Minister of Oceans and Fisheries of the ROK. Secretary-General MICHIGAMI Hisashi of the Trilateral Cooperation Secretariat (TCS) also participated in the Conference as an observer.
At the Conference, the three Ministers exchanged views on the impact of the COVID-19 pandemic and climate change on international and domestic logistics, and discussed measures of stepping up cooperation in transport and logistics under the three new major goals, including 1) Promotion of a Resilient Logistics Network, 2) Creation of a Seamless Logistics System, and 3) Establishment of Environmentally Friendly Logistics. In this respect, they affirmed the importance of Digital Transformation (DX) in logistics as well as Green Logistics to achieve carbon neutrality.
SG MICHIGAMI briefed on the recent progress of overall trilateral cooperation and reported the newly launched Official Website for the Trilateral Cooperation on Transport and Logistics*, which was developed by the TCS in close coordination with the three relevant ministries. Following SG MICHIGAMI's report, the three Ministers, in their comments, highly evaluated and appreciated TCS's substantial contribution and expected the website to play as a platform to further strengthen trilateral transport and logistics cooperation at both public and private levels. Besides, the three Ministers congratulated on the TCS's 10th Anniversary and recognized TCS's efforts in intensifying trilateral cooperation in diverse areas.
The Joint Statement of the 8th China-Japan-Korea Ministerial Conference on Transport and Logistics was adopted at the Conference, followed by a side event of the China-Japan-Korea Logistics Development Forum hosted by Kobe City of Japan.
*Details of the Official Website for the Trilateral Cooperation on Transport and Logistics:
URL : https://tcs-asia.org/en/board/news_view.php?idx=3918&pNo=1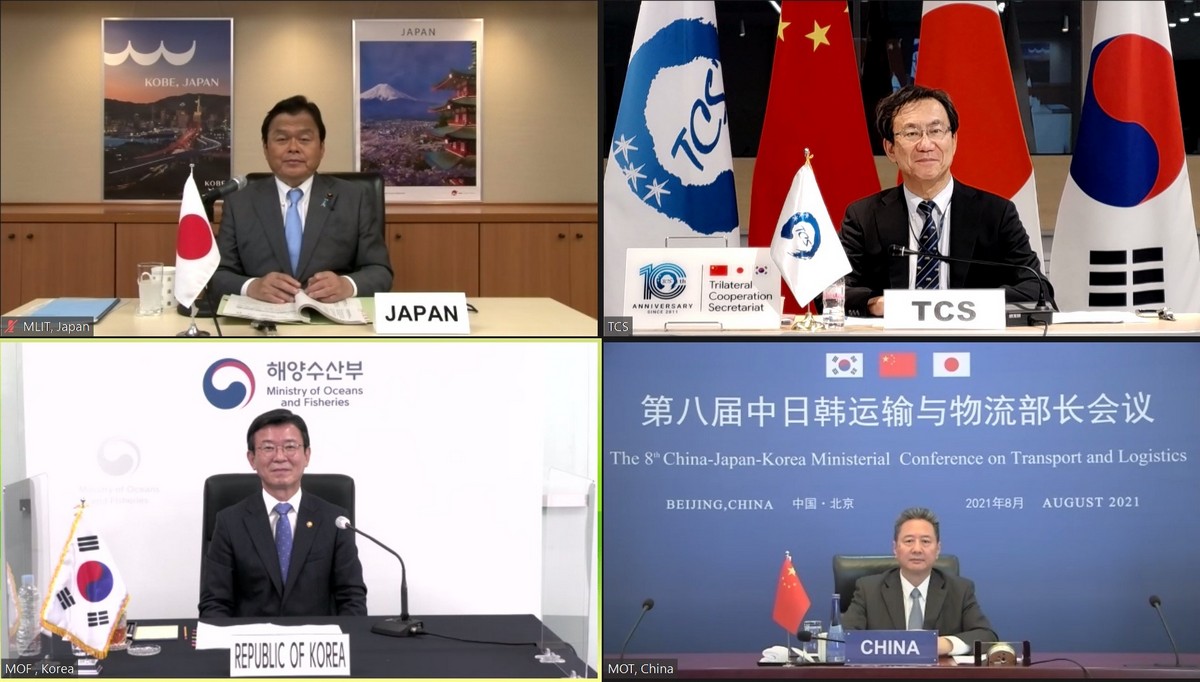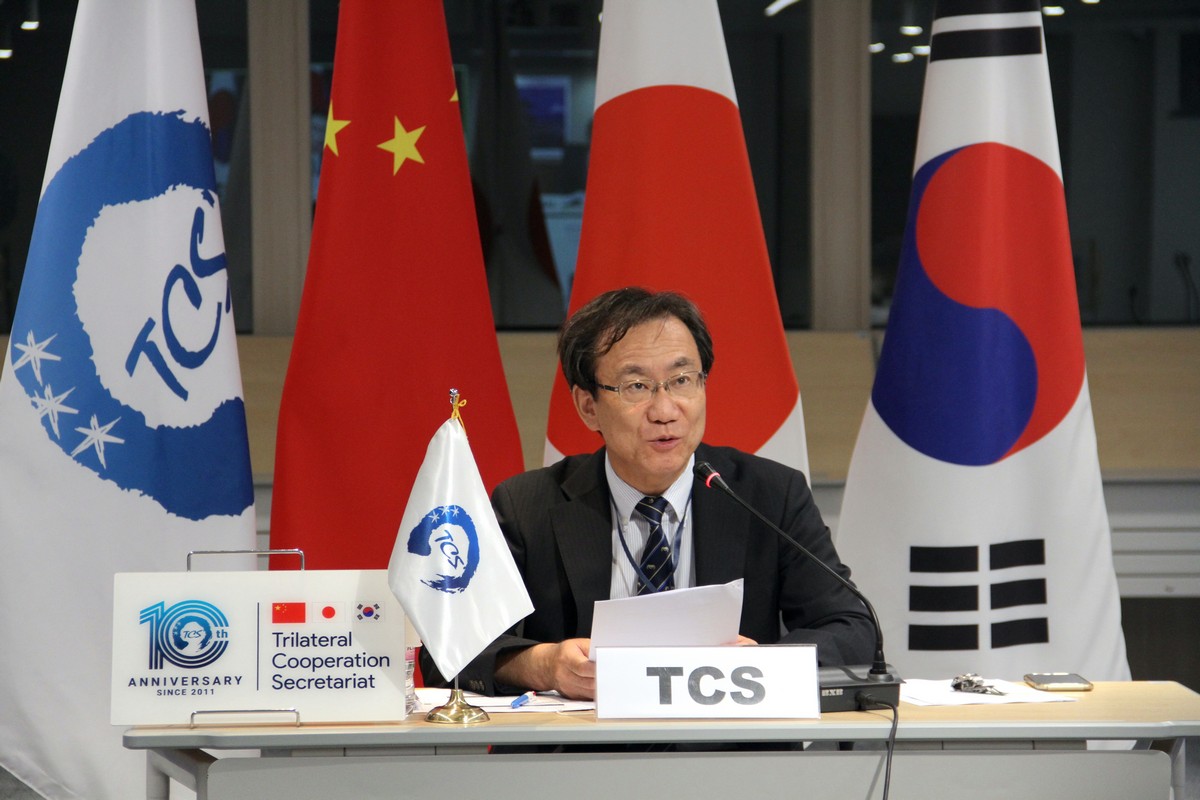 ▲SG MICHIGAMI Hisashi Delivering a Report