Others
Participation in the 13th NEAR General Assembly
2021.08.10
On August 10, 2021, TCS Secretary-General MICHIGAMI Hisashi delivered a congratulatory speech via video at the 13th General Assembly of the Association of North East Asia Regional Governments (NEAR). More than 250 participants from related organizations including regional governments (NEAR members, new members, associate members, and observers), international organizations and universities attended the assembly.
Secretary-General MICHIGAMI stated in his congratulatory speech that the TCS recognizes the importance of exchanges at the local government level and has been promoting various exchanges and cooperation among local governments such as support for Culture City of East Asia (CCEA) projects and the research project on CJK local city exchange. He stressed the importance of promoting exchanges and mutual understanding in local communities, which are the foundations of people's livelihoods, for regional peace and prosperity. He also conveyed his message of hope and congratulations for the continued development of NEAR and the successful hosting of the 13th General Assembly.
NEAR is an organization for multilateral international cooperation in Northeast Asia with 78 regional government members in six countries, including China, Japan and the ROK. This year marks the 25th anniversary of its foundation.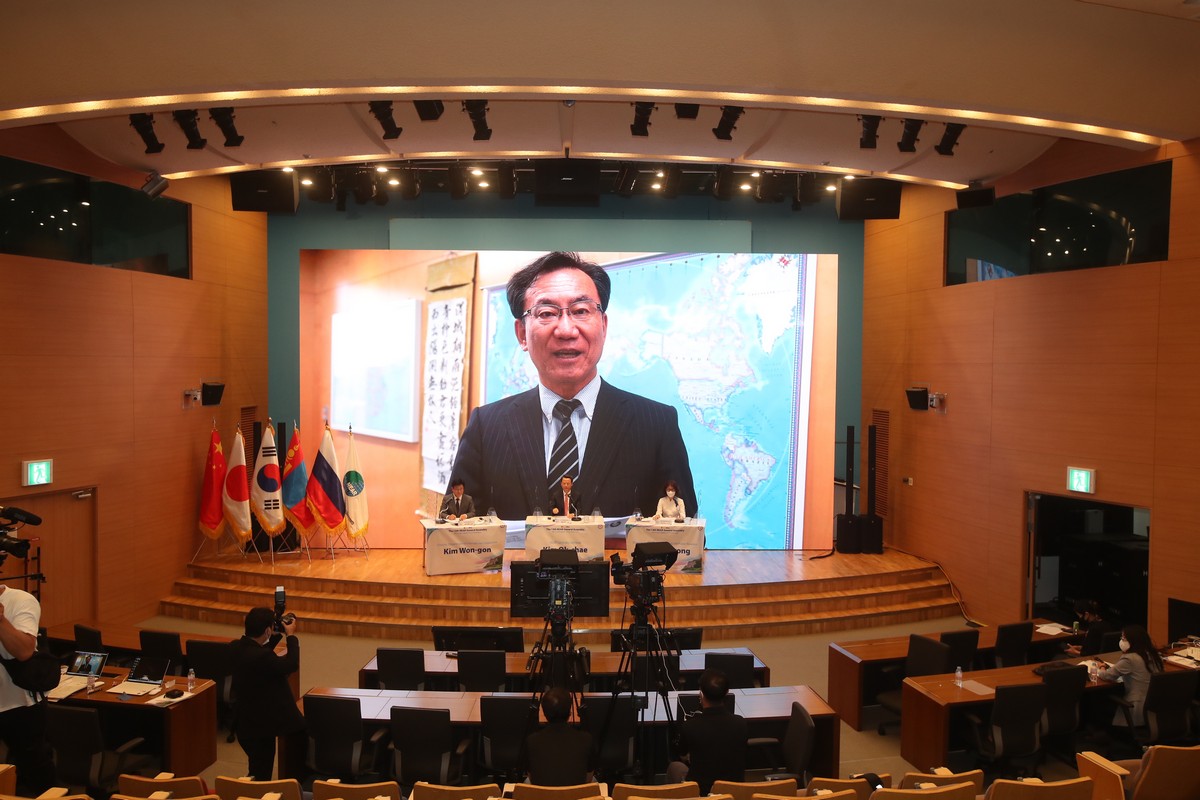 ▲ SG MICHIGAMI Hisashi delivering congratulatory speech