Seminar & Forum
RCEP Members International Trade Digital Expo
2021.07.28
On 28 July, TCS Deputy Secretary-General KANG Do-ho delivered video remarks to the opening ceremony of the RCEP Members International Trade Digital Expo. The online Expo is scheduled to last until 6 August, 2021.
In DSG KANG's remarks, he emphasized that it was important for relevant stakeholders to gather on this occasion to revitalize once-vigorous economic and trade cooperation against the challenges of COVID-19. In this respect, he appreciated China Council for the Promotion of International Trade (CCPIT)'s efforts in organizing this digital Expo so that RCEP members could meet and explore regional economic cooperation virtually. He also stressed that joint efforts and close cooperation could turn crisis into opportunity, as evidenced by the experience of TCS to be established against the background of Asian financial crisis.
DSG Kang underlined that, in the recently concluded TCS' annual event 2021 International Forum for Trilateral Cooperation (IFTC 2021), speedy transformation into digital economy and timely incorporation of UN sustainable development goals are trending for national policies and future business models. He paid his respect to all the stakeholders' efforts and dedication at such difficult time of the pandemic.
The Digital Expo was hosted by the CCPIT, and organized by China Chamber of International Commerce (CCOIC). Representatives from RCEP governments, business associations, and corporates attended the Digital Expo online.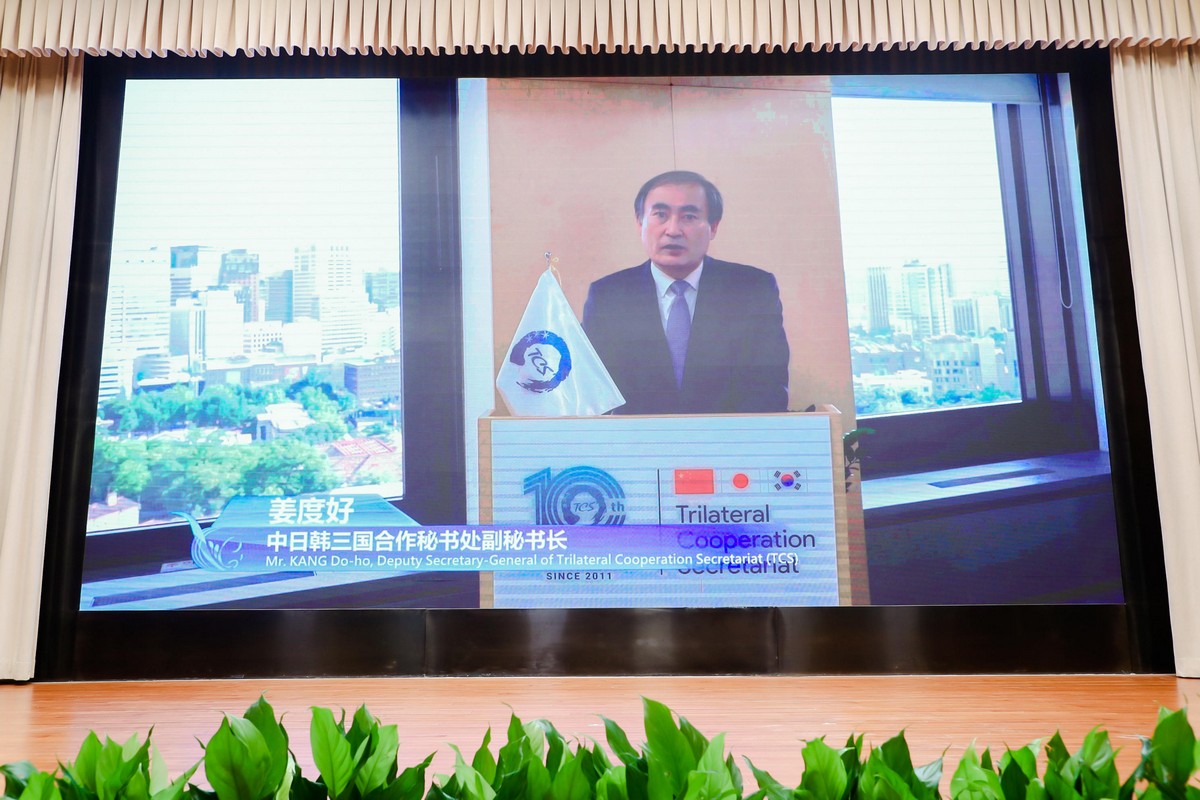 ▲DSG KANG Do-ho delivering video remarks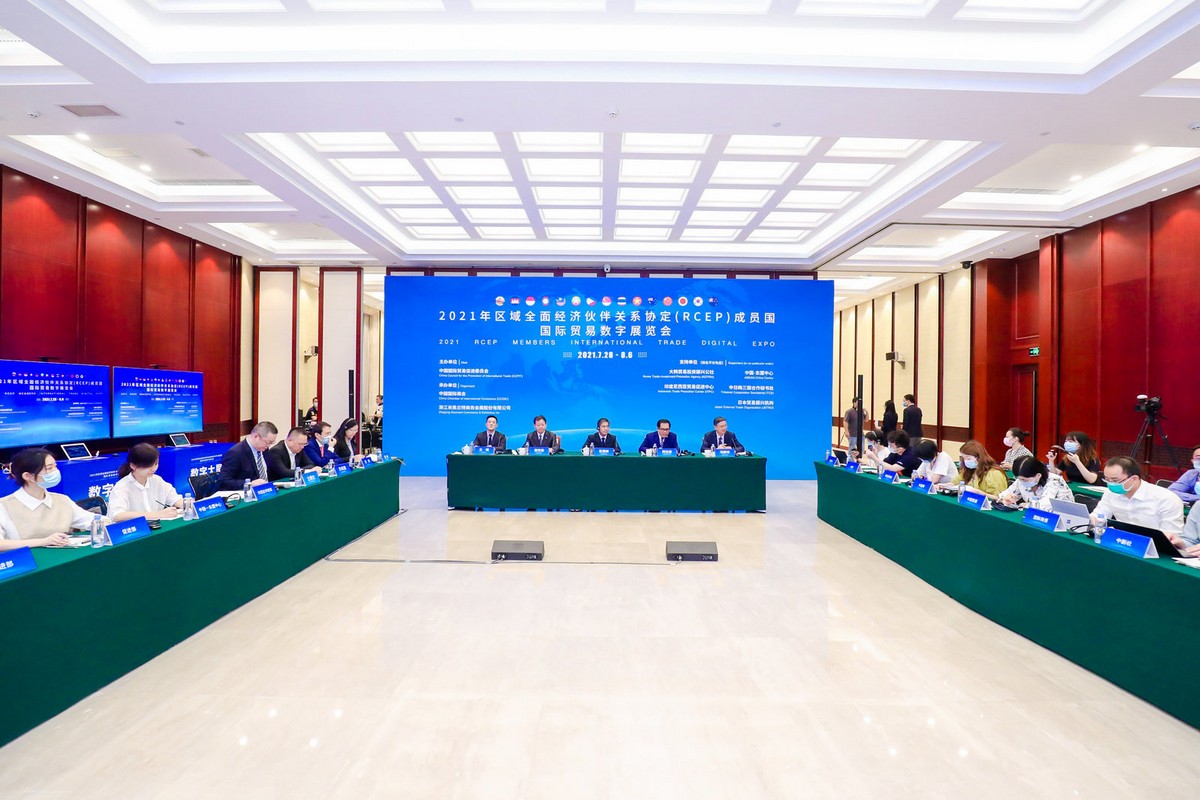 ▲Digital Expo Opening Ceremony in Progress