Seminar & Forum
The 4th China-Japan-Korea Business Conference
2021.05.25
On May 25, 2021, the 4th China-Japan-Korea Business Conference was held in Shaoxing, China. TCS Deputy Secretary-General KANG Do-ho delivered remarks via video. Government officials and business representatives of the three countries attended the Conference and discussed topics under the theme "New Challenge, New Revolution, and New Opportunities".
In the remarks, DSG KANG acknowledged the importance of holding such trilateral business conference at the time of transition and believed that the collaboration is in demand to overcome the hardness brought by the COVID-19.
DSG KANG restated the main economic topics discussed at the International Forum for Trilateral Cooperation held in Seoul in April 2021, namely sustainable development, digital economy and business recovery. He encouraged business to carry on the collaboration especially in the emerging areas such as digitalization, environment, and healthcare, etc.
DSG Kang emphasized that 2021 is the 10th anniversary of TCS. As the common asset of the three countries, TCS commits to continuously supporting governmental and non-governmental activities to promote trilateral cooperation.
TCS attended the 2021 Conference as a supporting organization. To congratulate Shaoxing been selected as one of the 2021 Cultural Cities of East Asia and to recognize Shaoxing's contributions in promoting people-to-people exchanges and business cooperation, TCS sent the congratulations letter to the Shaoxing Municipal Government. The 2021 Conference was co-organized by the China Chamber of International Commerce, Japanese Chamber of Commerce and Industry in China, Korea Chamber of Commerce in China, CCPIT Zhejiang and Shaoxing Municipal Government.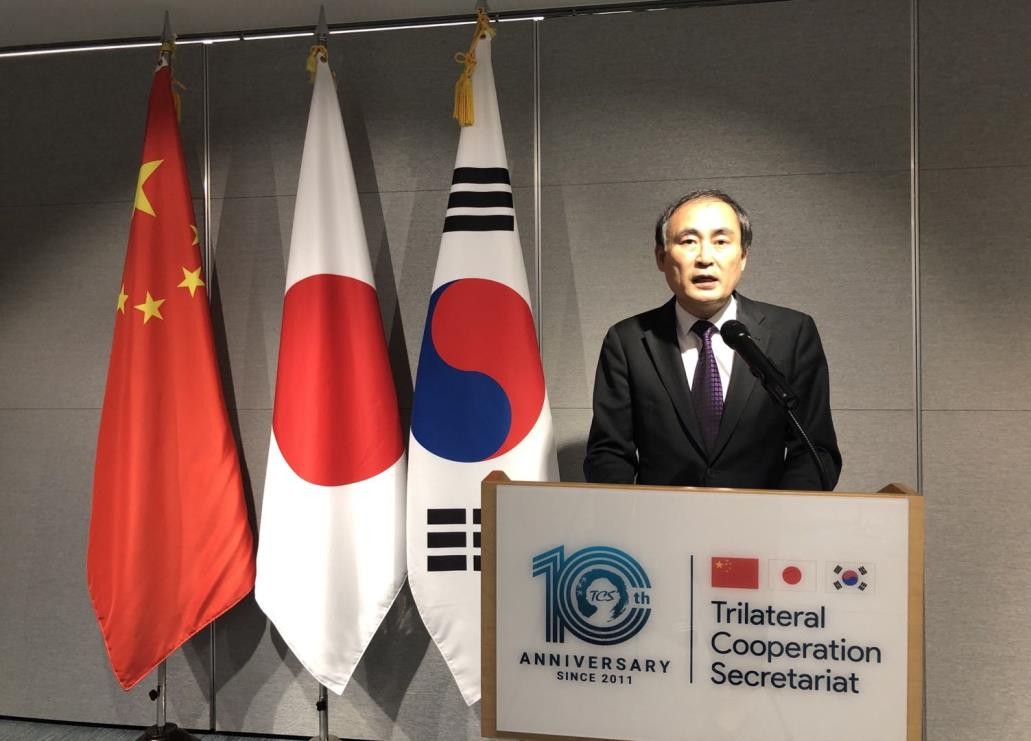 ▲DSG KANG Do-ho delivering remarks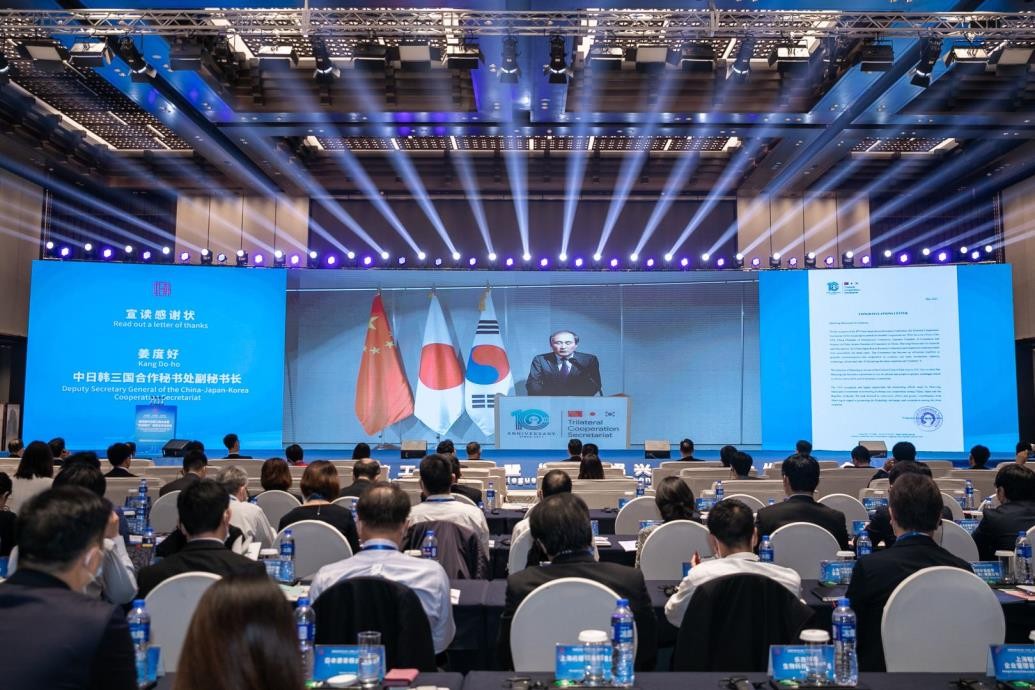 ▲The 4th CJK Business Conference (Photo from the host)