Seminar & Forum
High-level Forum for RCEP Economic and Trade Cooperation
2021.04.25
High-level Forum for RCEP Economic and Trade Cooperation was held on April 25- 26, 2021 in Qingdao, China. Deputy Secretary-General of the Trilateral Cooperation Secretariat KANG Do-ho delivered remarks on April 25 via video. Over 300 representatives from government agencies, chambers of commerce, industry institutions, business associations among RCEP countries as well as international organizations attended the forum.
DSG KANG expressed his appreciation to the Qingdao Municipal Government and China Chamber of International Commerce (CCOIC) for organizing the forum to promote regional prosperity and stability, and gather momentum to accelerate global economic recovery in the post-COVID-19 era. He indicated that the China, Japan and South Korea contributed to regional economic development by close cooperation and culture exchange. In addition, Asian countries are showing high-growth potential as important economic cooperation partners of the three countries, he hope that crisis- resistant reciprocal cooperation will serve as a robust stepping stone to cope with new challenges and find present opportunities in the COVID-19 era.
The High-level Forum, under the theme "Promoting Recovery by Sharing Opportunities and Seeking Common Development", is designed to help enterprises actively participate in international cooperation and competition and share the development dividends brought about by the RCEP.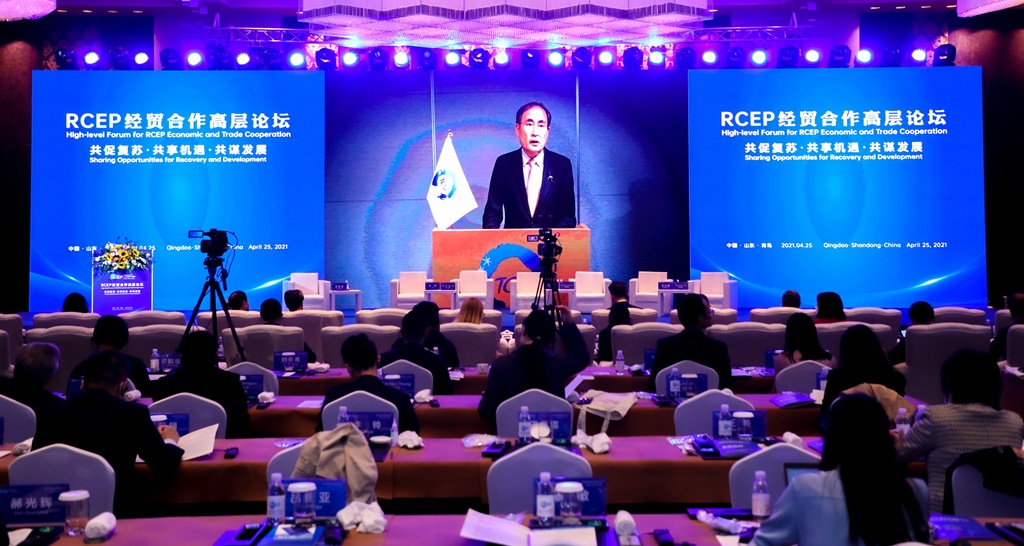 ▲DSG Kang delivering remarks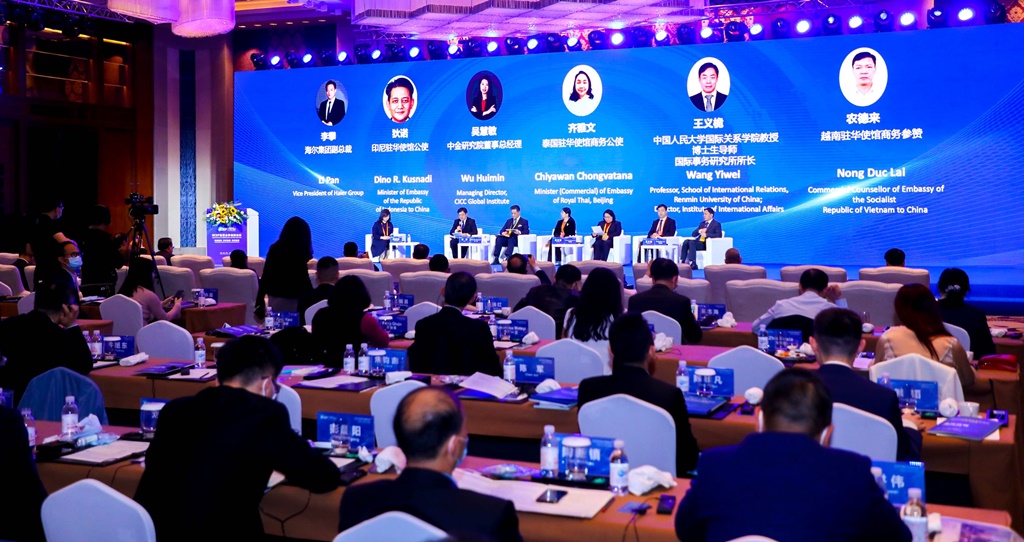 ▲High-level Forum for RCEP Economic and Trade Cooperation