Others
TCS Published 10th Anniversary Commemorative Photo Booklet
2021.04.19
2021 marks the 10th anniversary of the TCS. In commemoration, the TCS published a photo booklet titled The First 10 Years: Photo Booklet of Trilateral Cooperation Secretariat in three bilingual editions in Chinese-English, Japanese-English and Korean-English.
Through lens of dozens of photos, the booklet spotlights the TCS' endeavors and accomplishments in the past 10 years, covering trilateral summits, ministerial mechanisms, intergovernmental consultations and cooperative projects in politics, economy and socio-culture, and illustrating the momentum and dynamics of the TCS itself and trilateral cooperation among China, Japan and the ROK. The TCS expects this booklet would serve as a vivid and comprehensive messenger to raise the awareness of the general public on the TCS and the trilateral cooperation the TCS is dedicated to.
The booklet was launched on 19 April 2021, alongside the opening ceremony of the 10th anniversary photo exhibition in Seoul that is going to be on display until 28 April 2021.
The hard copies of the booklet is being distributed alongside the photo exhibition and upcoming commemorative events including the 2021 International Forum for Trilateral Cooperation, the TCS's annual flagship event to be convened on 27 April 2021. Soft copies can be accessed on the TCS's website via the following links.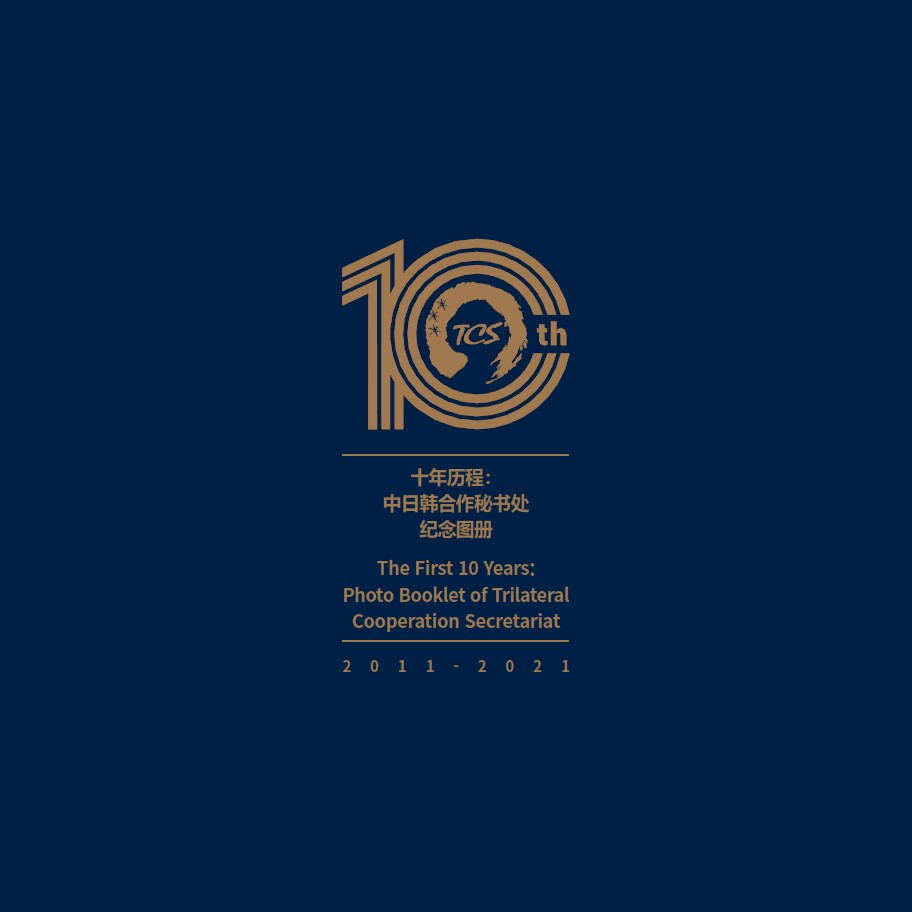 1. TCS 10th Anniversary Photo E-Booklet [Chinese-English edition]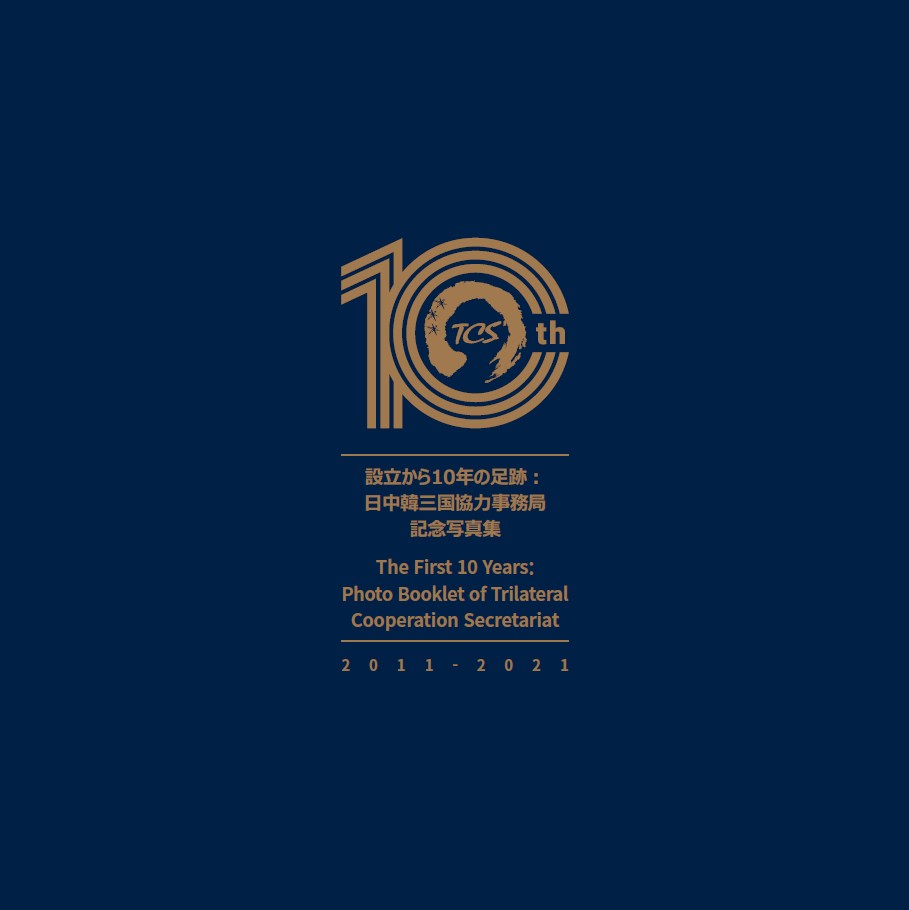 2. TCS 10th Anniversary Photo E-Booklet [Japanese-English edition]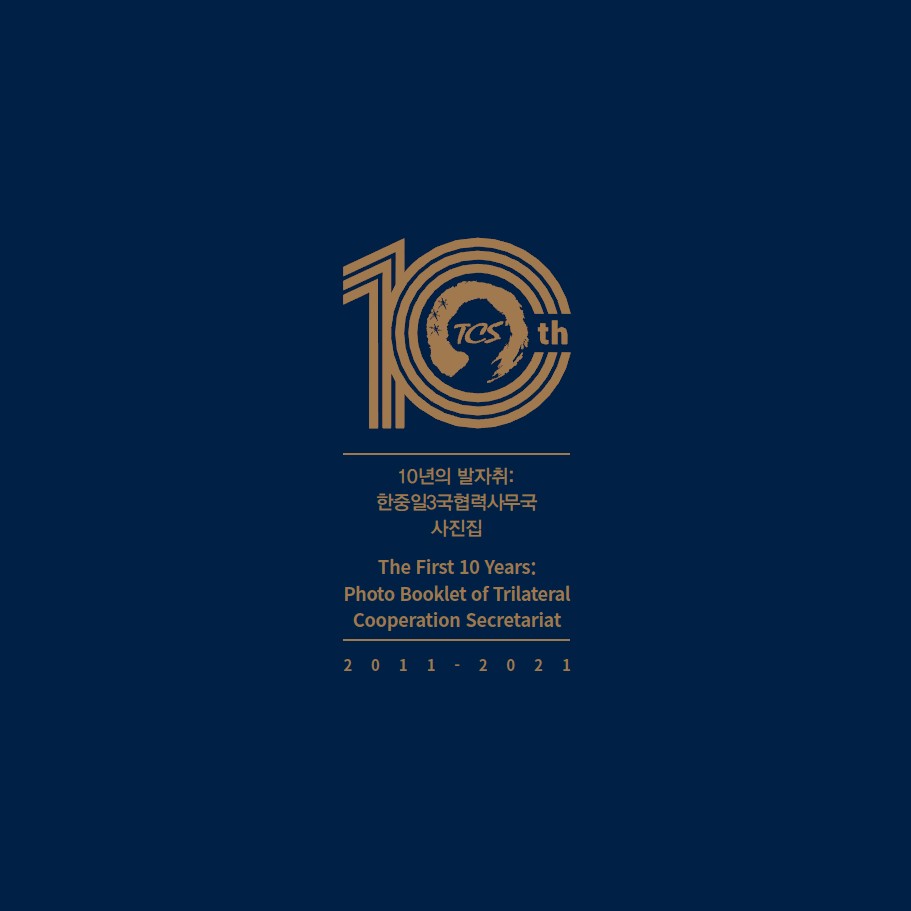 3. TCS 10th Anniversary Photo E-Booklet [Korean-English edition]