Seminar & Forum
DSG CAO Jing Participated in BFA Round-Table on Asian Regional Cooperation Organization
2021.04.20
On April 20, TCS Deputy Secretary-General CAO Jing participated in the Round-Table on Asian Regional Cooperation Organization during the Boao Forum for Asia (BFA) Annual Conference 2021 and made remarks via video conferencing.
Echoing the theme of BFA Annual Conference 2021, DSG CAO stressed that the challenges brought by the ongoing changes in regional and international landscapes have given rise to opportunities to strengthen the economy and global governance. She called for close communication and collaboration among Asian regional cooperation organizations by leveraging their own advantages, so as to endeavor to put the world on track and bring more tangible benefits to the peoples. She spoke highly of the noticeable momentum and fruitful outcomes of the trilateral cooperation among China, Japan and the ROK, including that in combating the COVID-19 pandemic. The remarks were concluded with the introduction of TCS 10th anniversary and the series of commemorative events, such as TCS' annual flagship event International Forum for Trilateral Cooperation to be convened on 27 April.
TCS has been a regular participant of the Round-Table which is hosted by China Institute of International Studies. Other speakers of this year's Round-Table included ASEAN Secretariat Secretary-General Dato LIM Jock Hoi, Shanghai Cooperation Organization Secretary-General NOROV Vladimir, and ASEAN- China Centre Secretary-General CHEN Dehai, among others.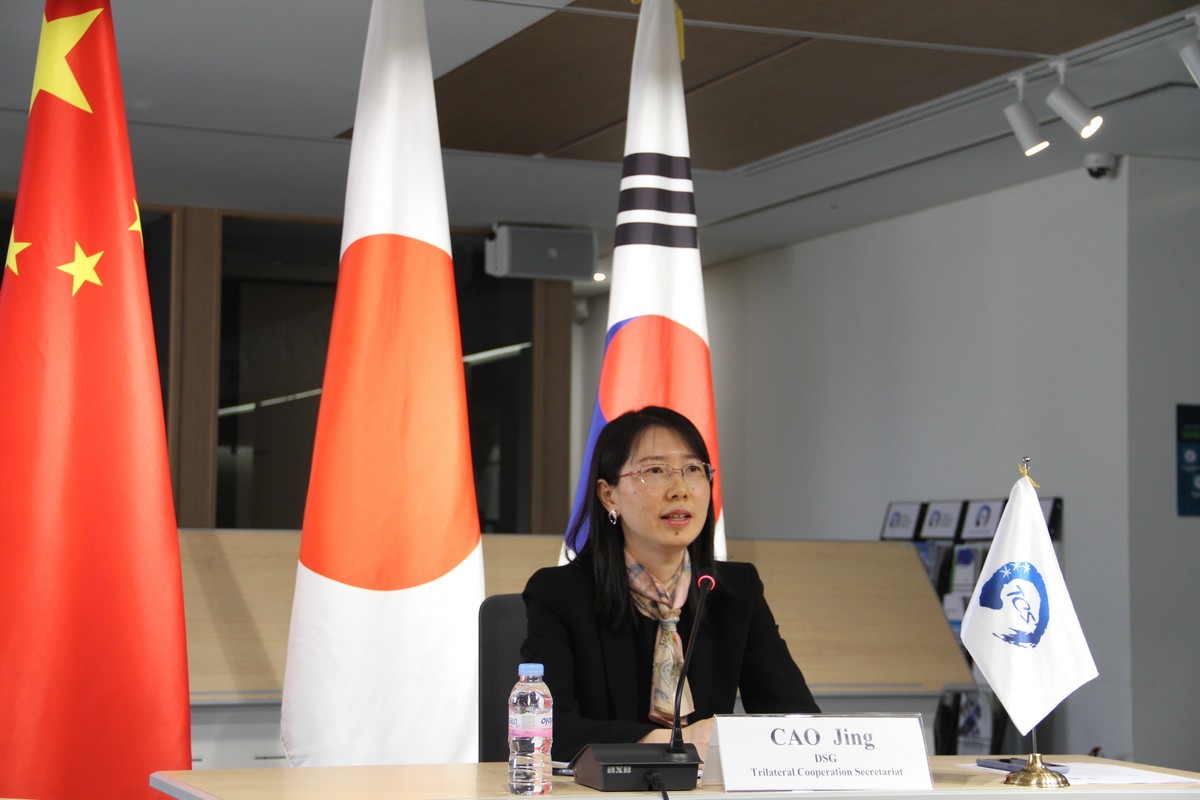 ▲DSG CAO Jing speaking at BFA Round-Table on Asian Regional Cooperation Organization (1)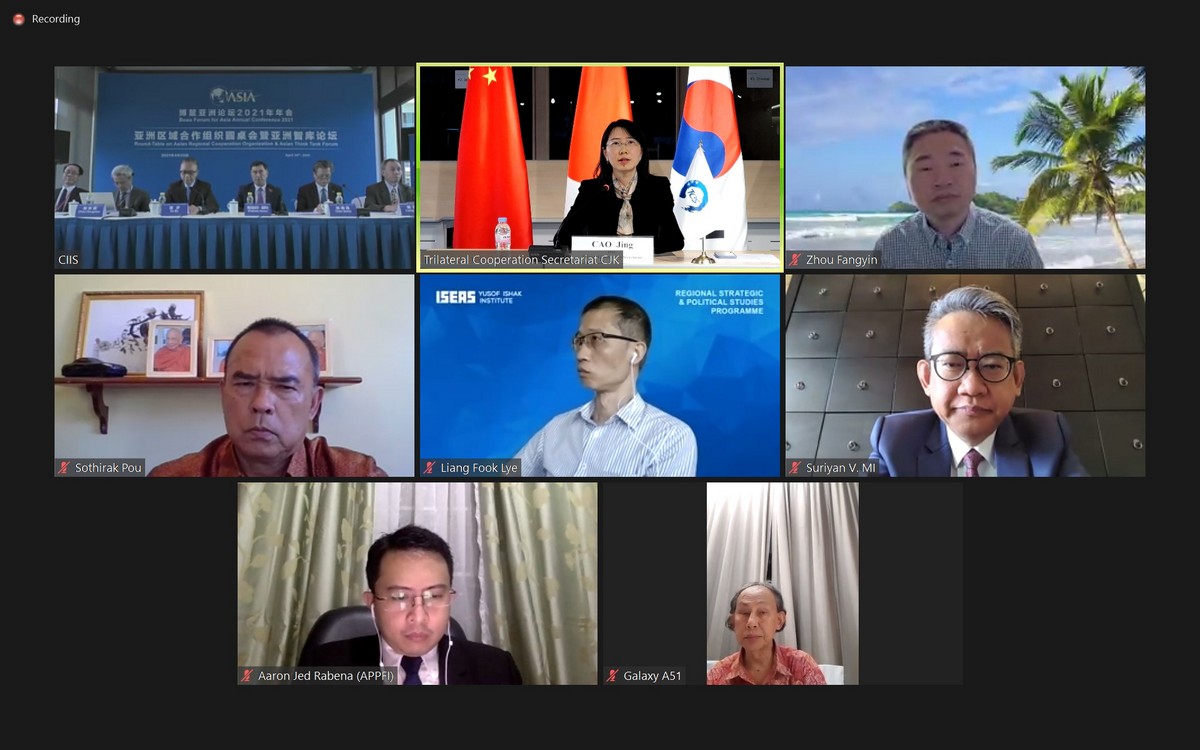 ▲BFA Round-Table on Asian Regional Cooperation Organization ongoing (2)