Mechanisms
TCS Attended the 5th Trilateral Cyber Policy Consultation
2020.12.09
The 5th Trilateral Cyber Policy Consultation was held via video conference on 9 December 2020. Mr. LEE Choong-myon, Ambassador for International Security Affairs of the Ministry of Foreign Affairs of the ROK, Mr. WANG Lei, Coordinator for Cyber Affairs of the Ministry of Foreign Affairs of China, and Mr. AKAHORI Takeshi, Ambassador in charge of International Security Policy and Cyber Policy of the Ministry of Foreign Affairs of Japan led the consultation with attendance of representatives from relevant ministries and agencies of the three countries. The TCS participated as an observer.
The three sides exchanged views of recent situation in cyberspace and the impact of COVID-19 on cybersecurity. They also discussed international and regional process on cyber issues. Furthermore, possible areas for future cooperation among the three countries were explored.
The Trilateral Cyber Policy Consultation has been held since 2014, which plays an important role in promoting information exchanges and cooperation in the field of cyber security among the three countries.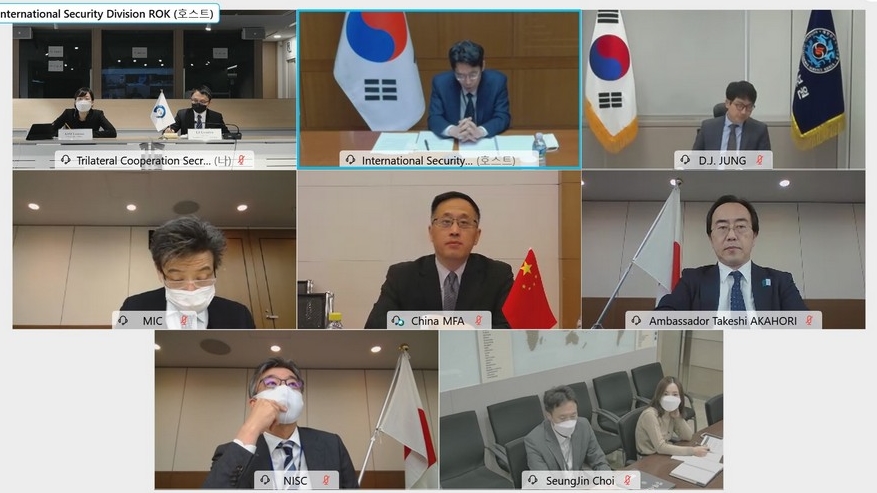 ▲5th Trilateral Cyber Policy Consultation