Mechanisms
Participation to the 13th China-Japan-ROK Cultural Content Industry Forum
2020.11.05
The 13th China-Japan-ROK Cultural Content Industry Forum was held online, on November 5, 2020. The Forum was hosted by the Ministry of Economy, Trade and Industry of Japan (METI), and was participated by Mr. OGASAWARA Yoichi, Deputy Director-General for IT Strategy, METI of Japan, Mr. MA Feng, Deputy Director General, Department of Industries Development of the Ministry of Culture and Tourism (MCT) of China and Mr. KIM Hyunhwan, Director General, Content Policy Bureau, Ministry of Culture, Sports and Tourism (MCST) of the ROK, as well as representatives from the industry and related government agencies. From the Trilateral Cooperation Secretariat (TCS), Director of Socio-Cultural Affairs, KIM Minjeong delivered a congratulatory remarks.
The Forum is held annually since 2002, participated by the government officials and representatives from the relevant private sector companies to share and discuss the cultural content industry of the three countries to expand a common market.
The 13th Forum consisted of the Trilateral Intergovernmental Meeting, Online Panel Discussion and Online Seminar, and was held jointly with Content Market at the Tokyo International Film Festival (TIFFCOM). The themes discussed at the Trilateral Intergovernmental Meeting were: 1) the impact of "COVID-19" on each country's contents industry and 2) the role of digital contents in the world After "COVID-19" and With "COVID-19". At the Trilateral Intergovernmental Meeting, a Joint Statement was adopted for the future continuation of the cooperation among the cultural content industry of the three countries. The 14th Forum is planned to be held in China in 2021.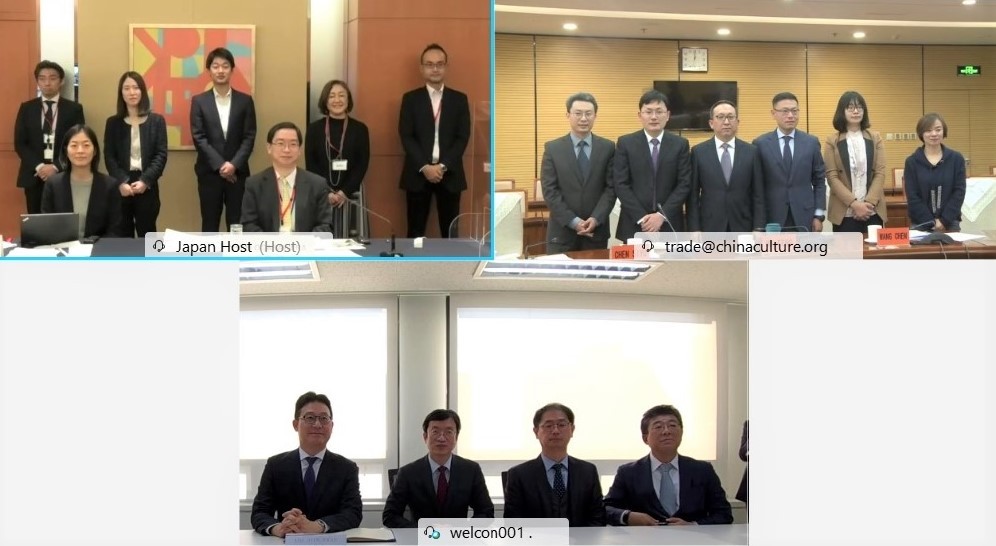 ►Group photo (Top left: Japan, top right: China, bottom; ROK)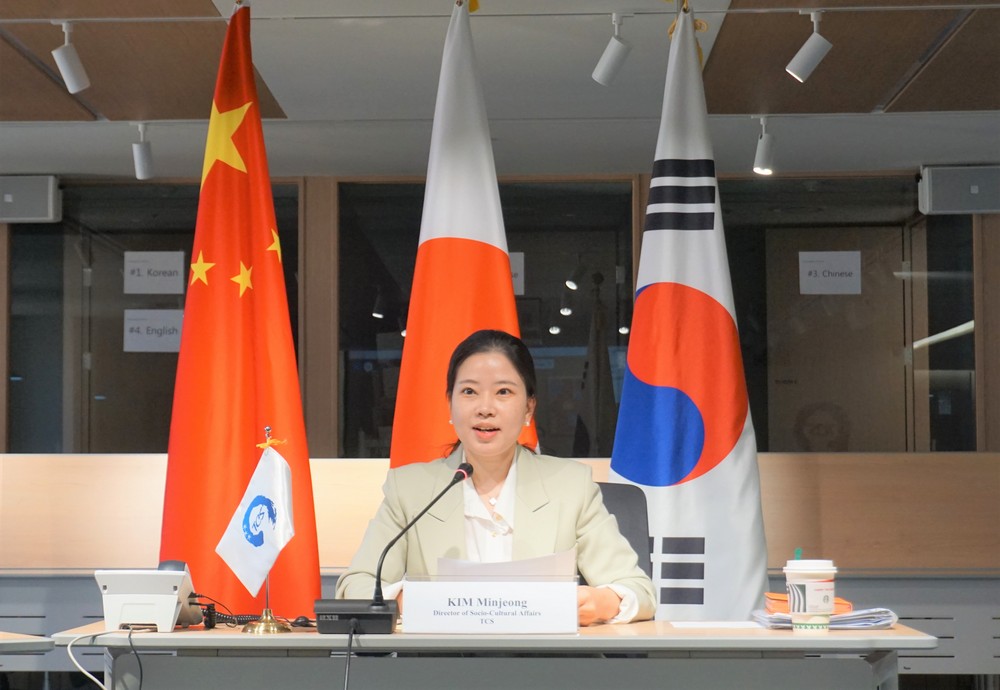 ►Director of Socio-Cultural Affairs, KIM Minjeong delivering congratulatory remarks