Seminar & Forum
East Asia Inter-regional Dialogue 2020: COVID-19 Pandemic and Ways to Future-oriented Trilateral Cooperation and Beyond
2020.10.28
The Trilateral Cooperation Secretariat (TCS) held the Online East Asia Inter-regional Dialogue 2020: COVID-19 Pandemic and Ways to Future-oriented Trilateral Cooperation and Beyond on 28 October 2020. TCS Secretary-General MICHIGAMI Hisashi and Deputy Secretary-General CAO Jing attended the Dialogue and delivered remarks. The Dialogue was moderated by Prof. JUN Bong-Geun of Korea National Diplomatic Academy. Around 100 audience participated in the Dialogue online.
TCS Secretary-General MICHIGAMI introduced the outcomes and progress of trilateral cooperation among China, Japan and the ROK as well as TCS's efforts during the pandemic. He emphasized that ASEAN plus Three countries should strengthen experience sharing on dealing with COVID-19 pandemic, and called for the re-enhancement of the foundations for a people-centered and inclusive approach to development. He noted that both quick business recovery and mid-and-long term strategies should be focused to achieve sustainable development goals.
The eminent researchers including Prof. ZHA Daojiong (Peking University of China), Prof. TERADA Takashi (Doshisha University of Japan), Dr. CHOI Eunmi (Asan Institute for Policy Studies of the ROK), Associate Prof. KUIK Cheng-Chwee (National University of Malaysia), and Prof. TO Minh Thu (Diplomatic Academy of Vietnam) assessed the direct and indirect effects of the COVID-19 pandemic on the political, economic and socio-cultural aspects of trilateral cooperation and ASEAN Plus Three (APT) cooperation and provided constructive and feasible policy suggestions on enhancing future trilateral cooperation and APT cooperation in various areas against the backdrop of COVID-19 pandemic.
In the closing session, TCS Deputy-Secretary General CAO Jing spoke highly of the achievements of trilateral cooperation and APT cooperation during the pandemic. She noted that, facing the challenges of the pandemic, the region should build a peaceful and harmonious East Asia through dialogue and cooperation. The TCS will continue to make more efforts in this regard.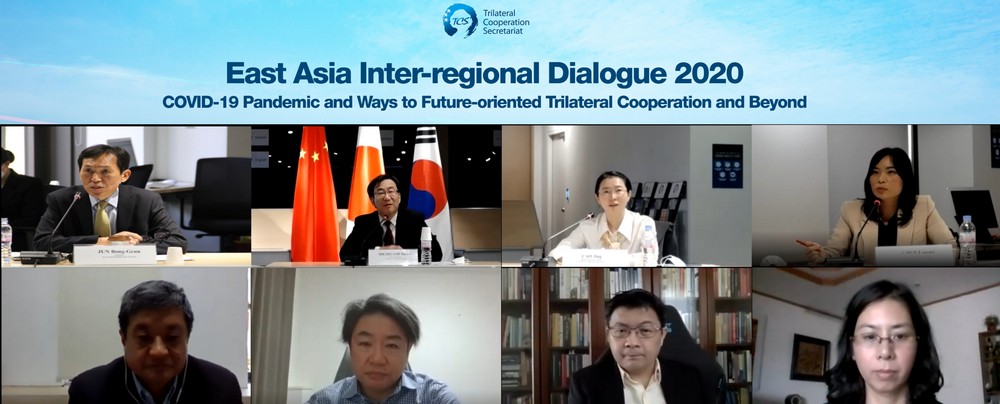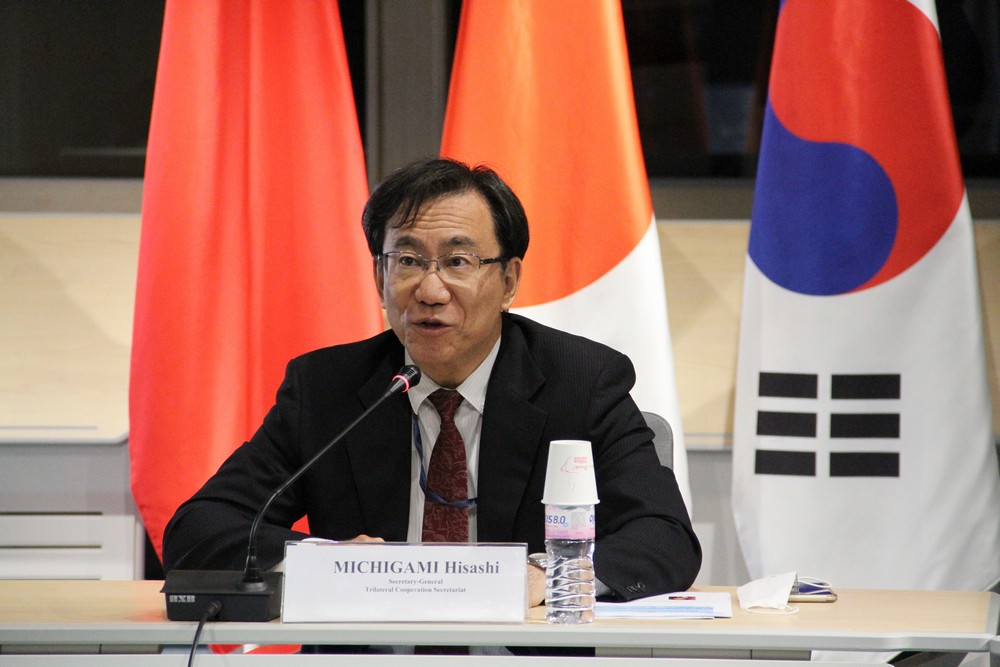 ▲ SG MICHIGAMI Opening remarks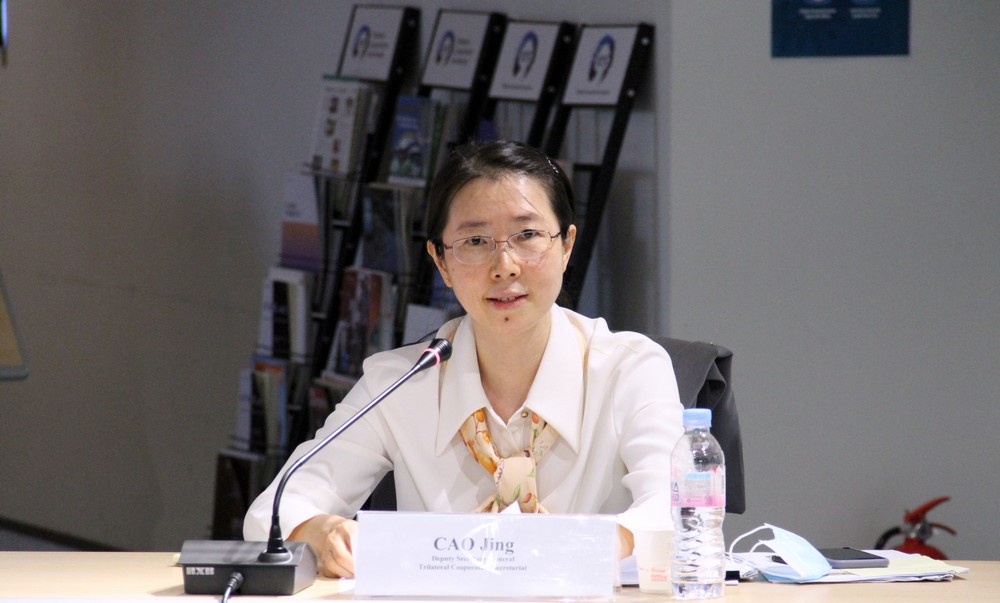 ▲ DSG CAO Closing remarks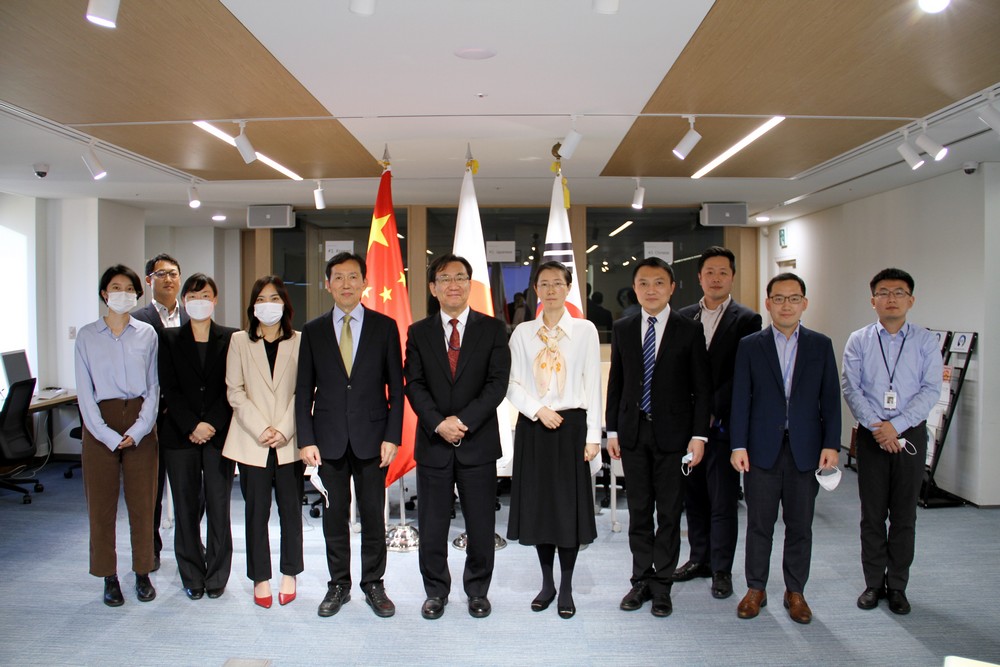 TCS Event
Related News
Related Video