Others
The TCS releases 2019 Trilateral Statistics
2020.04.03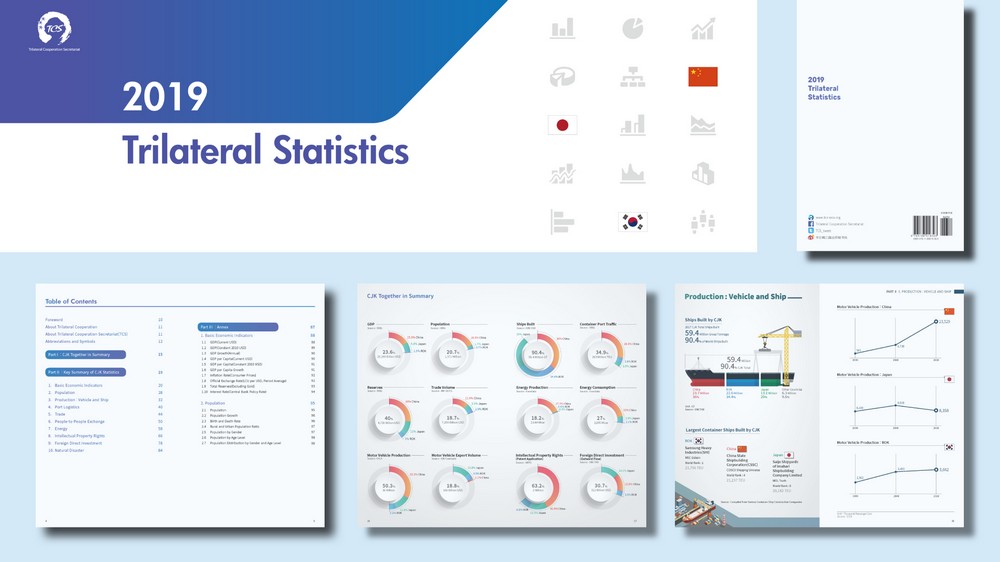 The TCS releases 2019 Trilateral Statistics available on paperback and electronic versions.
2019 Trilateral Statistics includes interactive graphs as well as summary tables and infographics which offer a comprehensive development trend of the three countries individually and the importance of trilateral cooperation.
For those users wishing to utilize the original data, the MS Excel file is downloadable in the TCS website.
Download the booklet and data :