Others
TCS Board Paid a Courtesy Visit to Chinese Embassy in the ROK
2020.02.18
On 18 February, TCS Secretary-General MICHIGAMI Hisashi and Deputy Secretaries-General CAO Jing and KANG Do-Ho paid a courtesy visit to Chinese Embassy in the ROK and met with Ambassador XING Haiming to exchange views on the progress of trilateral cooperation among China, Japan and the ROK.
Ambassador XING Haiming warmly welcomed the TCS Board and spoke highly of the achievements of TCS and the Board's efforts in promoting trilateral cooperation. Ambassador XING introduced that the Chinese government was taking rigorous actions against COVID-19 and expressed his deep appreciation to the precious material and spiritual support from the international community including Japan, the ROK and TCS. Ambassador XING highlighted that Chinese Embassy would fully support and cooperate with TCS to better promote the bilateral relations and trilateral cooperation among the three countries.
SG MICHIGAMI Hisashi congratulated Ambassador XING for his appointment. Regarding the current situation of COVID-19, SG MICHIGAMI said that TCS had made its contributions to China's fight against the virus and expressed his confidence that Chinese government and people would overcome the current difficulties. He
introduced TCS' efforts and the new progress of the trilateral cooperation among the three countries. In order to keep the momentum of the trilateral cooperation and bring more concrete outcomes to the peoples of the three countries, SG MICHIGAMI appreciated the continuous support from Chinese Embassy and looked forward to further strengthening the cooperation with the Embassy in this regard.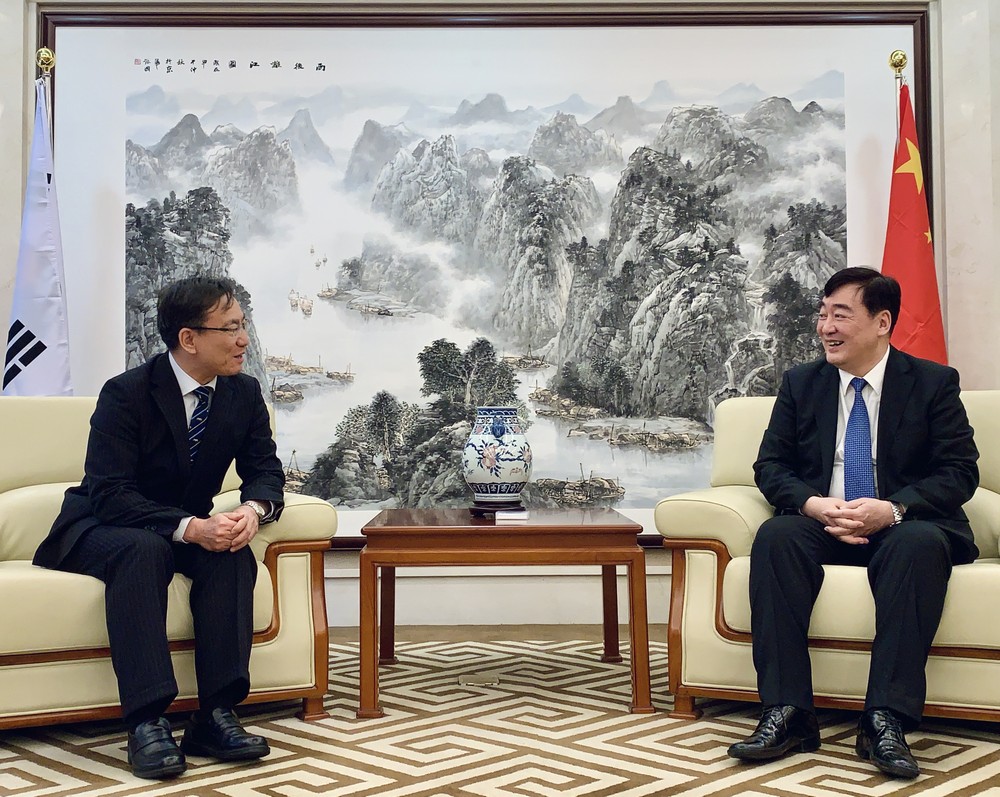 ► SG MICHIGAMI Met with Ambassador XING (1)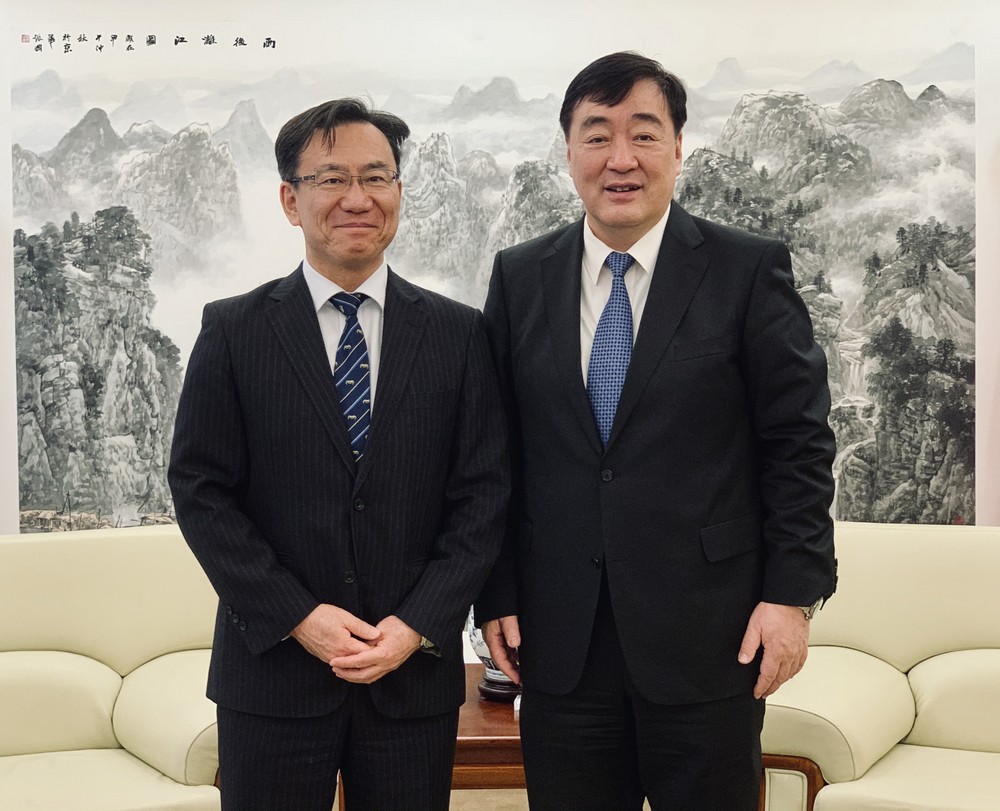 ► SG MICHIGAMI Met with Ambassador XING (2)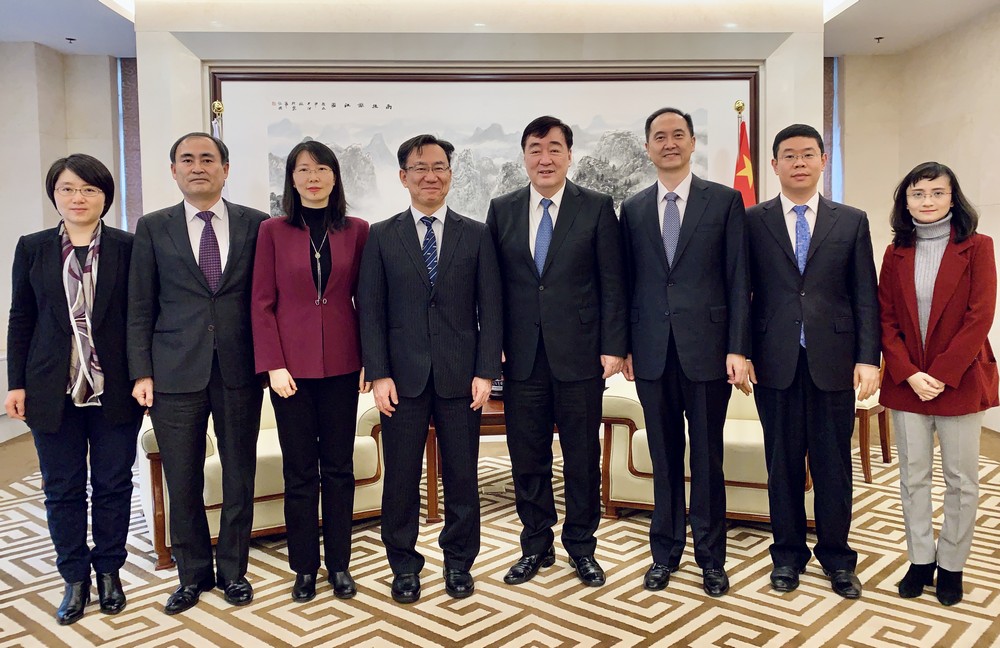 ► Group photo between TCS delegation and Chinese Embassy