Others
TCS Delegation paid courtesy visits to Embassies of China and the ROK in Japan
2020.01.15 ~ 2020.01.17
The new board members of the TCS headed by Secretary-General MICHIGAMI Hisashi paid courtesy visits to Embassy of China and Embassy of the Republic of Korea in Japan on January 15 and 17, 2020 to exchange views on trilateral cooperation and explore possible collaboration with the two embassies.
On January 15, TCS delegation met Mr. KONG Xuanyou, Ambassador of China to Japan and had fruitful exchange and discussion on the measures of promoting trilateral cooperation. Amb. Kong highly emphasized the significance of people-to-people exchange among the three countries to further deepen trilateral cooperation. SG Michigami introduced the current progress of trilateral cooperation mechanism and TCS's relevant contribution. Both agreed to enhance mutual collaboration and further facilitate trilateral cooperation in non-governmental fields.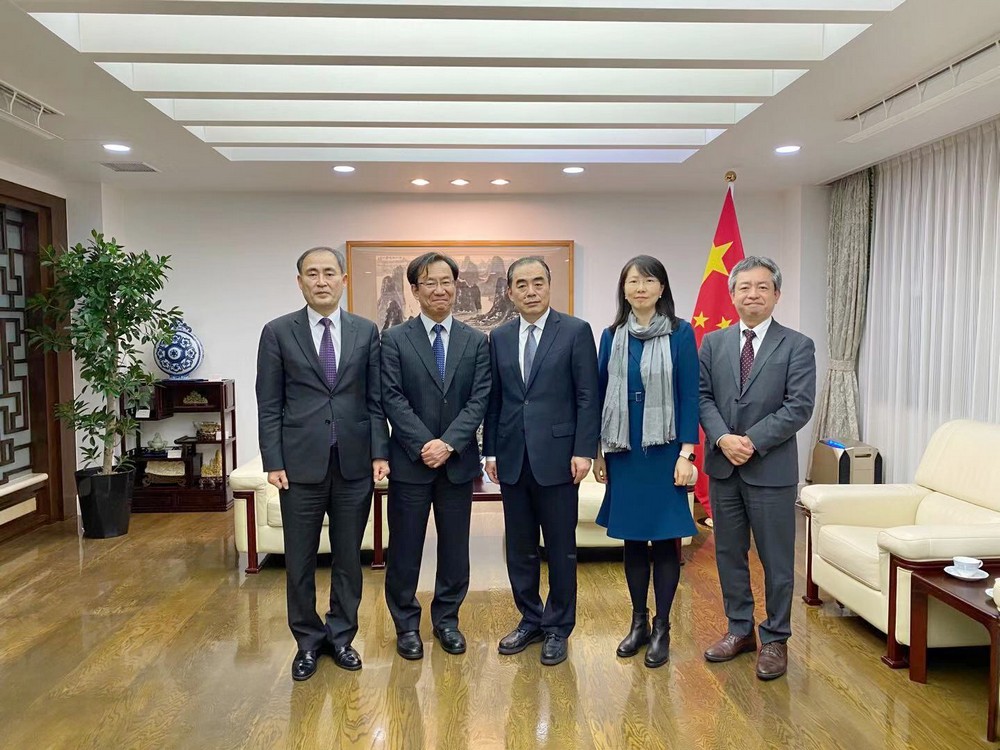 ▲TCS delegation with Mr. KONG Xuanyou, Ambassador of China to Japan
On January 17, TCS delegation had luncheon meeting with Mr. NAM Gwan Pyo, Ambassador of the ROK to Japan. Amb. Nam showed high expectation on the TCS's role in advancing trilateral cooperation and encouraged the TCS to expand the activities to facilitate mutual communication among the people of the three countries. SG Michigami briefed the recent progress of trilateral cooperation mechanisms and hoped to receive continuous support from Embassy of the ROK in Japan for TCS's activities.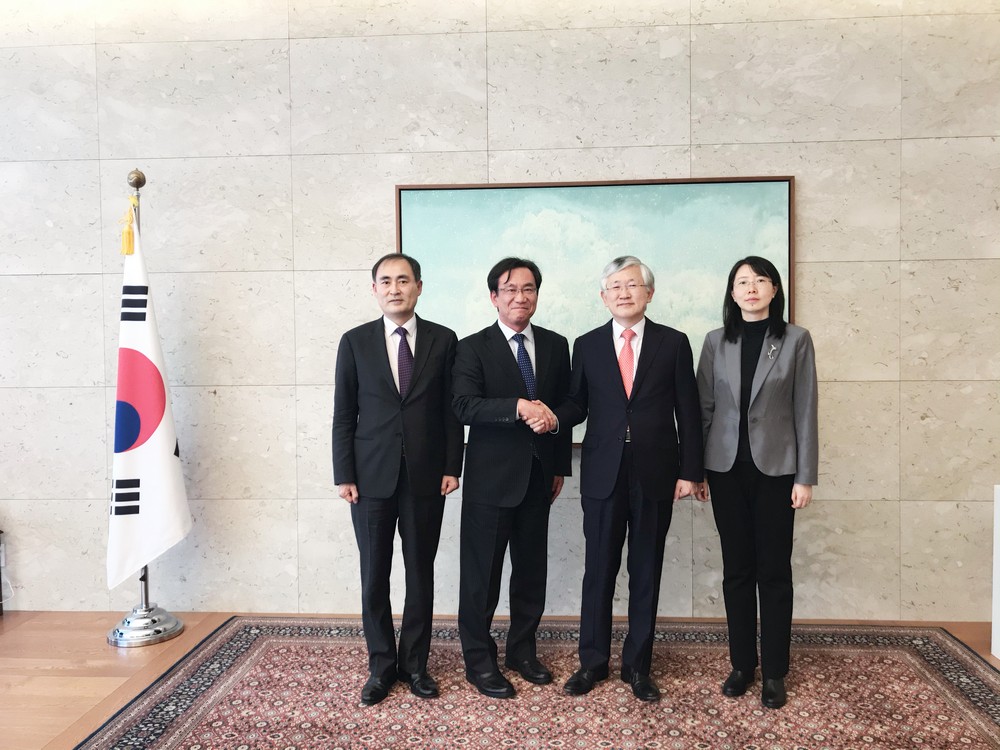 ▲New board members of the TCS with Mr. NAM Gwan Pyo, Ambassador of the ROK to Japan