Others
46th East Asia Business Council Meeting, Hanoi Vietnam
2020.01.11
Director of Economic Affairs QIAO Wen attended the 46th East Asia Business Council (EABC) Meeting in Hanoi, Vietnam on January 11, 2020. Representatives from ASEAN+3 business associations were invited to discuss strengthening further cooperation in ASEAN+3 economic and business sectors.
At the Meeting, Director QIAO introduced TCS's main activities in 2019, including supporting Trilateral Summit, ASEAN+ 3 Summit and ministerial meetings, organizing International Forum for Trilateral Cooperation (IFTC) and Trilateral Entrepreneurs Forum. Director QIAO also shared the Final Report of the Joint Study <Trilateral Cooperation on E‐Commerce>, which was coordinated by the TCS in close collaboration with the three Economic and Trade Ministries as well as the future plan on TCS activity in 2020. TCS would continue to communicate with EABC and explore future cooperative activities to contribute to the development of ASEAN+3 business cooperation in the future.
The EABC was inaugurated in 2004 in Kuala Lumpur, endorsed by ASEAN+3 leaders in October, 2003. Its objective is to strengthen cooperation among ASEAN+3 private sectors as well as promote intraregional trade and investment. Based on the 'Manila Declaration on the 20th Anniversary of ASEAN+3
Cooperation' and 'ASEAN+3 Cooperation Work Plan 2018‐2022' of the 20th ASEAN+3 Summit, the TCS promotes trade and investment through collaboration with the EABC with a view to promoting deeper regional integration and further enhancing the work and initiatives of ASEAN+3 cooperation.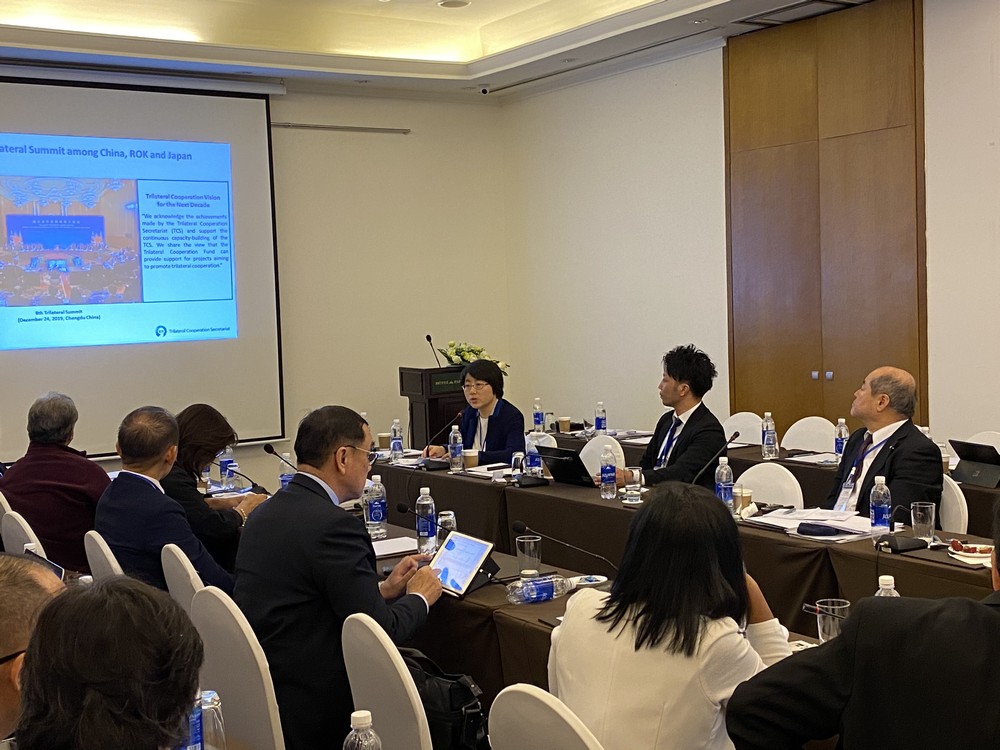 ▲Director QIAO's presentation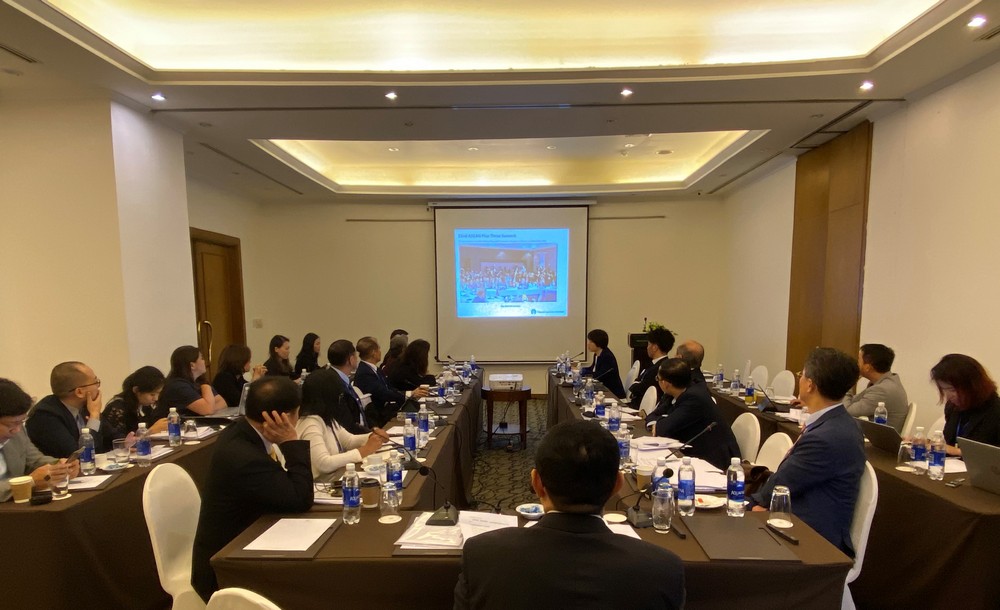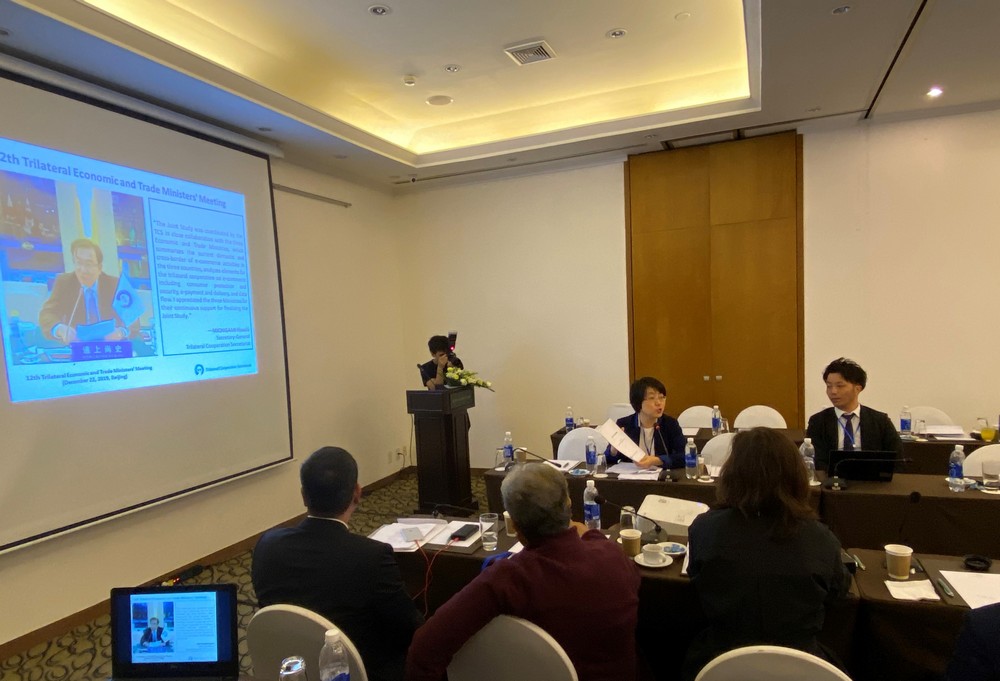 ▲46th EABC meeting in progress