Mechanisms
8th Trilateral Summit in Chengdu, China
2019.12.24
The 8th Trilateral Summit* among the People's Republic of China, Republic of Korea, and Japan was held in Chengdu, China, on December 24, 2019. The Summit was chaired by Chinese Premier LI Keqiang, and attended by the ROK President MOON Jae-in and Japanese Prime Minister ABE Shinzo. The leaders discussed the progress of trilateral cooperation and regional and international issues, and adopted a document containing the trilateral cooperation vision for the next 10 years. TCS SG MICHIGAMI Hisashi, DSG CAO Jing and DSG KANG Do-ho also participated in the Meeting.
* Prior to the meeting, the leaders also attended Trilateral Business Summit. In the afternoon, they visited Du Fu Thatched Cottage (杜甫草堂) for side-events marking the 20th anniversary of trilateral cooperation, which included the signing of commemorative envelopes and tree planting.
The leaders reaffirmed the importance and achievements* of trilateral cooperation made over the past 20 years, and agreed to continue working together for the new decade. Building on the cooperation that the three countries have accumulated in various fields, the leaders shared the views that they would expand and strengthen cooperation, particularly, in the areas (environment, marine waste, aging population, and prevention of infectious diseases) that are directly related to the lives of the people. They also discussed the importance of enhancing cooperation in the areas of innovation and science and technology, while accelerating negotiations for Trilateral FTA. In addition, highlighting the significance of promoting people to-people exchanges, the leaders decided to strive for the exchanges among future generation and the success of the three consecutive Olympic Games in PyeongChang-Tokyo-Beijing.
* There are 21 Ministerial Meetings, over 70 Inter-governmental Mechanisms, and over 100 Cooperative Projects among the three countries.
The leaders supported dialogue and negotiations for the complete denuclearization of the Korean Peninsula and the establishment of a permanent peace regime, reaffirming that they are common interests of the three countries. They have also vowed to continue their efforts to uphold the free and open multilateral trading system, while actively coping with non-traditional security issues and making contributions to the regional and international community by addressing global agenda such as Sustainable Development Goals (SDGs).
The 9th Trilateral Summit will be held in the ROK.
■ Outcome Documents of the 8th Trilateral Summit
1. Trilateral Cooperation Vision for the Next Decade*
2. Harvest Projects of Trilateral +X Cooperation
3. List of outcome documents of trilateral ministerial meetings since last summit meeting
* In the vision statement, the leaders acknowledged the achievements made by the TCS and expressed their support for the continuous capacity-building of the TCS. They also shared the view that the Trilateral Cooperation Fund (TCF) can provide support for projects aiming to promote trilateral cooperation.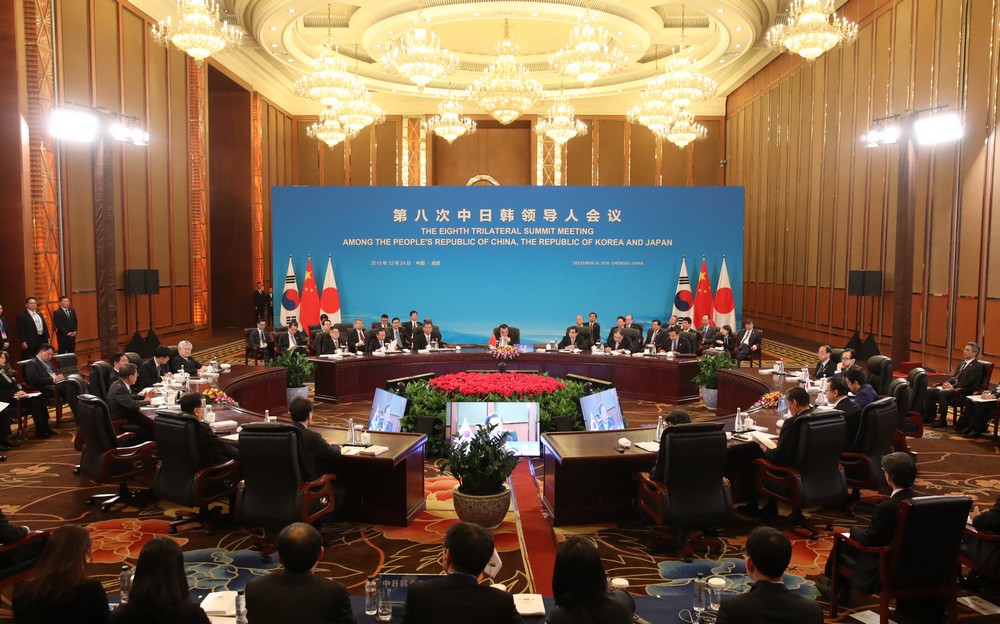 ▲The 8th Trilateral Summit
▲The TCS delegation participating in the meeting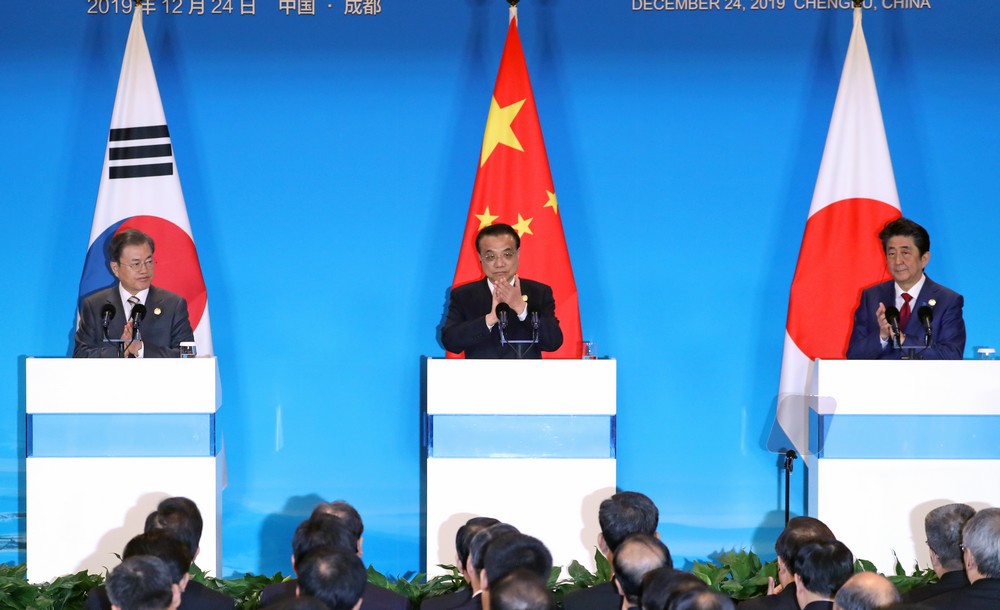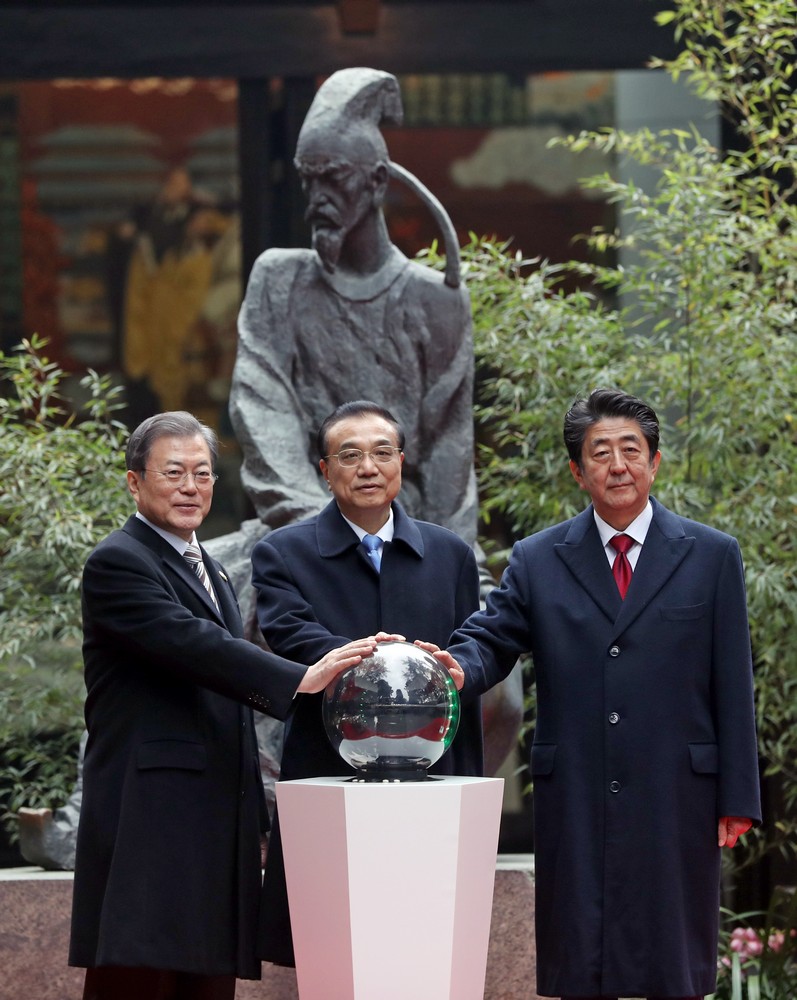 ▲Side-event commemorating the 20th anniversary of trilateral cooperation